Gen Z is officially the next generation of spenders. Moreover, they have grown up with the concept of, not only the internet, but social media and all the platforms involved; digital nativists. They are composed of 2.1 billion impressionable minds and with so many owning mobile devices it infers that the most effective way of reaching these digital nativists is through social media.
It has been reported that Gen Z spends an average of 7.3 hours on screens throughout the day.
The perfect opportunity to seize for digital marketing.
Brand trust is vital to Gen Z
Despite the teaching of 'stranger danger', the younger generation has an extraordinary, sometimes dangerously naive, ability to trust others through social networks. This can be through one-to-one conversations, all the way up to 'viral' influencers.
While paid promotion may seem a waste, especially for B2B marketing, the reach of the advocates is extremely wide. Many control thousands and even millions of devoted followers, ensuring high visibility for brands is linked. Looking at this characteristic psychologically, many individuals follow and like the content with which they identify or aim to become. This identification could also be related to a form of psychology discovered by Albert Bandura; Social Learning Theory. This finds that the more others wish to be, or are already aligned with a role model (in this case, an influencer), the more likely it is that they will repeat their behaviour (buying or interacting with your business).
As the younger generations are so heavily led by social media, it creates the perfect opportunity to market. An influencer is also another great idea due to the human touch. If Gen Z's can see the personal, relatable side of an influencer, they can identify and imitate more behaviours. This is what many organisations overlook; so, having a 'friendly face' as an advocate for your business may go a long way.
TikTok is a prime example of how beneficial influencers can become. Branded Mission is a new feature that has been added recently, where brands decide an aim, and influencers are alerted to create videos for it. Many of these have become 'viral' and gained much momentum. Omolala Jewellery is a success story; 1.8 million+ impressions on TikTok, in turn giving 20.5k followers on Instagram, and a highly impressive sales rate.
Ethical and sustainability values are key 
Gen Z's are arguably the most moral of the generations, after various movements and liberation such as LGBTQ+ and BLM. With the use of social media, many injustices have been brought to light, making this age range immensely concerned with ethical backgrounds. To hone into this characteristic is of high importance in 2022, as many Gen Z's support organisations that are in line with their own, personal morals. Emotive marketing can highlight this personal, and ethical viewpoint to engage with the younger audience. Adverts are also becoming decreasingly effective on social media, as many 'skip advert' features have been developed. So to keep interested, and gain impressions, the best cause of action would be to align with the social movements.
Sustainability is a huge aspect of Gen Z's life, as they strive towards a healthy planet. Whether it is tweeting about the latest way to save paper waste, or partnering with sustainable brands or influencers, this will definitely attract Gen Z. Invest any time you have in building an ethical, eco-friendly view on social media, however, make sure that it remains authentic otherwise you may be seen as greenwashing.
Shorter and more concise marketing will be more effective 
While it may be a slightly undesirable trait, Gen Z holds the shortest attention span of the ages; 4 seconds less than millennials at 8 seconds. This means that any advertising has to be short and snappy. There is no point in prolonging a message for Gen Z's, as they will simply skip through. If adverts are the route your organisation chooses to go down, guerrilla marketing may be the way forward, as they will keep the audience engaged and spark interest. While blogs and articles give a greater depth of insight into brands, many Gen Z's instead prefer video content. This is why Reels have become so popular on Instagram. Tweets should be condensed into one or two sentences, usually with a catchy phrase and emojis.
For example, Skin Care by Hyram, a start-up cosmetics line, influences Gen Z through social media. The main feature when individuals view his website is the big lettering and serene picture. There is little text on the page, except the quote "Hello you wonderful person". This small yet effective catchphrase plays into the emotive marketing strategy, and immediately creates a sense of belonging and loving. This is such a short line, to grasp the audience's attention, but also leads them to the main page of products, by appealing to their short attention span. Skin Care by Hyram has grown an extensive following and fanbase, in line with his social media platforms. Hyram has achieved 1.2m on Instagram, 4.5m on YouTube, 6.8m on TikTok.
To summarise, Gen Z's have many differences in comparison to other age groups; adding a new perspective to the working world. The marketing and PR strategies therefore must adapt as well to keep up with the many changes in age perception, helping to effectively reach Gen Z.
Analysing their differences can positively affect your organisation's marketing and PR strategies, so from the Oggadoon team, we highly suggest a revamped social media plan when reaching Gen Z.
If you would like to find out more to discuss marketing for different age groups, please contact [email protected].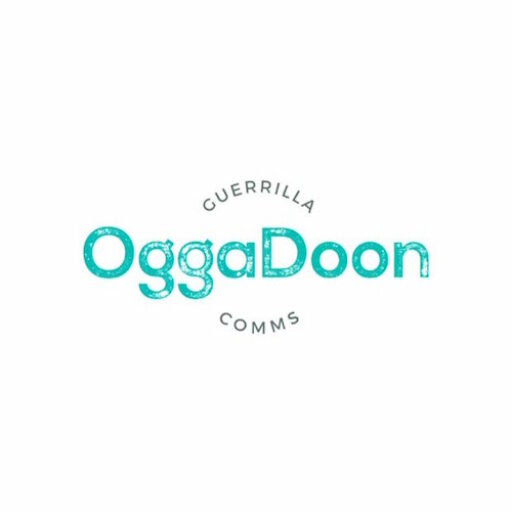 About OggaDoon
OggaDoon specialises in guerrilla communications and marketing to gain you reach.