If a picture can say a thousand words, then what about a video?
It's well known that pictures boost engagement, and videos even more so. So, how and why should you start incorporating video in your business right now?
These days video is everywhere we look. We, as people, like to see moving images. From FaceTime, to Netflix, Zoom and the rise of TikTok – it's evident people like to have visual stimulation and moving pictures. It's no surprise that, according to HubSpot, more than 50% of consumers want to see videos from brands. And this doesn't discriminate – be it beauty products, recruitment agencies, clothing brands, or legal services. For each and every sector there is a way that video can boost your business.
We're always being made aware of how easily people are put off using video in their marketing strategies. It's a common belief that video is difficult and expensive to produce, as well as time consuming. However, it doesn't need to be any of these things – and there are a tonne of benefits to using marketing for your businesses. Not to mention that video can actually save you time and money in the long run.
Video boosts conversions and sales
As well as just looking good and being user friendly, videos can also have some pretty positive effects on your conversions and sales. Videos are great on landing pages; they can increase conversions by up to 80% and directly lead to sales. Visitors to your website who watch a video are 64-85% more likely to purchase after watching a product video. Explainer videos let you show, not just tell, all your potential customers what you've got to offer them, and how that solves their problem.
Video builds trust
Trust is a key factor in the decision-making process of your potential customers. Content marketing is a concept that exists partially to create long term relationships and trust. Your videos needn't be 'salesy' but more focused on providing useful information and creating value for your customers.
Focus on building trust and creating a relationship so when the time comes when someone requires your product or service, you'll be the first place they go. It's really important to think past product and profit – enlighten your audience about your philosophy, show them some valuable information, or tell them about an event they may find interesting. Let them know about your positive practice and they'll be more likely to stick around. 90% of consumers say that videos give them more confidence to purchase online.
Boost email click throughs
Even just having the word 'video' in the subject line of your emails can increase open rates by 7-13%. And not only do videos just get your emails opened, they significantly increase your click-through rates too. Including videos in your emails is a sure-fire way to increase engagement and see real results.
SEO – Google loves video
It's predicted that by 2021 over 80% of all web traffic will consist of video. Search engines love video – they're seen as high-quality content and SEO ranking is all about quality. Combine your video with the right key words, an optimised meta description and a solid title, and it can work wonders for your SEO. More about SEO and choosing your keywords.
Video shows great ROI
A pretty widespread belief is that producing video content is expensive. Sure, it is more expensive than other content to produce, however the ROI is so great that 52% of small business owners report that videos have the greatest ROI in marketing. So even if you're worried about the initial cost of equipment and time investment, you can be reassured that the ROI will make it worth it.
Besides, if you're creating videos for social media, you don't have to go all out on professional equipment. A neutral background and a decent camera will get you there.
Video is accessible to the masses for the masses
Video is super accessible to mobile users, and you see people using their mobiles everywhere. From your commute, to at the gym, sat in the pub or walking their dog. The world is phone-obsessed, and this means people are watching video everywhere, all the time. 90% of consumers watch videos on their mobiles, so if you want to be reaching the masses using video is a no-brainer. Just remember to add captions – not only for the large proportion of people who don't browse with sound, but because it's also much more accessible for people who're deaf or hard of hearing.
Show up more in social feeds
The way the worlds going is heavily based on algorithms and social media feeds use these to show people exactly what they want to see. These algorithms are based on users' previous activity and can make it pretty difficult for smaller businesses to be seen or discovered by new audiences.
Video posts, however, are rising to the top of everyone's newsfeeds everywhere, and people are more likely to stop scrolling for an eye-catching video, helping your reach. So, when it comes to your social game, video is your ticket to getting noticed.
Staying competitive
While in marketing, the point is trying to separate yourself from the competition and stand out most the time – you also have to stay competitive and over 80% of businesses are now using video for marketing. By using storytelling, you can catch and hold people's attention. By not using video when so many businesses are, you could be falling behind the market.
YouTube is the world's second largest search engine
YouTube boasts over a billion users who watch over 250million hours of video each day. It's where your potential buyers are, so it only makes sense for you to have a presence there too. One of the most popular searches on YouTube is 'how tos', these tutorial videos can teach everything you could ever imagine.
Some tips
In terms of how video performs differently across platforms here are some tips for best practice when working out what video you want to show across different platforms. You can always start producing the longest and cut it down when don't need it as long.
-Instagram 30 seconds
-Twitter 45 seconds
-Facebook 1 minutes
-YouTube 2 minutes
You should always make sure auto play is on your videos so your audience doesn't have to click play – this way you can capture their attention without them needing to do anything. If you have a voiceover or someone speaking in your videos you should always make sure to have it muted if it plays automatically – it doesn't make for good user experience if a video starts playing loudly when someone's on their daily commute!
Conclusion
The only way is up! Video is not likely to go anywhere in terms of popularity. Consumers are craving connection and personality in an impersonal digital world. And to appeal to them you need to allow them that – to see and hear people, to give a real glimpse of what you can offer them and show them about your positive practices. This will in turn have significantly positive effects or your brand, conversion and sales.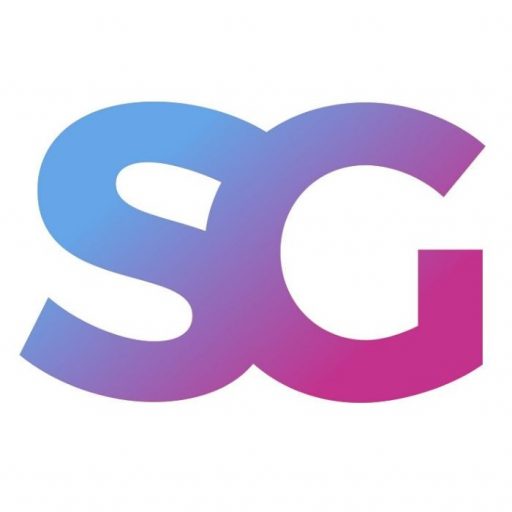 About SpiderGroup
We're a Growth Agency. That means we help businesses grow through technology and digital marketing, and support you through that growth. We're a Gold HubSpot Partner, a Gold Microsoft Partner, and a growth partner to our clients.