Blog writing for business is one of the most effective marketing tactics B2B organisations can deploy. It draws traffic to your site and provides buyers with useful information. The effects of blogging are cumulative: the more you do it, the better it gets. And – most important of all – it's a channel you own. You're not beholden to anyone or any other business, it's your space to do with as you will. In an age of scattered attention and ever-changing social media algorithms, that's a precious commodity!
Here's why writing a blog for business is a worthwhile investment.
Is blogging good for business?
A business blog shows people that you're credible, that you have something to say and you're willing to share it. This transparency helps to build trust with your potential clients.
Trust cannot be underestimated when it comes to winning over B2B customers. These are savvy buyers and they want reassurance that you'll do what you say. Get it right and blogging is most definitely good for business. According to research by FocusVision, 65% of B2B buyers say that vendor websites are influential in their decision making – more than any other type of content. A regularly updated blog ensures your website stays relevant for those potential customers: it provides them with answers to their questions and gives them confidence in your offer.
Why is a blog important for business?
A blog on your site is important for business because you own it! Your business blog is your space. Unlike the rented space on social media, your blog belongs to you. It's not at the mercy of sudden algorithm changes. And there's no risk of a favourite feature suddenly disappearing and taking your audience with it.
According to information published via HubSpot, a blog is in the top three owned media channels for B2B marketers, along with a website and an email newsletter. Blogs drive traffic, increase visibility and generate leads. While they take a little work to maintain, the payoff is an engaged audience, buyers that trust the brand and more opportunities to do business.
Blogging for business and SEO go hand-in-hand. Google loves authoritative websites – sites that it perceives users find helpful. The figures are hard to ignore: blogs can lead to a 434% increase in indexed pages and an increase in indexed links of up to 97% (DemandMetric).
And while technical chat isn't exactly a turn-on for all of us, a site that ranks means a better chance of ending up in front of the right people. 55% more people, as HubSpot estimates that's the uplift in website visitor numbers among businesses that blog versus those that do not.
How often should I blog for business?
A consistent schedule is critical when writing a business blog. The frequency depends upon your industry, your audience and how often you can reasonably commit to writing. There's no point making a commitment to blog daily if you know that doesn't work for your schedule. It'll only set you up for failure, cause you to feel disheartened and scupper the blog's future before it's begun.
If you've never blogged for business before, then a blog per month is a great place to start. A blog each month keeps your content fresh and your audience engaged without taking over everything else. A once-a-month schedule is especially good for businesses with small teams or solopreneurs who want to create content, while still having time to actually do their job.
If you do have the capacity or resources to blog more often, do it! There are no hard and fast rules. If it works for your audience and meets your goals, you can write blogs for your business as often as you like.
Consistency is key to blog writing for business
No matter how often you blog for your business, the key is to stick with it. If content is King, then consistency is Queen! Remember, the aim of blogging is to build trust between your business and your audience. And while showing your hand in the form of content does build trust, so too does doing what you'll say you'll do. If you commit to posting once a month, then do it. If you commit to posting every week, do that.
Business blogs create opportunities
Blogging delivers results. It must do, or why would businesses keep investing in it when there are many other demands on marketing budgets? Short articles of less than 3,000 words were ranked third among the B2B content that generated the best results, according to the Content Marketing Institute.
And while blogs are a great way to draw traffic to your business' website, you don't have to wait for people to come to you. Pair your blog with a regular newsletter and you've got a powerful duo: '1,000 small business owners ranked email marketing as the second most effective medium for building brand awareness' (Campaign Monitor, 2019).
Like your blog, your newsletter list is your property. It's made up of people interested in what you do, who trust you enough to give you their details. Don't ignore them. Deliver your blog to your newsletter list and build a relationship based on shared knowledge and mutual respect.
Business blogs: points to remember
Blog writing for business has many benefits. It nurtures a relationship between your brand and your audience, builds trust, draws traffic to your site and increases opportunities to do business.
To succeed with blogging for business, keep the following in mind:
Consistency is key – deliver what you say you will, when you say you will.
Keep your audience in mind – ultimately, you're writing for people. Respect their time and give them something useful.
Your blog is yours – make the most of the space you own and hone your message with well-planned, thoughtful blogs.
Blog writing services for B2B organisations
Laura Summerhayes is the owner of and copywriter-in-chief at Great Copy Matters. Working with B2B service businesses, Laura crafts compelling, engaging copy that lets people know why they should work with you. Like the idea of a regular blog, but prefer to let someone else do the hard work? Feel free to get in touch to discuss how writing a regular business blog could benefit your brand.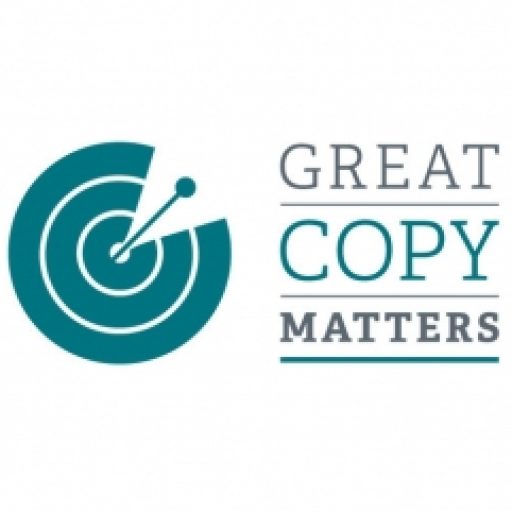 About Great Copy Matters
Your words matter. They let people know how you can help them.