Do you know what "user experience" means? It's a term that's frequently used in the context of web design, and for many good reasons. A user's first impression of your company can make or break their perception after they visit your website. The navigation of the website is another crucial component of the user experience. Learn more about the significance of navigation in web design and what to look for in a web design firm that prioritises strong navigation by reading on.
What does web design navigation entail?
The term "navigation" describes how a user navigates a website. It has buttons, menus, and links that users may utilise to access the site's various pages and functions. The navigation of a website functions essentially as a map for users.
Why Is Proper Navigation So Critical?
As you will see in the reasons listed below, navigation should be given priority in web design:
1. Enhancing user experience
The user experience is important when it comes to web design, as was already established. A professional web development company is aware that effective navigation enables people to quickly access the information they are looking for on a website. If a user is unable to find what they need on your website quickly and easily, they are likely to leave the site and never return to it. On the other hand, users are more likely to interact with the website and perhaps even make a purchase when they encounter smart, user-friendly navigation.
2. Improve SEO
While selecting a web development agency in the UK, search engine optimisation (SEO), which is the process of optimising a website to rank higher in search engine results pages (SERPs), should always be given top consideration. Since search engines utilise it to scan and index the site's pages, effective navigation is essential for SEO. The navigation of a website can make it difficult for search engines to comprehend the site's structure when it is disorganised or unclear. The ranking of the website may suffer as a result.
3. Enhance Accessibility
Accessibility should be taken into account while creating websites. When a website provides clear navigation, people with disabilities—like those who use screen readers to navigate the site—will find it easier to use. Always work with a web design company that is aware of how well-organised and labelled websites are simpler for screen readers to traverse.
4. Decrease the Bounce Rate
The amount of visitors to your website that leave without interacting with it is referred to as the "bounce rate." A high bounce rate frequently indicates that users are having problems accessing the website. Users can locate what they're looking for more easily when the navigation is improved, which also boosts engagement and lowers the bounce rate.
5. Increase Conversion Rates
The basic objective of a website is to turn visitors into paying clients. By making it simpler for visitors to carry out desired actions, such filling out a contact form or finishing the checkout process, effective navigation can play a significant role in this.
A successful website must have effective navigation since it affects a number of variables, including user experience, accessibility, and SEO. It's crucial to pick a web design company that prioritises and sets a high value on effective navigation.
Learn more about WeAgile, the leading UK app development agency.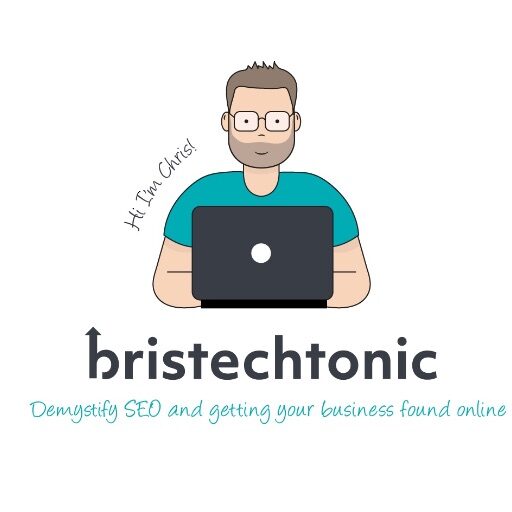 About BrisTechTonic
Leading Bristol SEO Company BrisTechTonic offer affordable and professional SEO services for small businesses. I'm Chris, and SO not an SEO Agency in Bristol. I help small businesses in Bristol and beyond gettting found in search results.