The number of start-ups, consultancies, and platforms that help companies on their ESG journeys has increased dramatically in recent years.
Determining which service is best for you as an SME can be extremely overwhelming if you don't have a committed team to focus on these challenges. Big issues like environmental issues, governance factors and inclusion and diversity can take up lots of time.
As a PR consultancy, we've been trying to work through this landscape for our own activities, as well as aiding our clients through the same process. We want to share what we've discovered thus far.
When it comes to ESG and sustainability PR, it's of paramount importance for your communications around these topics to be founded on genuine data and concrete commitments.
ESG for SMEs
ESG strategies are still in their beginnings for the majority of businesses. Using data from an ESG survey or materiality assessment, or setting up sustainability software can be a challenge without professional help.
It's key to research the top ESG platforms for SMEs, learn what each one offers and consider what you should think about when making your choice. There isn't a fix that works for everyone. Engaging a specialist firm to create an ESG roadmap may be the appropriate first step for larger SMEs with a complex supply chain or stakeholder network.
Becoming a sustainable business
Choosing to invest in a platform in your ESG strategy, such as those covered here, can have clear benefits for your company in a number of ways, including data collecting, improving sustainability reporting standards, risk management, sustainability education, staff engagement, and many more.
It is difficult to classify these platforms, as they offer various services. This is a quickly changing and dynamic market, with everything from employee participation to carbon footprint estimates, and product surplus distribution to sustainability issues.
Discover a selection of sustainability software providers and ESG platforms that may benefit your ESG operations below.
A startup situated in Bristol, Spherics, assists SMEs in comprehending their supply chains' and their own carbon emissions. The application uses what is referred to as a "spend analysis" to establish your carbon impact and interfaces with the accounting software used by businesses.
This procedure is appropriate for smaller companies to follow and complies with the Greenhouse Gas Protocol. It might be difficult to manage the necessary data collection without a committed sustainability staff. Therefore, it's essential to use an automated system like Spherics to construct a footprint and access recommendations for emissions reductions.
Data collection is paramount to be able to have the right conversations about sustainability with your stakeholders.
Ecologi began as a platform dedicated to assisting individuals in making a positive effect on the environment. Ecologi customers may do their part to protect the environment by using carbon reduction strategies and encouraging tree planting.
Since then, the company has developed and is now able to provide both global corporations and small and medium-sized companies with solutions. A Climate Positive Workforce solution, which aims to involve employees in carbon reduction, is an option for businesses.
Ecologi also introduced Ecologi Zero this year, which is designed specifically for small and medium-sized companies. The platform, like Spherics, enables data collecting, interfaces with accounting software used by companies, and helps carbon footprint creation and development. The technology, which is presently under beta testing, will be compliant with industry-leading standards for carbon reporting and target-setting.
Additionally, Ecologi Zero will work to keep expenses down for SMEs by offering a free option.
Giki, which stands for "Get informed, know your impact," strongly emphasises knowledge in all of its offerings. Displaying your individual carbon emissions and offering advice can help you perform better and achieve your personal and professional ESG goals. The main platform has been created to support change on a smaller scale for customers.
Giki Zero Pro is all about increasing employee engagement for businesses. Additionally, this sustainability software creates statistics that companies may utilise to show their dedication to ethical environmental policies. This website demonstrates that ESG good practices do not have to be dull or reserved for senior management by using behavioural insights from study findings to ensure the sustainability journey for employees is interesting and enjoyable.
With the use of the data platform, Eevery, small businesses can be given the tools they need to enhance their performance in governance, economics, and the environment.
The creators of Eevery recognised that while SMEs are frequently dedicated to enhancing their ESG efficiency, they frequently lack the capacity and ability to comprehend intricate frameworks like the GRI standards or the EU Taxonomy.
Users then enter non-financial information regarding their ESG performance and influence on Eevery. After that, they get templates, advice on where to make improvements, a reporting dashboard, and other things.
The main principle behind Neighbourly is that local transformation leads to global change. Companies can join Neighbourly and offer money, employee time, or surplus items. Then, these resources are directed toward the areas of the neighbourhood that most urgently require them.
The platform enhances transparency and aids ESG reporting in addition to ensuring donations and support get directly to communities in need. The specific results of the involvement, such as the number of meals donated, the amount of CO2 associated with avoided food waste, or the number of volunteer hours provided, are fed into ESG data tools by the Neighbourly web platform. The portal offers public case studies in addition to statistics, allowing businesses to showcase their influence.
Another startup is prioritising local action is YouDoo. Six areas are used to break down sustainable living into manageable steps: voice, food, use less, travel, home, and money.
While the platform is focused on individual actions to progress towards a more sustainable world, there are lots of tips and approaches that can be used in business ESG strategy too. By spotlighting local projects, suppliers and opportunities to get involved, YouDoo also helps keep value and investment in the local community.
The team behind the Couch to Carbon Zero, Every One of Us, wants to empower employees and assist organisations in creating a workforce that is climate-positive rather than serving as a provider of sustainability software or ESG data. Like some of the other platforms on this list, they offer a fund to promote neighbourhood grassroots initiatives.
Getting started with your ESG strategy
ESG data, sustainability research and reporting, and platforms for responsible business operations are much more than just financial data and ESG disclosures. There are several methods for smaller businesses to obtain accessible support for your strategy, whether you're striving for net zero or seeking to reopen the dialogue about sustainability with coworkers, it's possible.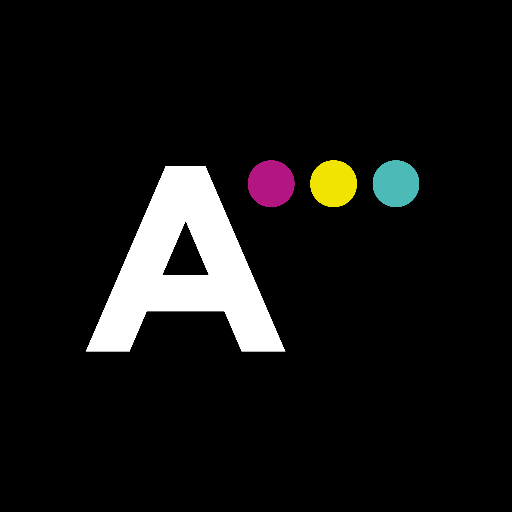 About AMBITIOUS PR
AMBITIOUS by name and by nature, we are a PR led communications agency that delivers integrated strategic communications - online, offline and everywhere in-between. Proud to be crowned winners of The Drum Magazine's RAR Best PR Agency of the Year.