When you meet with prospective customers do they go away impressed ready to take the next step or are they underwhelmed because you're the same as all your competitors?
If it's the latter then clearly something needs fixing. In today's market you cannot afford to be just another supplier and leave prospective customers cold.
In our opinion, the moment you meet with a potential customer is the most important part of the entire buyer's journey; by this point you'll have invested a huge amount of time, money and effort into developing products, marketing them and nurturing leads. The buyer will also have invested time and effort in researching suppliers to find the right fit. Those initial meetings between you and the customer are crucial and will determine whether you can secure their trust and win their business.
"Before making a detailed supplier evaluation 79% of buyers are already aware of at least three potential suppliers, and 86% already have a preference." B2B Marketing
When you meet with customers, you have a narrow window of opportunity to impress and in that narrow window you need to demonstrate your capabilities; the value you deliver and the opportunities you can create. You need to access any content the customer wants, instantaneously, and this all needs to be delivered through a personalised, visually compelling experience that leaves them empowered, visibly impressed and keen to move forward.
"97% of senior decision-makers said the professionalism of a potential suppliers presentation was very important or important in awarding a contract", RSW New Business Survey 
So, how do you make sure the customer walks away impressed?
The key is to give your sales team and the customer everything they need to support their conversations and create the WOW and an interactive sales tool is the backbone of this. It acts as a window into the core of your business and brings your proposition to life.
A great sales tool needs to be built around three parties:
Your customer
Your sales team
Your business
And, it must seamlessly connect and work for all three together
1. Your Customer
Give them a personalised sales experience
This is probably the single most important element for your customer.
Firstly, they want to feel that you're addressing their challenges and requirements specifically, and not being presented with generic information. They want to know that what you're presenting is specifically tailored around them, their role, their needs, their business and their industry sector.
Personalisation helps with familiarity – your customers will quickly understand your proposition if it's presented to them within a familiar format, using terminology and visuals that they understand and that resonate.  This is all the more important if some of the decision-makers are not technical experts in your field.
A personalised experience is memorable – it will be much easier for your customer to remember the salient points of your proposition and be able to articulate and sell your proposition internally to other key decision-makers if you use visuals that are easy to recall. Nobody remembers a list of bullet points.
A flexible narrative 
You can never second guess a customer and know exactly what they are interested in or thinking, an interactive sales tool means you don't have to adopt a linear approach and hope that you've covered everything needed.
Interactivity allows you to take a different route as the conversation progresses, letting the customer steer the conversation in the direction most relevant to them. It opens areas for a conversation that perhaps previously you hadn't thought the customer would be interested in.
Simplicity  
Simplifying complex ideas and being able to articulate them clearly and simply is key to demonstrating a greater understanding of the customers' business, challenges and where your solutions fit. It's all too easy to think that by overcomplicating your narrative you'll be demonstrating your deep understanding of their business.
Wrong, you don't want to have to make your customers think hard about what it is you can do for them, that wastes time and creates risk in the customer's mind. And equally, you want to equip them with information that they can easily relay internally to other key decision-makers within their business who you'll need on your side to make a buying decision.
Value led not product-led 
Always focus on the value you deliver for your customer. If your conversations are purely product-led it makes it harder to differentiate yourself from a competitor and you're not addressing the underlying reasons why a customer is interested in your product or service in the first place.
Value is a key differentiator and it directly addresses the reasons why a customer came to you in the first place. It's also important to consider that sometimes a customer doesn't necessarily know what the true value is that they are actually after and a good sales experience should help them to understand this. This is where the conversation becomes more consultative and helps to elevate your position beyond that of just a supplier.
Make it visual, make it memorable 
Images and graphics are far more memorable than just text – your brain can interpret visual information 50,000 times faster than text alone. So, it's important that key information is visualised in a way that is familiar to the customer so they can easily recall and retell the key points of your value proposition.
You'll also save considerable time in explaining complex ideas and processes if you can simply visualise them, giving your customer more time to ask the questions that are important to them.
A clear & logical narrative structure
This should be obvious but more often than not we find customer presentations are badly structured leading to confused messaging and a lack of a clear narrative progression.
Your conversations with customers have to follow a logical narrative progression so that you can address a customer's issues, answer any concerns or push backs and provide them with clear answers as to why they should give you their business. This will also help them internally when they need to persuade other decision-makers within their business that you are the right choice. You'll have armed them with a clear argument structure.
Create the WOW
Almost every company is proud of its R&D and likes to portray itself as an innovative and dynamic business. It's not good enough to talk about it you need to live it and show it. Creating the WOW is not just about the message and demonstrating your capabilities it's about leaving a lasting impression and that also means portraying a strong brand and using immersive visuals.
So, if you can demonstrate you understand your customer, their sector, business and unique challenges, you've helped them to understand where you can add value and how you can help their business in a clear simple and logical format this will go a long way towards building trust, and building trust is central to the whole sales process.
2. Your Sales Team
Clear narrative structure & sales guide
Every salesperson has a unique style and you don't want to hamper that but at the same time you do want to ensure that nothing gets missed in conversations and that messaging is consistent across all your team.
The best way to do that is to have a clear narrative structure but one that is flexible enough for different presenter styles and which ensures that whoever uses it, important messages and arguments are not missed.
Flexibility of message 
A recent study by Aberdeen.com found on average sales teams spend five working days every month searching for relevant content they need to make a sale. This is wasted time.
A well-developed sales enablement tool will be able to flex and address the needs of all of your customers no matter what job role, sector, or geography.
This is where non-linear sales tools make a difference as you're able to personalise the conversation with different customers without having to create new sales presentations each time. You're also able to address role specific issues within one meeting – for instance, you might have representatives from Accounts, Logistics, Operations and Technical in one meeting and you have to be able to quickly and confidently address the unique challenges and perspectives each has within the business.
Access anything, instantaneously 
When a customer asks a question you have to be able to address that question then and there you don't want to tell them you'll have to come back to them at a later date. A digital sales enablement tool ensures that you have access to everything a customer might need whether it's case studies, specifications, technical data, videos, PDFs etc. to cover all eventualities.
Share content instantly with your customer 
As we know customers are impatient and don't like to wait for things, if they are interested in something you need to strike. Having the ability to send them content they've just been looking at such as case studies, videos, technical sheets or product details as you're discussing it is invaluable.
Not only have they got a record of everything they were interested in but a copy can also be sent to your CRM or head office so that you have this vital data too.
Online & offline  
It's not always possible to access online content when meeting customers and you don't want to be accessing large video files during a meeting. Sales enablement tools are designed to run both online and offline, whether you have an internet connection or not you can still access all that valuable content.
Any device
You don't want to have to tell your team or customers that they can only use an iPad or laptop to use your sales enablement tools. They should be able to access all of this great content no matter what device – iPads, smartphones, laptops, PCs – or operating systems, Windows, iOS etc. It's all about making things easy for your team and the customer.
To sum up, a well thought out sales enablement tool with an intuitive user journey, simple (but not simplistic) visuals and a strong narrative will help to make the sales rep's job a whole lot easier but not only that they'll be spending a lot less time explaining what you do and how you do it so that they can focus more time on the customer's specific needs.
Confidence is everything and if they can go into a meeting knowing they have absolutely everything they need to impress a customer that goes a long way towards creating a great first impression and building trust.
3. Your business 
Data & analytics 
Crucial to ongoing success and optimisation, sales enablement tools can have sophisticated tracking tools embedded which will report back on every interaction a sales rep and customer has whilst using the tool.
This isn't about keeping tabs on what the sales team are up to but understanding exactly what the customer is interested in and what content is resonating with them. This means you can channel your efforts and budget into that content proving to be most effective
Consistency and control
An issue for Marketing is always around the consistency of message and branding. How often do your sales teams make their own presentations just before an important meeting? How can you be sure that they are on message and on brand? A well designed and constructed sales enablement tool will negate the need for them to do this as everything needed will already have been carefully built into the tool.
Single source of truth
Ensuring all your sales team have the latest documents, videos, specification sheets, case studies, whitepapers etc. can be a real challenge not to mention time-consuming.
Sales enablement tools can be connected to a central source of information, such as a CMS (Content Management System) and/or DAM (Digital Asset Management System). Any changes made in the CMS / DAM will automatically be reflected in the sales tool, both the sales and the marketing teams can be assured that only the latest, compliant information is being accessed in front of customers.
Integrations 
Within your business you'll have numerous digital platforms to support your efforts. Key amongst those will be your Customer Relationship Management (CRM) System – an invaluable sales and marketing support tool. Your sales tool can connect to your CRM so that any information shared with a customer can be recorded directly back into your CRM
Knowing that your sales team has everything they need to have a productive conversation with a customer, that the customer will have access to all the information they need, and the fact that you know both parties have the latest content will give you peace of mind and confidence.
At POP we have a single-minded focus on supporting businesses at this critical phase, it's all we do.
We work with businesses on every stage of the process from establishing what success and the perfect sales tool will look like to how it will function and support you, your sales team and customers as well as being aligned to your wider business objectives. This is backed up by our agile design and development methodology to deliver, integrate and constantly improve on your sales tool.
Our sector expertise covers Advanced Manufacturing, Medical Devices, Pharma, Construction and The Built Environment and Technology.
If you'd like to have an initial exploratory call then you can talk to me directly on the number below or just email
Damjan Haylor
Managing Director
0117 329 1712
www.popcomms.com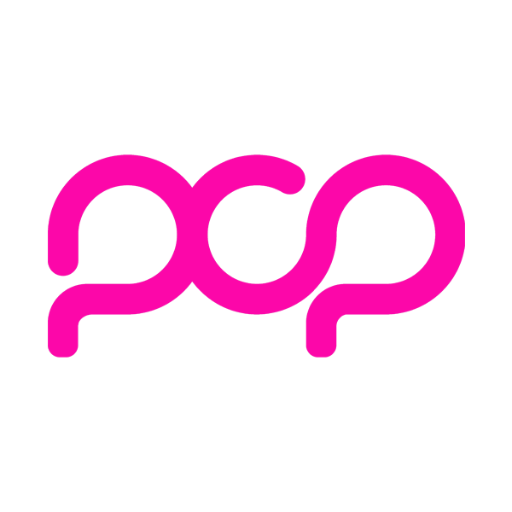 About POPcomms
We are a sales focussed, creative technology studio creating interactive sales tools and touchscreen experiences for B2B clients.