Are you looking for a way to drive connection through narrative? Want to tell the story of your company or messaging? In this blog, we're discussing all things video storytelling – including brands who do it best and actionable advice on how you can get started.
Businesses of today don't have it easy. With such a fierce world of competition, even having a solid business plan, a stellar product and visionary leadership isn't enough to ensure raging success. To truly cut above the noise, what's needed is an unrivalled marketing strategy that not only gets people to listen, but gets them talking too. Enter: the art of storytelling.
Storytelling is an ancient technique in grasping the attention of those around us. Cave dwellers used pigment to paint on walls with their hands to create stories and myths, and ancient Greeks carved their language into walls to tell how history was moving forward.
Fast-forward to 2021 and storytelling remains the epitome of engagement. Though unlike our ancestors who had to rely on horse-carriage-delivering letters and old-fashioned word-of-mouth marketing (which could take months and even years to get across the message) today we are privileged with the advancements of technology. 
The internet and social media has made it far easier than ever before for brands to tell their story.  Marketing through storytelling is a sure-fire way to garner attention due to the fact it elicits emotion. Stories can tug on our heartstrings, influence who we trust, take us back to nostalgic memories, and help us make sense of otherwise complex information. A captivating story can communicate a brand's core messaging in less than two minutes – and using video as a vehicle to deliver this message far and wide has proven to be incredibly successful.
From motion-graphics and animation, to documentary-style video; brands from all shapes and sizes have experienced the results that can be derived from telling their stories through engaging content. 
Let's take a look at some of the ways brands are harnessing the power of video storytelling to build deeper connections with their target audience.
NIKE
Stroll your way down a street and it's likely it'll only be a matter of minutes before you come across the much-recognisable Nike Swoosh. The success of Nike, which has a lifespan of over 50 years, can much be attributed to the brand's ability to foster connection through emotive storytelling.
"Why do people get married—or do anything?" Phil Knight, the founder of the shoe giant, posted to the Harvard Business Review in 1992. "Because of emotional ties. That's what builds long-term relationships with the consumer, and that's what our campaigns are about. Our advertising tries to link consumers to the Nike brand through the emotions of sports and fitness. We show competition, determination, achievement, fun, and even the spiritual rewards of participating in those activities."
This mantra has long been woven into Nike's marketing strategy, from TV ads and magazine features, to the social media clips we find ourselves mesmerized by today.
Watch: https://www.youtube.com/watch?v=WA4dDs0T7sM&t=14s
Last year, shortly after the inception of the Coronavirus pandemic, the shoe giant released a particularly emotive video that has so far garnered just under 60 million views on YouTube alone.  The split-screen masterpiece has been highly praised for its emotive message of inclusiveness and perseverance at a time when much of the world was under lockdown and organised sports was upended by the pandemic.
Key takeaway: Building stories around emotion is a far more effective strategy for brand building than overbearing messages of features and benefits. 
AIRBNB
A great example of a brand that truly understands the importance of storytelling to connect with its audience is Airbnb. The tourism business even has an entire YouTube playlist dedicated to videos showcasing their community of both guests and hosts. From capturing the heartwarming story of a family adventure to an MTV Cribs style video with a quirky Superhost and their unique home – this window into their member's lives enables viewers to become truly invested in the brand and its ethos.
Watch: https://www.youtube.com/watch?v=7fIMpheDNSw&feature=emb_logo
Positioning the customer at the center of the brand – in effect, letting the customer be the brand – is essential to the Airbnb philosophy.
This technique works for Airbnb not only because it helps consumers to build an affiliation with the Airbnb brand, but because it helps them overcome one of the biggest pain points of using a service like this: who are the people I will be staying with, and what will the experience be like? The stories woven into engaging brand video provide the answers.
Key takeaway: This example shows that sometimes the best brand stories don't come from the brand at all, rather the passionate community that supports it.
MCDONALDS
Global fast-food chain, McDonald's, has come up with some truly remarkable marketing campaigns over the years, using creative digital content to drive customers towards those magically comforting Golden Arches.
The campaigns are not only designed to increase footfall but also to increase brand loyalty and engagement. Once a single burger joint, McDonald's now dominates the world of fast food and is worth an estimated US$106.4 billion.
Consumers flock to familiarity, and the fast-food chain delivers just that wherever you are in the world. The familiar branding of yellow and red can be found in countries across the globe, from Bristol to Tokyo.
Instilling this feeling of comfort and nostalgia is something that drives McDonald's video marketing strategy. Their ads communicate relatable storylines throughout, making the consumer feel more connected to the brand as a result.
A recent example is the brand's "Inner Child" Christmas advertisement from 2020.
Watch: https://www.youtube.com/watch?v=QJntbYytPz8
The animated tale, created by Leo Burnett, tells the heart-warming story of a mother desperately trying to encourage her teenage son to put down his screens and take part in family rituals in the run-up to Christmas. The storyline is, no doubt, a scenario recognised by families everywhere.
Key takeaway: Your storyline should communicate something relatable to the audience in order to build a connection.
How you tell your brand story goes a long way in how consumers engage with your product or services. From the messages conveyed across TV ads, social media advertisements, and pretty much every form of marketing content, customers pick up pieces of this story and internalise them with every interaction that they have with your brand.
To build a strong connection with your current audience and attract new customers, it's important to craft and share content that tells your story both creatively and authentically. Video marketing is the optimal medium for innovative brand storytelling. Video captures the details of your brand stories and conveys them in memorable and engaging ways.
Looking to learn more about brand storytelling through video? Get in touch today.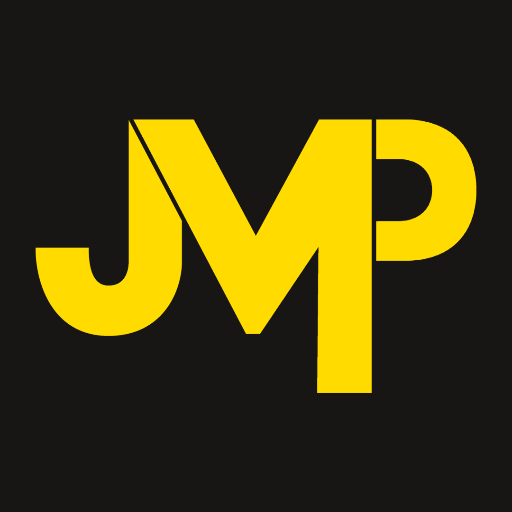 About JMP
Creative campaigns, powered by content with purpose.