There are endless reasons why creating video content should be on your marketing to-do list. But, if you wanted a single reason as to why it's so imperative for your business or brand, let it be this one: search engine optimisation.
SEO is essentially the foundation of your entire online marketing presence, referring to what you do in order to grow your visibility on online search engine results pages (SERPS). In a hypercompetitive world, SEO is one of the best ways for businesses to be seen by their target audiences. 
Many of the common SEO strategies centre around keyword-focused blog writing to a comprehensive link-building strategy. But a successful SEO technique often overlooked by many marketers is the use of video content.
In fact, SEO is impacted by video collateral far more than a lot of people realise. With this in mind, we've pulled together four ways video content can help your business climb the rankings of Google.
Google loves video content
You've probably noticed that when you make a quick search on the Google, video thumbnails appear as results quite frequently. Videos are a great medium for storytelling and with the human brain hardwired to be distracted by moving images, more and more consumers are watching video content at an alarming rate. Google acknowledges this fact, and as such, consistently ranks this kind of visual content in its search results.
When it comes to video content improving SEO, Google's internal algorithm for generating search engine results has a lot to do with it. As well as taking text into account when assessing the relevancy of a web page to a specific keyword, Google takes into account other media content you have to offer searchers.
If your web pages have a nice mixture of copy, imagery and video, this will show Google that your content is varied, valuable and informative. The trick is to ensure your video content is optimised for search by doing your keyword research and ensuring these keywords are in your video's meta tags.
Drive traffic to your site with video
Another quality that Google takes into account when ranking your website is the amount of incoming traffic you have. If you're regularly getting a great number of visitors, they're quite clearly coming for a reason, and other people making similar searches are likely to feel the same about your content. 
Social platforms and video hosting sites such as YouTube and Vimeo are also great ways to drive traffic back to your site. In fact, people are more likely to visit your website through watching video on social media channels than through any other type of content.
By creating regular, engaging video content that draws your target audience in, the more traffic you can drive to your pages. This eventually will boost your SEO rankings.
Earn more backlinks
Did you know that blog posts which include video content attract three times more inbound links than posts without video? This statistic from Moz highlights the powerful role video can play in earning more backlinks to your website.
Getting quality backlinks helps your website build authority. To sum backlinking and SEO up, in a nutshell, the more people share your links, the more credible Google will see you as. And with this higher credibility and authority, the better ranking you will attain.
It's not about simply building numerous links in order to rank highly though. It's vital to create high-quality content that will lead to organic links over time. Originality will always be one of the main factors of success in using videos to build links. Just like any other content, you must consider how to make your videos stand and thus earn more backlinks.
Keep visitors on your site for longer
When ranking web pages, Google also pays close attention to how long users are staying on your site once they arrive there. If people are staying on your site for a good amount of time, this clearly indicates to Google that there is useful and valuable content on this page. Following this, Google is likely to reward the website via its search positioning. On the other hand, if you have a poor bounce rate, this communicates to search engines that your content isn't all that great and users are leaving your website to seek answers elsewhere.
Video, when done right, is an incredible tool in keeping visitors on your page longer. The fact is, today's modern consumers are far more likely to watch a video on a subject than read a lengthy block of text. We just have to look at the rise of video-first social platforms such as TikTok to understand just how vital video content has become. If you're not already incorporating video into your marketing strategy, you risk losing your target audience to competitors who do.
Boost your brand's social presence
Social media marketing plays a vital role in video promotion and distribution. According to Buffer App, video content on Facebooks receives, on average, 135 percent more engagement than a photo.
Social media is not only a sure-fire way to get more eyes on your content and create conversations online, but it can also play a key role in giving your SEO efforts a boost. While social engagement doesn't directly impact search rankings, a strong correlation has been shown between a higher number of shares on social media content and higher positions in search engine results pages.  While the authority of a social account doesn't directly impact search engine rankings, it is possible that links shared on social media (conjoined with engaging video) could be marked as credible back-links and therefore influence a page's rank.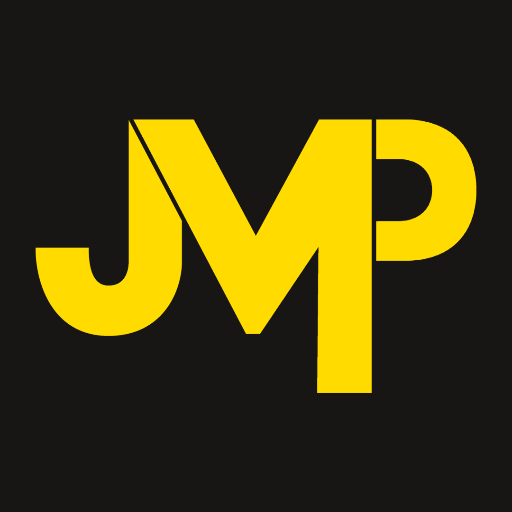 About JMP
Creative campaigns, powered by content with purpose.