For websites and blogs to receive organic traffic, search engine optimisation (SEO) is essential. Google is the primary search engine that SEOs concentrate on since it generates the majority of all web traffic, which is increasingly important in today's digital environment. Google utilises complex algorithms to index, rank, and choose which pages to display when a user types in a particular word or phrase.
Understanding Google's algorithms, their modifications, and how they affect SEO and websites will assist companies, organisations, and website owners use this knowledge to boost traffic and reach their target audience, so helping them achieve their goals — whether marketing- or otherwise-related.
What are Google Algorithms?
Google's algorithms are based on general algorithms, which are guidelines for how a problem should be handled in a finite number of steps and are used in computer science and other fields.
Google's search engine result pages are ranked according to a set of guidelines known as algorithms. In this scenario, the issue that these algorithms address is how to order websites in accordance with various ranking criteria and guidelines.
When someone does a search on a search engine, they retrieve data from the pages on websites and blogs, attempt to comprehend them, and grasp what the user is looking for. They then rank the pages based on their quality, context, and relevancy.
The amount and quality of backlinks going to a page, the speed at which a website or page loads, the use of keywords in headings and text, user interaction, the authority of the website or page, readability, and many other variables are all taken into account by the search algorithm. Google's search engines are said to use hundreds of parameters when deciding how to rank a page or website, according to experts.
Google is constantly working to provide users with fantastic search results while preventing users from abusing its systems. Because of this, the organisation continuously modifies and updates its algorithms. Although the corporation claims to deliver modest algorithm updates every day, the adjustments that are made every few months or years are well known.
Depending on how they are developed and optimised for SEO, these modifications may have either a beneficial or negative effect on rankings.
Because it would encourage abuse, Google doesn't make its algorithms, how they operate, or the changes it makes to them public.
The Most Important Google Algorithm Updates
It is impossible to keep up with every adjustment Google makes to its algorithms. To have a better idea of what to focus on when performing SEO, core updates can be examined. Here are a handful of the recent Google algorithm updates that have had the biggest effects.
Google Panda
Although Google had already altered several of its algorithms before Panda, this is still one of the most significant modifications. The update targeted unethical SEO techniques including keyword stuffing and duplicate content. The goal was to rank web sites in search engine results based on the value of the material and how readers would interpret it.
Once marketers and companies understood how Panda will affect them moving forward, they had to move to informative and high-quality material, often editing what was already on their websites and blogs to get it to rank again.
Sensible keyword tactics are credited as being developed as a result of the Google Panda algorithm adjustment. The greatest strategy for marketers to rank their content highly on search engine result pages is to employ relevant keywords for their intended purpose rather than focusing on how many they use.
Google Penguin
Even though it was intended to counter so-called "black hat" SEO techniques, this change would still have an effect on people who use term stuffing. Because marketers were aware that backlinks were a crucial ranking element, these techniques included spammy backlinks and link directories.
The Google Penguin upgrades heavily favoured high-quality content that contained only useful and pertinent hyperlinks.
Google Hummingbird
This algorithm modification, which was made in 2013, was intended to guarantee that only pertinent and educational content would appear on the first pages of search results. It made sure users found the content they needed or wanted rather than extraneous pages that were well optimised.
Marketers had to begin producing content that matched the expectations of users by putting pertinent search terms and keyword variations in it.
Google 
RankBrain
Relevance and search intent were the main focuses of RankBrain. Informed and pertinent material that matches a user's goal is what Google is trying to encourage with this upgrade. For instance, based on the other words in their search phrase, a person looking for dresses was more likely to encounter either instructional or purchasing content.
EEAT (Experience, Expertise, Authoritativeness, and Trustworthiness)
Google released its Search Quality Rater guidelines for the first time in 2013, with a focus on Expertise, Authoritativeness, and Trust in 2014. In 2022, Experience will be added to the algorithm modification.
According to Google, these rules are intended to identify high quality material that has been published by someone who is an authority and subject matter expert in their field, has strong trust signals, and has demonstrable hands-on knowledge of the subject matter.
For instance, a post published by someone who has been to the Bahamas is more likely to be ranked higher by Google than one written by someone who has never gone.
How to Minimise 
the
 Impact of Google Algorithm Updates
To ensure that their websites continue to rank in accordance with the Google algorithms that marketers are already aware of and that Google may release in the future, marketers and website owners should adhere to a few essential guidelines.
Optimising 
f
or Mobile
Google places a lot of importance on websites giving its users and visitors a fantastic experience, and they reward these sites with a high ranking. The best user experience on mobile can be achieved in a number of ways. The most obvious one is making sure the website runs quickly on every device a user uses to access it.
The numerous Google tools may be used by marketers to check for further possible problems, such as buttons that are too small for mobile visitors, a website that loads too many assets, images that are too large in terms of weight and dimensions, and much more.
Optimising for Conversational Search
The amount of individuals utilising voice search to get information or items is increasing as voice assistants and other devices become more and more popular. Using long-tail keywords that people are more likely to employ when speaking as opposed to typing is necessary for conversational search optimisation.
Because many individuals type like they speak and are therefore more likely to utilise them in their typed searches, using these long-tail keywords also helps a marketer's or business's overall SEO.
Gaining High-quality Backlinks
Marketing professionals and companies can lessen the effects of Google algorithm adjustments by acquiring useful backlinks because Google places a lot of importance on the quantity and quality of them. Moreover, the correct backlinks can raise a website's authority, which raises its rank.
Businesses can either develop their own link building strategy or work with SEO specialists to find high-quality backlinks on their behalf. Businesses can then obtain the best SEO bundle for link building and other SEO requirements.
When a corporation is creating its own backlinks or has hired an SEO firm to do it for them, context and anchor texts are very important. The information surrounding the anchor or backlink, which is the text used for the link, provides context. Both should be closely related to the material on the website or page that the backlink is pointing to.
Updating Content
Google favours recent content over older content as well. The business does this because it wants to provide its users with the most recent information and search results.
A website's content can gain a lot from updating, whether it has aged naturally over time or has dropped to the second or third page of search results. A fresh update ensures ranking improvement by supplying new data and facts.
Marketing professionals and business owners can address any SEO problems that can arise on their platforms by updating the content of a website. While freshness can boost ranks, it is the combined SEO work and plan that cause content to remain in the top places and be discovered in the first place.
Removing Duplicate Content
Whether it's one line of text or several, duplicate content gets removed by Google algorithms from websites. Utilising duplicate content tools, marketers, companies, and SEOs may determine whether websites have duplicate content. Anyone can use these tools to enter two or more URLs and determine whether there is duplicate content.
If so, the pertinent party needs to make sure the content is unique. It would be wise to update it at the same time with fresh data and details.
Using Relevant Keywords and Avoiding Keyword Stuffing
Marketers should conduct keyword research and apply relevant terms to the pages they wish to rank for. They should incorporate them into the content, headings, URL, opening and closing sentences. Using the same keyword repeatedly without any content is known as "keyword stuffing," which helps a page rank. It is recommended to stay away from this because it is no longer effective and you will be reprimanded.
The ranking of pages and the search terms, keywords, and phrases they appear for are determined by Google algorithms, which are potent pieces of code. Every marketer should be aware of the most recent changes to the Google algorithm in order to position their content better and avoid being penalised or demoted on search engine result pages.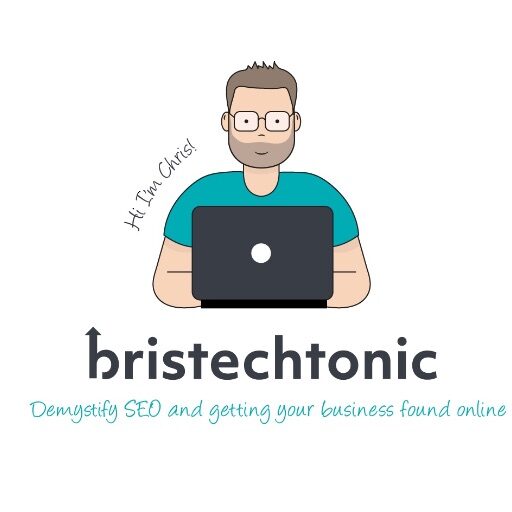 About BrisTechTonic
Leading Bristol SEO Company BrisTechTonic offer affordable and professional SEO services for small businesses. I'm Chris, and SO not an SEO Agency in Bristol. I help small businesses in Bristol and beyond gettting found in search results.