Istoria Group, the Bristol-based collective of creative agencies, has announced two new Group-level appointments. Silka Mitchell is the new Group Creative Director, whilst Bryn Isaac has been named Group Financial Director.
Istoria Group, which became a B Corp last autumn, is comprised of exhibition and events specialists Ignition, known for being sustainable pioneers and as recipients of The Queen's Award for Enterprise in Sustainable Development 2020-25; hospitality and retail designers Phoenix Wharf, known for their work for regional operators such as Yeo Valley, The Bristol Loaf, Better Food and Spicer + Cole, as well as for national retailer SpaceNK and Apprentice winner Harpreet Kaur – and purposeful digital transformation experts Tiny Spark, whose virtual exhibit expertise during the pandemic helped Istoria Group survive the period's challenging business conditions.
Silka Mitchell
'Creative Director at Group level was an important role to fill and it was proving difficult to find the right candidate', Sam Rowe, Istoria Group's CEO commented. 'We were delighted therefore to be introduced to Silka Mitchell, who brings not only top London agency experience as a former Director of both Brinkworth and Neu Architects, but also broad international experience, delivering projects in the commercial and public realms across Europe, Western Asia and China. Silka is German-born and has lived and worked in both Germany and in the UK. Her languages and multi-disciplinary, cross-sector experience will bring fresh energy and a new level of design sophistication to our studio.'
'My ambition is to help Istoria Group grow and develop an even stronger 3D identity' Silka Mitchell commented, 'becoming known for creative originality and excellence. I look forward to unlocking further potential from the talented studio and to bringing in the next generation of talent to complement my vision. I further hope to instil creative leadership, inspiration and motivation and improve processes and the working environment through creative intervention and dialogue. I'm really excited to be working with a business with such a wealth of knowledge, strong ethics and a truly sustainable ethos.'
Bryn Isaac
New Group Financial Director Bryn Isaac is Bristol-born and bred and brings great expertise in and knowledge of regional markets and business to his role. Bryn joins Istoria Group after 8 years as Financial Director of We Are Fearless, an integrated marketing agency specialising in sports, culture and music sponsorship and partnerships. He has also worked with both start-up and group-owned agencies previously, including TBWA/Worldhealth, Momentum Worldwide and Given London. For Istoria Group, Bryn will provide the financial lead within the business across all the agencies in the Group and will manage financial planning covering both opportunity and risk.
'I aim to use my experience of young and dynamic businesses to update processes and modernise systems at Istoria Group to help all parts of the business become more efficient and productive' Bryn Isaac commented. 'I'm looking forward to working alongside the leadership team to plan future strategic business growth, both operationally within the internal team and externally as the business grows in size.'
'I am delighted that Bryn has joined us as Finance Director' Sam Rowe added. 'Bryn's relevant knowledge and experience are vital as we continue our ambitious plans to grow and develop sustainable creative solutions for clients. As a B Corp, our ambition is to grow in the right way – with the right clients and the right team in place. These two new senior appointments are a huge leap in the right direction.'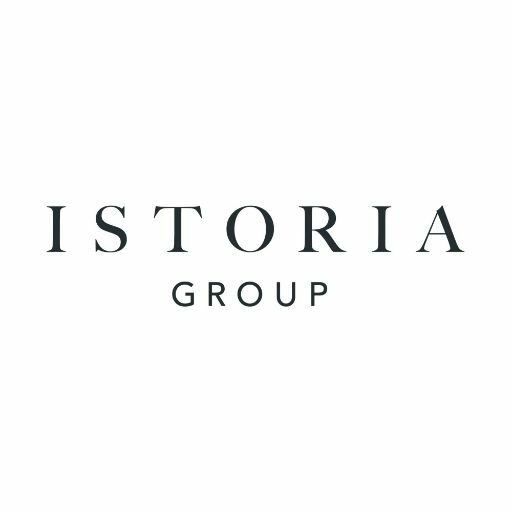 About Istoria Group
Istoria Group is a collective of creative agencies with distinct but complementary skill sets. We're proud to be a certified B Corp and women-owned.