Independent brand consultancy, Mr B & Friends, have welcomed a trio of new creative hires, adding depth to the growing team. Helen Garley has joined as Design Director, Dave Warfield as Middleweight Copywriter and Megan Fry as Junior Designer. Their creative firepower will bolster the team as the agency heads into a busy period, with exciting briefs from InterContinental Hotels Group, The LEGO Group and Persimmon Plc all in progress.
Design Director, Helen, is well known to Mr B & Friends having previously impressed the team over the years on a freelance basis. Helen started her career in London, where she initially worked for large retail and in-store agencies before focusing on brand. Adept at working with organisations of all sizes, Helen enjoys seeing how brand can help a company to grow and transform. Having worked independently for a number of years, Helen is excited to be part of an agency team again and says her previous experience of the culture at Mr B & Friends confirmed it would be a good fit.
Middleweight Copywriter, Dave Warfield, joins the creative team with plenty of agency know-how across brands big and small. Having worked at two established outfits in the South West, Dave has crafted copy for brands spanning from global heavyweights like Coca-Cola, Unilever and P&G to challenger outfits such as Gipsy Hill and Garden Gourmet. As an ideas-first creative, Dave is looking forward to being involved in projects from the outset with the design team. Aside from the variety of clients and projects on offer, Dave was impressed by The Friends Pact and the hybrid set up that allows him to work more from home in Wales alongside his dog Amigo.
Last but not least, Megan Fry, has joined as Junior Designer. Meg was championed by a friend of the agency and seemed a natural fit for the role. Since graduating from Falmouth University during the pandemic Meg has learned the ropes at a couple of boutique agencies before joining the Mr B & Friends team. With a super positive attitude, she's already joined in with the Play Team, DE&I Team and the Friends of the Community groups, supporting connections both in the agency and in the local area.
Creative Director, Kate Gorringe, says, "The past 12 months have seen the busiest time in our agency history, so we've been heavily focused on boosting the talent in the creative team. I'm delighted to welcome three new people who all bring something new – Meg joins us a junior designer who's work shows exceptional promise in the brand space. Dave, our new creative copywriter, is an ad man straight out of central casting – we're really looking forward to him pushing us beyond our comfort zones. And finally Helen – a creative with 20 years 'experience and a long track record of freelancing with us has finally been convinced to take a full-time role as Design Director to show us all what great creative leadership looks like."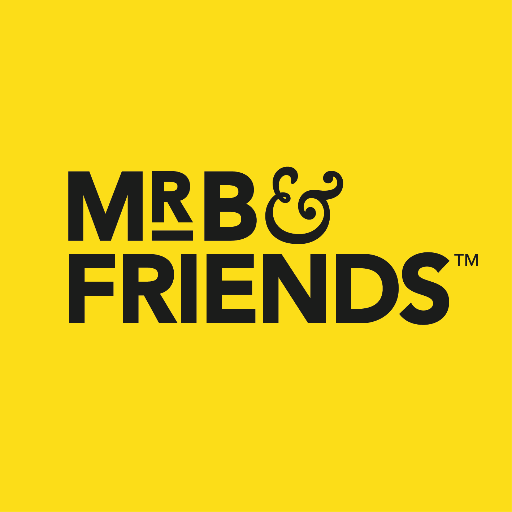 About Mr B & Friends
Brand expertise with no added nonsense.