How being people-centred helps you address a broader spectrum of needs
The worlds of digital, product and service design are familiar with having end-users and customers involved in defining, testing and developing inclusive and accessible experiences. In brand identity design such involvement may be much less common but I don't believe that that should remain the accepted norm. Always open to learning and developing my processes, I'm on a journey of discovery – exploring how I can ensure that The Co-Foundry takes a truly inclusive approach towards creating brand identities fit for the 21st Century.
Many might not be enough
Solving a branding brief can be done in any number of ways – there is never one single solution. But despite there being multiple angles and possible approaches, it's not unusual to find that insufficient differing perspectives get explored during the strategic and creative stages of a project – something which can result in assumptions being perpetuated and generic solutions being delivered. And although no one sets out to deliberately exclude underrepresented voices, that thing where you assume your knowledge is all knowledge, is an easy trap to fall into.
Socially-conscious, human-centred businesses, institutions and organisations already understand the importance of listening to more than just the loudest and most dominant voices. They actively cast their net wider and ensure that individuals and minority communities get heard too. As brand strategists and designers, we should make creating space for, and listening to these diverse and underrepresented voices, an integral part of our practice too.
Towards inclusion
In this post I want to track the stages of a 'typical' brand project, identifying where we can embed inclusive practices and, in this way, exploring how brand designers, strategists and their clients can take practical steps towards a more inclusive approach.
Considering how brands are experienced by a more diverse range of customers and potential customers in the real world will lead to insights that then help create more meaningful and more widely resonant brand identities. These can, in their turn, contribute to extending brand reach and improving a brand's accessibility and appeal across, for example, demographic divides, divergent thinkers, abilities and religions.
What's the problem?
A 2022 study by the Design Council found the UK design industry in good shape but with a buoyant growth trajectory not being matched by a growth in diversity. More recently, speaking at Clerkenwell Design Week, Design Council CEO Minnie Moll spelled this out, saying, "only 23% of designers in the UK identify as female" while "88% of design managers identify as white". It's something I've written about on The Journal over the years here and here.
Inevitably, we're all sometimes guilty of only viewing the world we live in from our own limited prism. So how can we ensure that the light we refract takes in the full gamut of possibilities and experiences, and not just a limited palette? How can we shine a light on underrepresented communities, reflecting life as it really is and ultimately driving change?
Why does inclusivity matter and how can it benefit your brand?
Apart from being an ethical, respectful, empathetic and positive way to design, there are several strategic reasons why inclusivity matters. In UX and CX design there is already a broad consensus around inclusive design extending market share and accelerating innovation, so how can inclusive brand identity design benefit the brand, and the audience it serves?
Key benefits of adopting inclusive practices include:
Your brand becomes accessible (in the widest sense of that word) and relatable to more people
You develop a deeper understanding of the people you serve
You break out of category assumptions and create something more innovative, differentiating your brand in the process (something that's a powerful brand attribute)
You build stronger brand loyalty by fostering a sense of belonging
You address your audience's needs and increase your credibility
You increase market share – for example, 20% of the UK population has a disability
You attract the very best talent from the widest pool in an authentic and not merely performative way, building an inclusive brand identity that mirrors your pledge to diversity.
In other words, from a commercial perspective, you increase your brand value and drive higher brand engagement.
How to integrate inclusive practices into the project process
An inclusive approach starts not just with knowledge of your audiences but with knowledge of yourself.
The path to greater inclusivity starts with asking yourself: "Who might I be excluding with my design decision?" (Jeff Zundel, LinkedIn's Inclusive Design Advocate). We need to recognise and acknowledge our own unconscious bias and begin with an open mindset, whether that's through unconscious bias training or simply respecting and being open to the opinions of others.
So, start with the question: "Who are we not reaching or serving?"
Educating yourself on how current events and public discourse impacts the people you intend to reach is important too, but nothing beats actually consulting and working alongside your stakeholders.
Follow this link for the full article, where I look at this from a 'typical' brand design process and see where we can bring voices that may have previously been left out, in.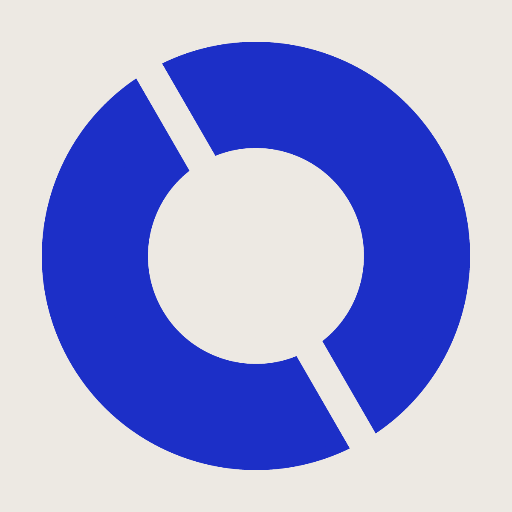 About The Co-Foundry
Re-cast your brand, re-focus your business. Do more of the work you love. Collaborative brand strategy advice and design for founder-led and purpose-driven creative, tech and third sector organisations.