Originally posted to: www.carnsight.com
Let's be honest, meetings are kind of a necessary evil when it comes to the corporate world, but there's been a lot of talk in the media recently about just how necessary they are. With spring in the air and spring-cleaning season upon us, now could be a great time to spring clean your diary and tidy up those endless meetings.
Understandably, 2020-2022 saw a huge increase in the average number of meetings held. I think because we were all massively craving human connection during lockdowns. The thing is, that increase in meetings seems to have stuck and we're all having more meetings than ever before. A recent report from Otter.AI on the cost of unnecessary meetings showed that employees are frustrated by the current volume of meetings. Almost half (46%) agree that they have too many unnecessary meetings in their calendar.
A lot has changed in the past few years, including how we define, expect, and run meetings. More people work hybrid roles and it's far less common to travel for work and thus virtual meetings are still being used as a way to bring people together in one place. While virtual meetings were used to form connections and boost employee morale during the Covid lockdowns, too many virtual meetings are having the opposite effect today and arguably, we've all become a little too reliant on them. The takeaway: Just because you can, and we did, doesn't mean that we still should. Perhaps it's time to reassess and clear out the cupboard.
When a meeting is necessary
Meetings aren't always useless, though. In fact, a well-run meeting can be incredibly valuable, but perhaps during the lockdowns, we all got a little bit too used to having a meeting for the sake of talking to another person in a day of being locked away inside. Now we have to get back into the habit of interrogating the purpose of meetings before we send over that diary invite. Here are some tips for things to consider when sending or agreeing to a meeting invite. Take each meeting (especially reoccurring meetings) in your calendar and ask the following questions:
What's the purpose of this meeting?
Before putting a meeting in the calendar, it's vital to ask what the purpose of the meeting is.
What do you want the meeting to achieve? What needs to be done in order for everyone at present to consider it a success by the end? What are the 'must', the 'would be nice to' and the 'if there's time' goals of the meeting?
Though agendas are a pain to write, and often go unread, ensuring everyone who's coming to the meeting at the very least knows what that meeting needs to achieve is very important. It's also important that everyone who's been invited to the meeting comes prepared with anything necessary to achieve those goals as efficiently as possible.
It's worth noting that connection and morale are still valid reasons to hold a meeting. It can be nice to check in with your team in the morning, everyone with their coffees and a smile. However, you have to be sure that that purpose has been established in advance, that everyone is on the same page and ask if a meeting is really what people need for morale at that moment, or if another event, activity or treat is better suited.
Who needs to be in attendance?
But really.
Having too many attendees is a surefire way to lose control of a meeting. It's also incredibly frustrating to be sat in a meeting with nothing to contribute and nothing to take away – those meetings are serious time sucks!
Think carefully about who needs to be present. Ensure everyone is given the space and consideration that add to the conversation. And also respect those who aren't as vocal in meetings, remembering it's about the end goal and establishing what's necessary to achieve that, not waffling for the sake of it.
How long does the meeting need to be?
And when you decide, stick to it! Overrun meetings seem to be an epidemic! When the expectation is that the meeting will overrun, it's much more common for people to go off track or meander. The workday is busy and there's also a limit to how long people can concentrate when it comes to meetings, so keep it short and sweet where possible (ideally 30mins max). If a longer meeting with multiple goals is necessary, consider scheduling in breaks.
Additional quick tips
Limit meetings to certain days of the week
Limit the number of meetings you agree to in a day/week
Be inclusive – certain styles or approaches to meetings won't work for everyone!
It's okay to say no/ cancel or rearrange meetings – just ensure you have good reason and express yourself in a clear and considerate manner. Eg:
Thank you for inviting me to the meeting. I appreciate the opportunity to participate, but I regret to inform you that I won't be able to attend due to some urgent matters that require my immediate attention. Kindly share any notes taken during the meeting, and I'll make sure to review them. I look forward to catching up with you at a later date. If there are any actions required from my side, please do let me know, and I'll be glad to oblige when I have the capacity.
---
Meetings can be helpful and productive if done correctly. And the truth is, nailing the formula is difficult. I'm not sure we've even got it quite right yet, but it's something we're working on internally.
Remember that it's important to assess the necessity of each meeting and make sure it's well-planned. With the right approach, meetings can be a valuable tool for communication and collaboration.
You can find more productivity tips elsewhere on the Carnsight blog, including our review of Atomic Habits by James Clear.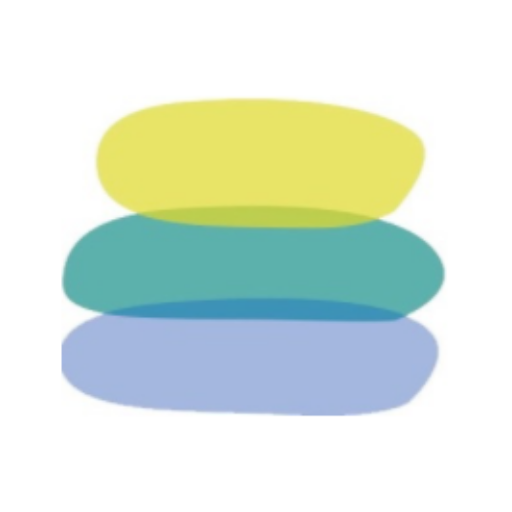 About Carnsight Communications
At Carnsight Communications we create strategies and campaigns to showcase our clients' brilliant work through PR, content and social media. We help them get noticed by the right audience, at the right time. We specialise in creative agency PR.