As digital marketers, we have to constantly evolve and adapt to the world around us. And the past 18 months taught us how to respond to extreme changes to the digital landscape. 
Looking ahead to 2022, we need to think about how to recover and thrive in this new private, customer-centric online world.  
So, what are the key macro trends to focus on in 2022? Let's take a look at the main topics that should be high on your agenda in the coming months (and beyond). 
Talent & Recruitment
The last few months have been described as 'The Great Resignation', and marketing – both in-house and agency-side – has undoubtedly been impacted.   
This isn't exclusively a digital marketing challenge. Hospitality has been well written about in political contexts in the last few months.  
In the most recent US Bureau of Labor Statistics report, the hospitality industry made up 157,000 of the 242,000 total resignations (these figures do not include redundancies or terminations).   
And in the US, The Labor Department revealed that 4.3 million Americans left their jobs in August 2021, or around 2.9% of the national workforce, which is the highest number on record.   
Here in the UK, the number of open jobs surpassed 1 million for the first time in August. In response to this, employers started to look inwards on this subject; what are we doing wrong? Why aren't we able to find talent as easily as we were in previous years?  
The pandemic allowed people to take a step back and re-evaluate their lives and what's important to them. And the main reasons why employees are deciding to leave their jobs are down to poor working conditions, fears of catching Covid-19, and desires to shift to more purpose-driven roles.   
However, while these numbers can make it look like the loss of talent is an insurmountable challenge, you need to look at these stats as an opportunity.   
What is the Solution? 
As is often the case, macro-economic trends create change, and we are forced to embrace them.   
Firstly, you need to look at the people you have and think about what they are demanding from their job in 2021. Today, money is just a part of what will attract and retain talent, you need to be thinking about benefits, purpose, and flexibility.   
Flexibility will be a key attraction in 2022. In a recent survey conducted by EY, 90% of respondents said they want flexibility in where and when they work post-Covid-19 and would even consider quitting if flexible working was not an option.   
At Adapt, we've taken an approach of 'extreme flexibility'. We want people to use the office and gather in the office in a way that makes them most productive and best able to serve our clients.  
There are some big wins from agencies introducing this level of flexibility. Diversity and inclusion for example, as flexible working environments are particularly helpful for women, people with health concerns, carers, and the older generations.   
Creating such a space will promote a more inclusive and diverse workspace that reflects modern society is a true attraction, especially for Millennials and Gen Z.   
Data & Privacy 
This year, we've seen Apple, Google, and other big tech players make major changes to how they handle the privacy of their users. The most obvious is Google's announcement it will be removing third-party cookies from Chrome in 2023.   
When we start changing fundamentals like this, it becomes a leap into the unknown, which in turn causes concern. What's the substitute? What can I trust?  
Trying to bring a whole industry along without knocking out what is delivering results and economic growth is undoubtedly challenging. Part of the challenge is the subjectivity of privacy, as privacy will look different for each person.  
So, it will be difficult to develop a working consensus around privacy amongst all the parties. And we won't arrive at a formal answer straight away because of language barriers, terms, and understanding of meaning.  
What Is the Solution?   
To start, you need to take ownership of your data.   
The ownership of your data and the organisation of that data will be critical. The way you organise your data will allow you to consider its lifetime value, media mix modelling, and also develop new views of attribution in the future.   
Taking control of your first-party data will be a slow burner. And while we have time until third-party cookies are fully removed, we need to act now.  
As these changes roll out people will need to see a change, feel a change, and understand the change. This might be fine for tech experts, but for the general population, we have a long way to go to educate. So, the sooner we adapt to a privacy-led digital world, the better.  
The Growth of AI  
Over the last few years, we've seen big tech companies increasingly adopt AI within advertising campaigns, by collecting huge amounts of first-party data and using that profile to deliver better advertising to individuals.   
This has developed improvement in the performance of advertising, reduction in the administration of campaigns, and far better serving of the "right person, right place, right time" methodology.  
The interesting debate is where do we go from here? AI is starting to impact our business through many different forms and we're continuing to embrace it.   
The Future of AI in 
Understanding
 Content 
To ground ourselves in this, it's best to look at what the search engines are doing. It gives us clues into the most powerful uses of AI in the understanding of content, and helps us understand how AI can be used in the creation of content.  
This opportunity has never been greater than what it is now. The ability search engines have to discover and serve content has never been stronger.   
Google has reached a critical point in understanding information through AI using MUM (Multitask Unified Model). To give you a feel for how powerful it is… it's 1,000x more powerful than BERT.  
All these new aspects ultimately serve Google's purpose and aim to keep their users engaged for as long as possible.  
The Future of AI in 
Creating
 Content 
The advancement in search engines understanding content better through AI creates some incredibly interesting opportunities for brands.  
It poses the question… how can AI start influencing how we create content? Particularly in multi-market translation scenarios, AI can be hugely powerful in supporting us develop content.  
Right now, at Adapt, we're using neural machine translation to power SEO content creation for a global technology manufacturer.  
This has been possible for common language pairs for a little while with a degree of accuracy, but we've recently used it to cover 11 languages in APAC with some more obscure language pairs to a high degree of success.  
The scale, possibility, and efficiency of AI-powered content creation are absolutely staggering, even today. Even just this example goes to show how far machine translation has come.  
In Conclusion
Macro trends, from the need for talent and the sunsetting of third-party cookies to the takeover of AI, are fundamental factors you need to give your full attention to in 2022. And ignoring these three trends could be your downfall. 
And while 2022 is a few months away, the time to respond to these trends is now. I'd urge you to be bold and take risks – you'll see the benefit in the longer term.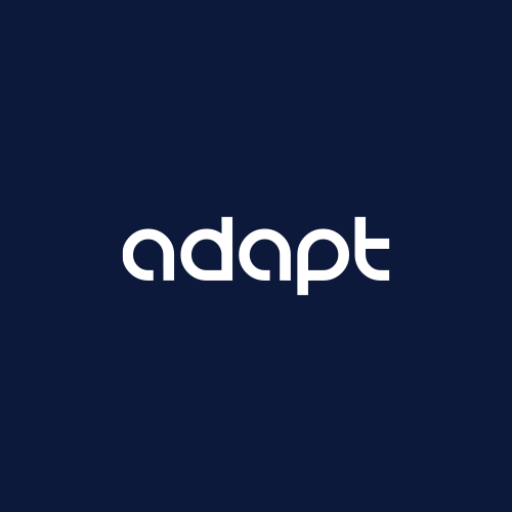 About Adapt
Digital performance marketing, analytics & consultancy for growth-minded brands.