The good, the bad and the ugly. 1+ Year in Bristol.
Every now and then we get itchy feet. Want to move, see new places, new people, new scenarios. Because things are never perfect, at least not long term. When the idea of perfection fades away, we leave, we run, we chase it. In new places, new people.
Just over a year ago I made a bold move to move back to England but to a new City; Vibrant Bristol. But why leave Sunny Cyprus after building a good network? Well, I felt stuck in a comfort zone.
There was a lack of healthy competition and opportunities to collaborate and learn. Sure, it's comfortable being a big fish in a small pond, but my dreams were bigger than that.
This lesson I didn't know I needed..
Success is not all about big clients and shiny projects. Instead, it is found in the unbounded exploration of self change and growth. It has been a wild and often lonely ride. A beautiful chaos which through I've discovered the excitement of stepping into the unknown, the growth that comes from new unexpected challenges.
I had become overly fixated on achieving success in a business context, forgetting that at my core, I am an artist, a designer, and a curious soul. I'm on a journey to reconnect with my inner child—the one filled with boundless curiosity and a hunger for exploration. I am embracing my individuality and breaking free from the stereotypical definition of success in the creative industry. Now, I am pursuing work that I genuinely love and attracting clients who appreciate my unique style and vision.
It hasn't been easy. Building a new client base, making connections, and stepping into the unknown—it often felt like navigating without a map. But there's beauty in being lost and embracing the journey. I realised we create our own opportunities.
Being in Bristol has had a ripple effect, immersing in a vibrant design community, meeting amazing people who shaped my journey. Bagging local clients and a recent London collaboration opened new doors.
To keep it real.. I haven't figured it all out. Life still throws curveballs, and self-doubt can creep in from time to time. But after all it's all about the unknown, in being open to new adventures and experiences, rather than having all the answers.
Looking forward to seeing where life takes me next. Focusing less on success and more on the most unique and creative version of me.
Today at 6pm I'll be giving a talk on Creative Confidence by Right Aligned. Where I will talk about my journey, challenges and ways to overcome them.
Get your tickets at https://lnkd.in/eVrAbDPE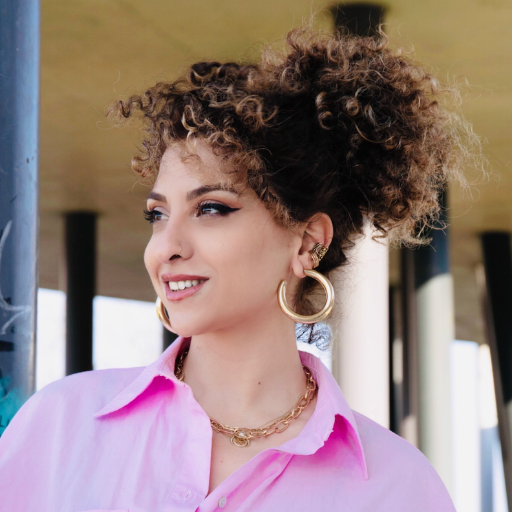 About JX Branding / Joanna Xenofontos
BUILDING BEAUTIFULLY BOLD BRAND SYSTEMS.