A recent study has uncovered how the UK creative sector has continued to thrive, despite the challenges faced by the pandemic – with 81% of independent agencies winning work virtually for the first time ever.
As well as more projects being awarded over video calls instead of face-to-face meetings during the lockdown, the research also found that 92% of independent agencies have either collaborated with another agency on a brief, or would now be happy to, should the opportunity arise.
The main reasons behind marcomms companies favouring this joined-up approach, it seems, are to fill skills gaps their team doesn't have (77%), provide the best client experience (44%), aid creativity (33%) and foster a more flexible working culture (17%).
Only 8.5% confessed to preferring to keep all projects in house.
The research – which quizzed small and medium-sized independent agencies throughout the UK – was carried out by virtual agency network Pimento, in association with the Public Relations and Communications Association (PRCA), Marketing Agencies Action Group (MAAG) and independent communications collective, Harbour.
Other revelations from the survey include almost half of agencies (44%) disagreeing that colleagues need to be in the same physical place to be creative.
But with collaboration remaining a hot topic – and 53% of respondents revealing they now have spare space in their current premises for additional bodies – this perhaps goes some way to explaining why 77% of people said they would consider sharing offices with another agency.
When commenting on the results, CEO and founder of Pimento, Stephen Knight, said: "The pandemic has uncovered the power of virtual communications more than ever. And while agencies were collaborating years before COVID-19, the current situation has highlighted the need to accelerate this, in order to thrive in the current climate.
"As the research indicates, harnessing the era of the specialist is crucial for agencies. Every business has a niche – something it's really great at – and joining forces with other professionals to deliver clients' projects, not only helps foster high-quality output, but strengthens the foundations of our industry as a whole."
The results also showed a shift in agency mindset when it comes to preferred working locations. 60% of respondents confessed to working mainly from the office prior to lockdown, whereas 72% admitted they will now look to split their 9-5 time between the office and home.
Only 15% of people want to continue working from the company headquarters full time, while 17% want to permanently operate remotely.
"Agencies are clearly continuing to adapt the way they function, in order to remain buoyant in the marketplace – with many challenging the 'traditional' office concept", Stephen added.
"Creativity doesn't just happen due to being in the same four walls as your peers, it's the people and their skills which bring briefs to life – no matter where they are in the world. And the fact so many agencies have teamed up – and are open to sharing projects – as a result of lockdown, is a trend we'll definitely be reading more about over the coming months."
________
Pimento is the UK's leading independent agency network. Founded in 2005, it now boasts 200 agencies and consultants, covering almost every aspect of marketing services. As such, they are able to meet the complex demands of clients by creating bespoke teams, drawn directly from its members. https://pimento.co.uk/
The survey collates the findings of 50 UK independent agencies, and all figures, unless otherwise stated, are from Pimento's own research which was carried out online. Fieldwork was undertaken August 2020.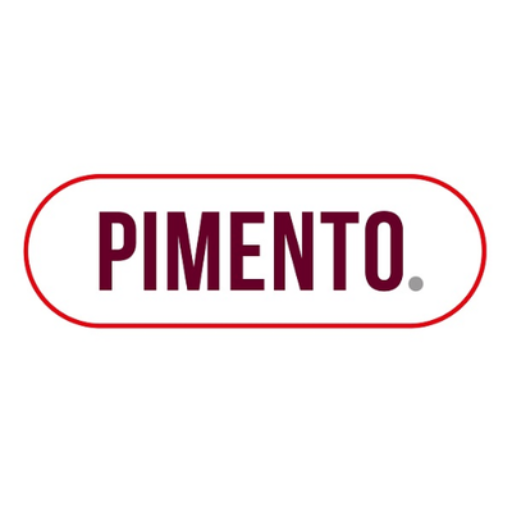 About Pimento
Pimento is the UK's leading independent marketing & communications network. A fully integrated communications agency, supported by the UK's largest community of independent consultants and agencies.