Social media can have a direct impact on your website's visibility on traditional search engines like Google or Bing.
While it doesn't have the same effect on SEO as with content marketing, social signals such as gaining more followers, likes, shares and retweets can increase your visibility to potential customers by increasing traffic to your site and helping you to rank higher.
In other words, while social media efforts don't influence SEO directly, they do influence SEO indirectly.
What do we mean by social signals?
Social media signals are activities that contribute to your page or website's search engine rankings. Some examples of social signals include likes, shares, retweets and pinning.
Do social signals affect ranking?
Google has never explicitly stated that social signals affect rankings. But there's no denying that the more traffic you receive through social media networks, the more your material will be shared. This may significantly affect how you rank in Google search results.
The best social media networks for social SEO
The social media platform you choose should be directly related to the type of business you run and your marketing objectives. It should also be determined by where your target audience prefers to spend their time. However, in terms of SEO functionality, the following social media and digital marketing networks offer several advantages:
YouTube
Twitter
Facebook
Instagram
LinkedIn
Pinterest
Four ways to improve your social SEO boost your social media SEO efforts
We've established how social media impacts SEO. Now, we can look at ways to boost SEO through social media marketing. Here are four social media algorithms and SEO tips to help boost SEO on social media.
Social Profiles… optimised to the max
Did you know that social media profiles are frequently shown among the top search results?
Up 75% of customers use social media to evaluate brands before making a purchase. They look for reviews, genuine recommendations, inspiration, high-quality images and brand information. As a result, social media profiles should be optimised as part of your SEO strategy.
Optimised social media profiles can drive your target audience to your account and convert them into customers. Your goal is to make all your content accessible. Here are some easy ways of optimising your social profiles to get results:
Use a high-quality profile picture
Include a link to your website
Update your bio with clear information
Add keywords to your bio
Use hashtags
Use engaging visual content
Good social media profiles increase trust by giving your brand authenticity. They should be able to teach your target audience everything they need to know about your company in a matter of seconds. Your profile should sound natural, honest and carefully written, and it should showcase your own personality.
Create High-Quality Content
Creating and releasing high-quality content is crucial for social SEO.
It can enhance organic web traffic back to your website, improve search visibility and assist you in obtaining quality backlinks.
By distributing long-form content such as a high-quality blog post, written with specific keywords via your social platforms, you can encourage your social media followers to share your content further. This will boost your content marketing strategy and strengthen your social signals by amplifying reach through social SEO.
Be wary though, using too many keywords, otherwise known as keyword stuffing, can be frowned upon by traditional search engines and may have a negative impact on your online visibility.
Traditional SEO stands you in good stead when you aim to create valuable content based on a customer's needs, so be sure to stick to the most relevant and important keyword clusters.
Search engines and shareable content go together like bread and butter. The more people that engage with and share your content, the wider reach you'll have on keyword search pages and the better your social media visibility. You'll also generate more backlinks, or inbound links, and enhance brand recognition.
When you publish content that your audience will want to share, it can help Google with the indexation of relevant searches for your posts. This can lead to more organic search traffic and better Google rankings.
Don't forget to optimise your images
Did you know that the images you upload to your social media accounts can actually make a difference to your social SEO? The act of making the images you publish with your social media posts as SEO-friendly as possible is referred to as image optimisation.
Optimising the images across your social media platforms can improve user experience. Search algorithms also tend to prioritise the images that follow best practices, meaning you could appear higher up in search results, improve website traffic and reach more potential customers.
Here's how you do it:
Adhere to the right size and resolution for the specific social media channels you're using.
Choose a good aspect ratio and image format for the image.
Incorporate target keywords in the file name.
Write alt text for the image with relevant keywords.
Image optimisation across all your social networks is a simple technique that may make a major difference in your social media marketing efforts.
A high-quality image will also boost your overall social media performance. It can improve the appearance of your brand by making it more appealing, intelligible, relatable, and memorable.
Listen to your audience
One strong tactic for improving your social SEO and social media strategy is to use social listening. This is the process of monitoring online conversations on major social platforms and media networks to learn what your audience is saying about you. It's also a great way to keep track of your competitors.
Social listening can help you find opportunities for link-building. You may discover that your brand has been referenced on blogs, forums, Facebook pages or news sites. You can find these mentions using a social media monitoring tool and contact the writers to ask them to include a link to your site.
Social listening is an effective method for conducting audience research and learning what people are talking about in your sector. This will help you in discovering new ways to contact your target audience and increase your social media presence.
Social media helps SEO in several different ways. The best method is always the successful combination of social media and search engine optimization efforts.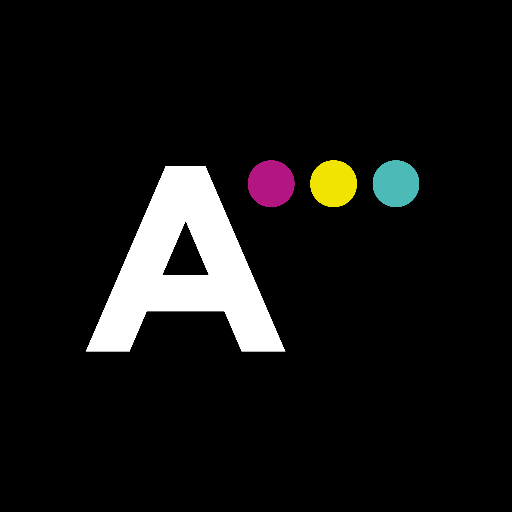 About AMBITIOUS PR
AMBITIOUS by name and by nature, we are a PR led communications agency that delivers integrated strategic communications - online, offline and everywhere in-between. Proud to be crowned winners of The Drum Magazine's RAR Best PR Agency of the Year.