First published at Carnsight.com
In case it's not obvious, reputation matters. A business' internal and external image can have an impressive sway on its success. Yet, when we think of brand reputation, we usually go to the consumer aspect. We concern ourselves with how reputation can affect purchase intent, or our brand compares  to competitors.  
This outward, customer focus is very important – but reputation also matters quite significantly when it comes to recruitment. Attracting top talent is less of slam-drunk/proven formula and more of a proactive effort in today's competitive job market – it takes more than a competitive salary or impressive benefits to sway high performers. So, for today's blog, we're taking a statistical approach to guide the way, highlighting compelling research and trends that indicate the importance of nurturing a positive image in the digital landscape. 
Setting a foundation for imperatives
Recruitment trends have started to take a decisive shift, with 86% of employees and job seekers now evaluating companies based on their reputation and brand as an employer pre-application. Recent research and studies support this conclusively; like this research paper published in 2022, which makes clear that corporate reputation and employer branding heavily mediate jobseekers' intention to apply for a job. Like much literature on this topic, the article further validates the connection between attracting and retaining top talent with achieving better market/brand positioning.  
It seems that Glassdoor and Indeed users include roughly half of the active job seeker pool, with top candidates typically only applying to companies with great reviews; 75% of prospective employees would not take a job if they found that the company had a bad reputation. This is all to say again that reputation matters – it can boost or damage a business' ability to acquire valuable talent, which in turn can boost or damage its performance and success.
How to actively manage employer brand to attract top talent
Leverage good, effective reputation management and keep a thumb on the pulse of your online reputation as an employer. Cultivate a positive online presence and take control where you can – take ownership of business profiles on public review sites like Glassdoor, as well as job boards like Indeed. Be proactive and manage the public, employee, and jobseeker facing communication channels/platforms you have the opportunity to. Monitor and assess the activity that goes on and you will give your business a better footing to be strategic about its reputation management. Importantly, this gives insight into the opinions that prospective employees may be exposed to. In turn, this awareness allows the business to realign and readjust where necessary to better attract top talent. 
The best of the best will take this idea a step further and build up a company culture that truly walks the walk. It will nurture a low-maintenance, high-asset reputation that flows more naturally and genuinely inspires positive reviews and discourse online. 
Approaching negative reviews and public commentary online
Removing or taking down a genuine review is not something we recommend. If you try to censor a genuine review or fall into an aggressive defence, you run the risk of escalating the situation. It can also go against good faith management and can send the wrong message to past, present, and even future employees who could view removal as confirmation or censorship. 
So, what can you do instead? One route is to acknowledge and respond – but be consistent about it. If you're going to take ownership of a review and extend communication, it's important not to be selective about which ones you respond too. Hence, we recommend an all or nothing approach; choose to make comments on all feedback or take a reserved path and leave every review without a formal response. When making this decision, it is worth nothing here that one study recently revealed that 80% of users agree that their perception of a business improves when employers respond to a review.  
Sometimes it can be difficult to face critique, whether unfounded or not. But it's important to take onboard reviews with an impartial lens where possible and consider if what is said rings true. If it does – maybe it's time for some reflection. If you genuinely think the review is unfaithful, then try to analyse what lead to the reviewer writing that comment – what underlying issues or miscommunications could be at play, might it be an internal or external influence? Considering context and motivation can be quite insightful. Gut instinct is also a useful tool when it comes to differentiating between meaningful critiques and  
Either way, it's important to keep in mind that these are public forums, and key points of interest for prospective and even current employers to evaluate your reputation as an employer. So be strategic, considered, and mindful in how you approach any public reviews or commentary. Think about who may read what you write, and the kind of image it may create – because again, reputation matters. 
The importance of a strong employer brand is clear
It's clear – a business' reputation and brand as an employer are vital for attracting and retaining top talent. Company reviews and ratings are increasingly sought out by job seekers, with Glassdoor and job boards playing a significant role in their decision-making processes. By investing in reputation management, actively responding to reviews, and cultivating a positive online presence, businesses are more likely to enhance their employer brand, reduce turnover, and attract high-quality applicants. Hence, in today's competitive recruitment landscape, a strong employer brand and positive reputation are essential for long-term success.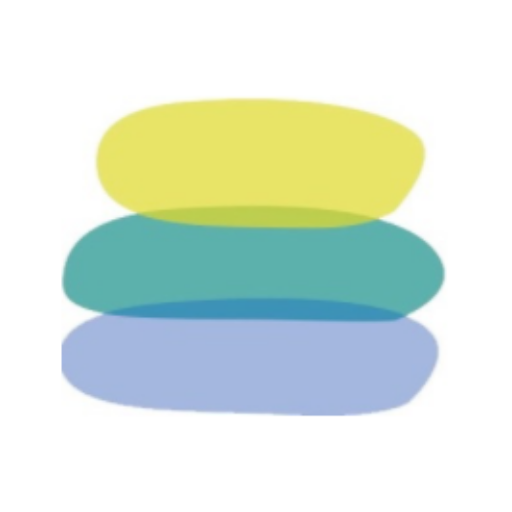 About Carnsight Communications
At Carnsight Communications we create strategies and campaigns to showcase our clients' brilliant work through PR, content and social media. We help them get noticed by the right audience, at the right time. We specialise in creative agency PR.