Bristol educator boomsatsuma is expanding, teaming up with George Ferguson to drive for change, with new studios in the Tobacco Factory, to host four creative BA (Hons) degrees.
Work is underway installing the purpose-built education facility, which will welcome students in September 2021. It will comprise two new film studios, a screening lecture space, computer suite, games lab, darkroom and specially designed creative space, where students can develop and discuss ideas in an inspiring environment.
Mark Curtis, boomsatsuma director, states:
"We're very excited to be located at the Tobacco Factory, what a great place to live, learn and tap into the opportunities afforded by the Bristol Creative industries. Tobacco Factory's success perfectly illustrates what can be achieved by and for the people of our city. This is a significant investment for the future, bringing higher education into this part of the city, which we expect will enrich opportunity in the area to fuel the next creative generation, for film production with a progressive cross-over into virtual production and the games industry. If you want to see change do something different."
The new degrees have all been accredited by Bath Spa University, whose Head of School of Creative Industries, Dr Susan McMillan, who is also a board member of Bristol Creative Industries, is excited at the potential positive, saying:
"I am a huge supporter of boomsatsuma: they are reaching parts that Universities and other colleges cannot reach, as well as developing future creative talent in new and exciting ways.
"The creative industries deliver significant economic, social and reputational value to Bristol, the region, and the UK's economy. The pandemic has had a negative effect on education and severely compromised the future for young people. boomsatsuma and their move to the Tobacco Factory creates a real opportunity to lead on rebuilding our creative sector by nurturing and developing the socially diverse, creative young talent, creative employers will need, post-pandemic."
Freya Billington, newly appointed course director of boomsatsuma's two new BA (Hons) Filmmaking degrees – production and post-production – enthuses about the new facility:
"In keeping with boomsatsuma's ethos, this degree has been designed alongside our industry partners to specifically address where the skill shortages are and help develop graduates that are completely prepared and ready for employment. The two pathways, Production and Post-Production, allow for students to engage with and develop an understanding of the whole filmmaking process but also specialise up to a professional level in their chosen field. Whilst the studios will be equipped with current Industry-standard equipment and software, capping the intake also enables a focus on each student's individual career and personal development."
Alongside the Film degree, the Tobacco Factory will house boomsatsuma's Games Art VFX BA (Hons) and Documentary Photography BA (Hons) degrees, in addition to the Bristol School of Acting's new partnership, located in Tobacco Factory Theatres, with its Acting for Screen BA (Hons) and accelerated Acting for Stage & Screen BA (Hons). Freya continues:
"We will be limiting spaces to 20 spaces per pathway to ensure personalised teaching, attracting students nationally, but are also making sure there are opportunities for local communities.
"We are going to proactively collaborate between the degree courses. The mutual benefits for filmmakers, actors, games VR & VFX developers and photographers to work together under one roof is a fabulous plus for these students. I'm sure the fact that there's a ground floor café and bar will also be appreciated!"
Building on 13 years of successfully delivering post-16 level 3 diplomas in digital and creative qualifications, the new location strengthens boomsatsuma's partnerships, adding to course locations with Bristol creative companies at The Royal Photographic Society, The Bottle Yard Studios, Films @ 59, Ashton Gate Stadium and the Engine Shed.
The South Bristol location is an important link for education opportunities for the diverse, often overlooked communities of Bristol, into creative industries within the region. This is an ethos close to the heart of George Ferguson CBE, the city's first independent Mayor, architect, sustainability campaigner, community champion and creator of the Tobacco Factory mixed use project. He states:
"I am thrilled at the prospect of boomsatsuma adding to the great creative community that has grown up around the Tobacco Factory project. I have watched their growth with interest and they are a perfect fit with our mission to benefit South Bristol culturally and economically.
"Education and the creative arts are such strong drivers for positive change and the social and environmental benefits that follow, which is more important than ever as we fight our way out of the dire time that we have all been through.
"Tobacco Factory has always looked to encourage and host enterprises that bring opportunity to this part of the city, and give a platform for the untapped, diverse talent that is all around us. Education will fuel Bristol's creative community with relevant, local skills, bringing us new messages and viewpoints on life.
"We are delighted to be part of what we see as a sustainable recovery from this culturally and economically bruising pandemic. We could not have a better start than giving our young people the chance to grow and meet their full potential."
Applications are open for courses at https://www.boomsatsuma.education
Pictured Left to Right:  Mark Curtis. Freya Billington.George Ferguson.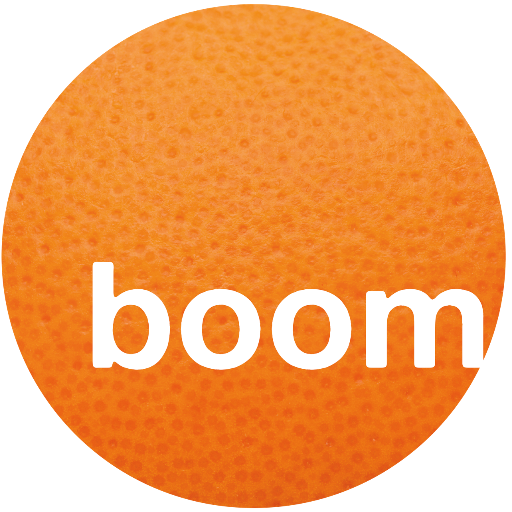 About boomsatsuma
boomsatsuma is a Bristol-based independent education provider, offering training pathways to people from all backgrounds, from 16 to degree level, into expanding creative industries. #InBristolYouCan