The Yeo Valley Café, which opened earlier this year in London, featuring an interior design scheme by award-winning South West designers Phoenix Wharf, has taken GOLD this month in the Hospitality Interiors category of the London Design Awards 2019.
The café-store-office space, Yeo Valley's first outlet away from its Blagdon, Somerset HQ, is an engaging, inviting showcase for the leading organic dairy brand, offering customers a dine-in café, grab'n'go produce area and mini retail store, as well as a work and meeting space for staff on the site's upper storey. Bristol-based designers Phoenix Wharf ensured the customer-facing ground-floor offer had a friendly, unpretentious and fun feel with its 'warm and cool' concept – featuring a white and bright 'cool' retail area to the right, and a warmer 'natural' sit-down area to the left, underlining the brand's countryside origins and authenticity.
Standout features that caught the judges' eyes in the scheme include a ceiling feature in the form of a stained-glass-style light-box installation, showing an abstracted map of the Yeo Valley farm HQ in Blagdon; a lighting feature made up of 19 different pendant lamps set at different lengths and a cottage-garden mural by long-time brand collaborator, artist-illustrator Natasha Clutterbuck. The store's highly-original loos have also featured prominently in press coverage. Designed as 'Blagdon Station' underground toilets, as a link between the London and Somerset sites, with curved tube-tunnel corners and 'pomegranate' wall tiles, sourced from H.E. Smith, the original London Underground manufacturer. Further details include tube-type platform signage; a 'priority seat' sign above the toilet; an 'All Change Here' baby change unit; a 'Loo Roll' tube-style roundel; a platform-style floor detail saying 'Mind the Gap' and a 'Way Out' sign.
'We're really thrilled with this win', Phoenix Wharf's Associate Creative Director Emma Gullick commented. 'It puts the South West firmly on the map and shows just how much talent and creativity we have here, capable of the highest performance at national level.'
The London Design Awards are one of 10 global city-based awards across three continents run by DrivenXDesign, a global community of designers, thinkers, strategists and design lovers. They provide recognition across the design spectrum, are cross-disciplinary and are currently held across three continents. The awards celebrate and honour the role of design and the skills of designers, while recognising all aspects of the design process, including product, digital, interiors, architecture, graphic, textile, events, fashion, advertising, food, experience, and publications.
–   Ends   –
Photography credit: Franklin & Franklin
For further information on Phoenix Wharf, please contact Caroline Collett of Caroline Collett PR Ltd on T: + 44 (0)1297 444179 M: + 44 (0)7801 270598 E: [email protected]
About Phoenix Wharf            
Phoenix Wharf is a design consultancy specialising in branding and interiors concepts for ambitious hospitality and retail brands. Founded in Bristol in 2015 and independently owned, the consultancy's mission is 'inspiring change'. Known for its youthful approach and reputation for fresh thinking, Phoenix Wharf has won and been nominated for several national awards and has worked with a wide range of clients, from start-ups to established heritage brands, both local and international, including Space NK, The National Trust, Ensemble, Craghoppers, The Gro Company, Gill Marine, Gymshark and The Richmond Building at Bristol University. Along with sister creative companies Ignition (exhibitions, events and experiences) and Caroline (strategic communications), Phoenix Wharf forms part of Istoria Group.
www.phoenix-wharf.com / www.istoriagroup.com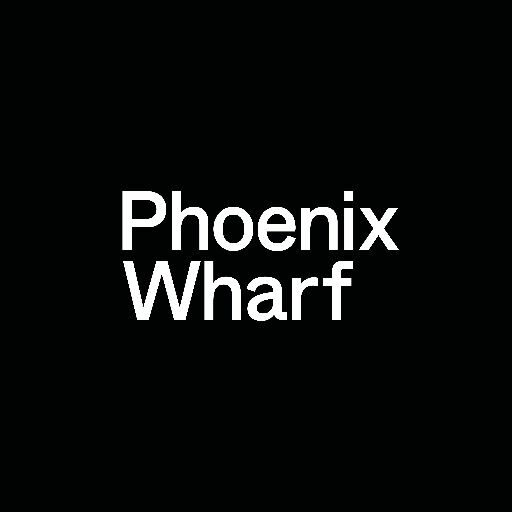 About Phoenix Wharf
Phoenix Wharf is a Bristol-based award-winning interior design studio. We help hospitality and retail clients create emotional connections with customers and unlock brand potential. We're proud to be a certified B Corp.