Is Persuasive Design as Deceptive as It Sounds?
When you think about the negative connotations surrounding the word "persuasive", you can understand why a lot of us in the industry are afraid to use persuasion to influence the customer journey.   
We've seen this first-hand. Brands will avoid persuasive design as they are under the impression it uses "dark patterns", which is a term used for a type of design that manipulates the unassuming customer into completing a call to action for financial gain.
This is simply not the case.  
Persuasive design is not about manipulation, it's about catering to your users' best interests and anticipating the needs of your customers from discovery to purchase. You are essentially guiding your customer to make a decision that will, in the end, be beneficial for both you and your customer.
When and Where Should You Use Persuasive Design?
In short. Throughout the entire customer journey.
Once you understand the different types of customers that could be attracted to your services, you should use persuasive design or "nudges" across various parts of the online experience to subtly steer their judgment resulting in a successful conversion.   
You should always try to make the customer journey simple… but not too simple. You want to create a seamless experience, but you also don't want to illicit self-defeating behaviour, as this could impact customer retention.  
If you're still unsure how to use effectively use persuasive design, there are four key elements to think about when designing a journey your customers will not be able to stay away from.  
It's Not Just About One Piece of the Puzzle
A persuasive experience is more than one linear journey. Customers can connect with your brand in more ways than ever before, and you need to see each initial interaction as an opportunity to build a rapport and create an emotional response.  
Failure to recognise these points of interaction leaves you with no indication of how your customers are feeling before, during, and after they complete their journey.   
Whether your customer begins their journey through Google Search, social media, or even through a newsletter you should always map and follow the customer journey to see if and/or when their emotions change.  
In just one journey a customer can fluctuate from excited to frustrated, or from hopeful to disappointed, and a map will allow you to see what caused these sudden changes. With this information, you can add positive reinforcements to parts, which caused the greatest emotional response.  
If you wanted to keep a high retention rate, sending a "thank you" message or a reward to your customer after they've completed a purchase can be very effective.
For customers that you want to reassure, you could add a "final check" before purchasing, which allows them more time to finalise their details.  
The Customer Should Be in the Driver's Seat
Persuasive design is not about deceiving the customer, it's about helping them reach their desired end goal in the quickest and most efficient way.  
There's a great deal of truth to this, especially for eCommerce brands, as almost every customer will use the website that allows them to successfully complete a purchase in the shortest amount of time. 
To ensure the transaction process is kept to a minimum, brands need to allow users to feel they are in control by stepping aside and giving the user the freedom to do what they want.  
For this type of journey to be successful, your usability and UX hygiene needs to be on point! Slow loading speed, illegible fonts, and too many advertisement pop-ups can dramatically decrease your conversion rate.  
You should always run thorough tests into what is not working on your website and fix it quickly before your customers turn to your competitors.  
Know Your User Inside Out
At the end of the day, your users are not just a number, they are human beings with ranging emotions and needs, and if you don't grasp that concept then opting to use persuasive design is pointless.  
The needs of a person looking to book a summer holiday abroad are going to be different from a person looking to take out a loan, so we can't expect their experiences to conjure up the same needs or emotional responses.  
When it comes down to it, the main reason your persuasive design will fail is if you haven't anticipated your customers' expectations or considered how you can cater to those specific expectations.
The more you can tailor the experience to your customers' goals, needs, and frustrations, the better the retention rate.  
Take the time to research your customers and use this data to create core personas, which will help you design a more targeted customer journey. If you don't have these personas in mind, your design won't be relatable to your desired users, and will not trigger the emotional response you desire.  
The Three Elements of Persuasion
When thinking about persuasion there are three things that are applicable to all brands: USPs, reassurance and incentives.  
To start you need to show your customers what makes you unique and more appealing than your competitors. To do this you can highlight your benefits clearly on your website, so users will be able to quickly understand your value.  
Next, you need to reassure your customer that you are the best option. If users do not trust you, then they will not convert. To demonstrate your value and trust as a company you could include positive customer reviews, ratings, third-party testimonials, and logos from trusted payment providers on your website.   
The final thing you need to consider is including some form of incentive, and this could be the difference between losing a customer or successful retention.  
When customers feel like they are getting something for free, they are more likely to complete a purchase and buy from you again. For example, offering free delivery or a gift if they spend over a certain amount will always be an enticing offer.  
In Conclusion
While the idea of persuasion and persuasive design may sound deceptive and difficult to get right, the reality is that this form of marketing is all about trying to understand and empathise with your customer.  
When you understand what makes your users' tick you can create a seamless customer journey that meets their needs. Once you have achieved this, what follows is a customer journey that users will trust and return to again and again. 
It's as simple as that!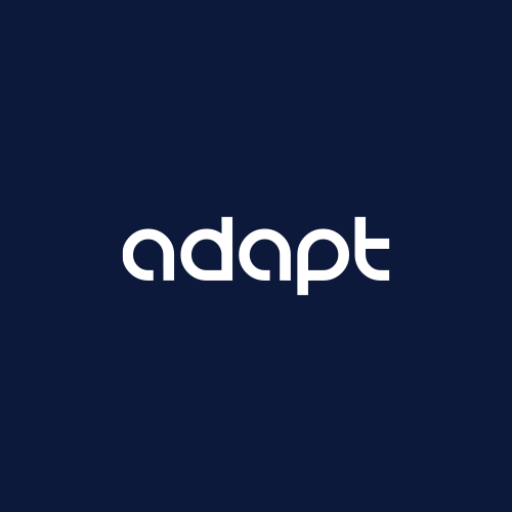 About Adapt
Digital performance marketing, analytics & consultancy for growth-minded brands.