In November 2022, the UN Climate Change Conference COP27 will take place in Sharm El-Sheikh, Egypt – just one year after the COP26 conference that brought global leaders together in Glasgow to discuss the catastrophic effects of climate change and what can be done to reverse or slow them.
Following last year's conference, COP27 aims to advance global climate talks and action, and will focus on the impact of climate change in Africa, which has been flagged as a content disproportionately vulnerable to floods, drought, and extreme heat.
But what changes have we seen since the pacts and promises of COP26, are world leaders really taking action, and what do we hope will come from COP27?
Positive change in Africa
Looking at the State of the Climate in Africa 2020 report, and with COP27 taking place on the continent, it seems likely that the crisis and investment needed to reverse it will be discussed. The report suggests that $30 to $50 billion would need to be invested into climate adaptation in sub-Saharan Africa each year over the next decade.
This money could create job opportunities and help develop the economy while still focusing on sustainable and green recovery.
Clearer aims and responses
One of the most-used phrases to come out of COP26 was "constructive ambiguity", which is often applicable in discussions around climate diplomacy. Many people were left feeling world leaders had failed to come up with any new or meaningful agreements, and that the Glasgow Climate Pact was littered with ambiguous language unlikely to inspire global action against climate change.
This year, we hope fresher ideas and clearer goals will be put into effect.
Pressure on less responsive nations
The UK, for its political flaw, does have strong ambitions when it comes to renewables and reducing emissions, including the 2050 net zero targets. But the same can't be said for all nations, and some merely pay lip service to these kinds of goals.
One such country is Egypt, where the conference will be held, which has no set target to reduce its emissions and has been ranked "highly insufficient" in its climate action. Perhaps hosting COP27 will put more onus on Egypt, and other countries without clear climate goals, to take action.
Blame on Russia's invasion of Ukraine
Certainly a prediction rather than a hope: it seems unlikely that at least one missed, dropped, or failed target won't be pinned on the invasion of Ukraine. Devastating and with wide reaching global effects, there are no doubt numerous global climate goals that have been affected by the war. But for many European countries, it has also put the need for renewables into a new light as they can no longer rely on Russia for fossil fuels.
Politicians are now in the unenviable position of seeking alternatives while needing to be seen as working to keep energy prices low and still prioritise the environment. Will COP27 be the catalyst for new, greener energy solutions? Or will they just be moved into new regions?
Turning pledges into plans
In November 2021, 151 countries offered plans to decarbonise their economies at COP26. Now, only 11 nations have actually updated those plans. In May this year, G7 – the group of the world's richest nations – committed to "achieving predominantly decarbonised electricity sectors by 2035" in a statement echoing promises made in Glasgow. This year, we want to see these plans taken a step further and developed into concrete climate pledges.
Greater input from China 
Xi Jinping did not attend COP26 and is unlikely to be present at COP27, which coincides with the 20th National Congress of the Chinese Communist Party. But as a huge contributor to environmental pollution and the second-largest economy in the world, the country's role at the conference is crucial, whether its leaders are there in person or not.
Now, as more countries become actively involved in climate talks, it's less likely China will get away with keeping themselves out of it. And, since the nation generally aligns itself with developing countries despite its impressive GDP, will Europe and the US continue to finance climate action in poorer countries while allowing China to take a backseat?
A review of the climate situation
It sounds obvious, but with the ambiguity of COP26's talks, plans, and pledges it's hard to predict what results would come from a review of the past year's efforts. Will they look at the effects of their pledges this soon, or will the emphasis be on 'non-linear' change and instead look more closely about additional needs that have arisen from a year of unpredictable upheaval?
We won't know exactly what will happen in Sharm El-Sheikh until November. But what we do know is that there is a 42% chance that the global temperature will increase by 1.5°c. We know that carbon emissions after Covid hit their highest levels ever – 36.3 billion tonnes, and increase of 6% – in 2021 despite greater emphasis in global news and politics about the need for reductions. So we can only hope that yearly conferences will, eventually, help keep world leaders accountable and on track to enforce the changes the planet needs to survive.
Learn more about what we do now, by contacting [email protected].
Written by Ella White.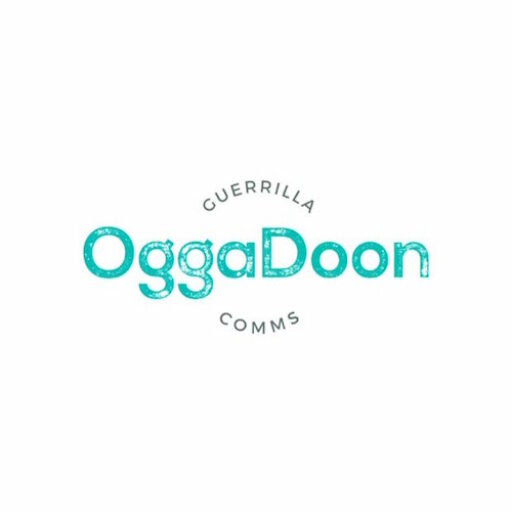 About OggaDoon
OggaDoon specialises in guerrilla communications and marketing to gain you reach.