Search engine optimisation (SEO) is the process of raising a website's visibility and position in search engine results pages (SERPs). Several factors influence how well a website performs in search engine results, but three main factors—on-page SEO, off-page SEO, and technical SEO—are viewed as being the most important.
On Page SEO
Enhancing a website's content, title tags, meta descriptions, and header tags for search engines is known as on-page SEO. On-page SEO is to make a website's content relevant, beneficial, and understandable for both users and search engines. This entails making the website's content keyword-optimised, user-friendly, and simple to navigate, as well as making sure that it runs swiftly on mobile devices.
Off-page SEO
Off-page SEO refers to factors such as the quantity and quality of links pointing to a website, its social media presence, and its reputation online that are out of the website's control. By building links, off-page SEO seeks to increase the website's visibility and authority in the eyes of search engines. To do this, you need to build reputable backlinks from other websites, market on social media, and build a strong online reputation through user reviews and referrals.
Technical SEO
Technical aspects of a website that may affect its visibility and positioning in search engine results pages are referred to as "technical SEO." This includes topics like website architecture, security, and performance. Technical SEO seeks to make sure that a website is free of any errors or issues that could negatively affect its visibility and ranking as well as that it is easy for search engines to crawl and index. Making the website's code and structure more effective, making sure it is swift and responsive, and making sure it is secure from viruses or hacking attempts are all examples of this.
To Summarise
In conclusion, the three fundamental types of SEO are technical, on-page, and off-page. Using on-page SEO, the website's content is enhanced, making it more user- and search engine-friendly. Off-page SEO raises visibility and authority by constructing backlinks and engaging in social media marketing. A website's technical optimisation helps make it error-free and straightforward for search engines to crawl and index. This is done with the help of technical SEO.
It's crucial to remember that SEO requires ongoing work and cannot be finished once and then neglected. To maintain and improve a website's visibility and ranking in search engine results pages, it's critical to continuously monitor, evaluate, and improve that website's SEO performance. It's also essential to keep up with the most recent trends and algorithms if you want to compete in the search engine results pages. Best practises for SEO are constantly evolving.
Finally…
Any strategy for internet marketing must include SEO. By focusing on the three main SEO areas, website owners can improve their website's visibility and ranking in search engine results pages as well as draw in more relevant visitors. With the right strategy and persistent effort, SEO could help to increase website traffic, leads, and ultimately money.
Want to learn more about SEO? Check out the services BrisTechTonic, a Bristol SEO Company, has to offer.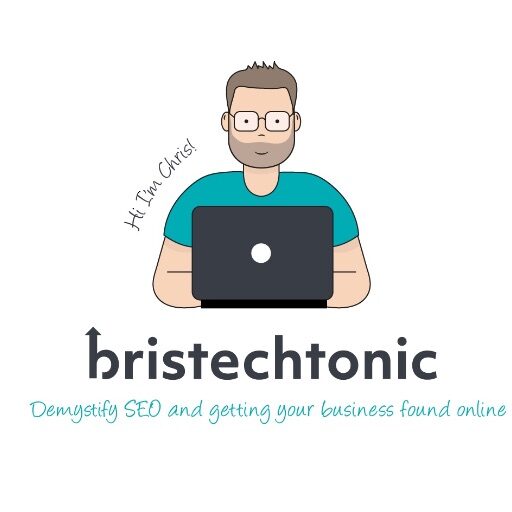 About BrisTechTonic
Leading Bristol SEO Company BrisTechTonic offer affordable and professional SEO services for small businesses. I'm Chris, and SO not an SEO Agency in Bristol. I help small businesses in Bristol and beyond gettting found in search results.