Bristol-based digital marketing agency Noble Performs, has announced the return of its 'Noble Deeds' programme for South West charities and not-for-profits.
Launched in the city last year to mark the 10-year anniversary of its US predecessor run out of the company's HQ in Nevada, once again the Noble Deeds initiative will provide one local charity with a package of digital performance marketing support.
With the prize fund increasing each year in line with Noble Performs' own growth, this year the package of support will stand at £18,000, an increase of over 30% on last year's inaugural programme.
Open to all Bristol and Bath based registered charities and not-for-profits who wish to enter themselves as potential recipients, the support package up for grabs includes upskilling of the existing marketing team ensuring a long-lasting impact for the winning organisation.
The first charity helped by Noble Deeds in 2022 was Heart of BS13, a south Bristol social enterprise which supports and promotes a healthy, thriving community for Hartcliffe and its surrounds.
Working in partnership with the Noble team, Georgina Perry, chief executive of Heart of BS13, speaks about the impact the Deeds programme has had on helping the social enterprise and its initiatives thrive.
"We have so many great streams to our work which generate valuable revenue, from event space to bouquets and wedding packages from our sustainable flower farm, to frozen ready meals to support our community freezer. It was just hard to know where to start when it came to getting the word out and invariably these days that means doing it online and via social media. There is always so much to do and time is limited across a small team, so having the Noble guys come in and work with us to focus in on where our efforts could be best spent has made a real step change.
"We're reaching people we never would have before through our website and understand how our social media and online presence can be optimised to achieve this. Our comms manager and I have both massively benefitted from this newfound knowledge and learning these skills. It's given us a real confidence boost and is already helping us in other areas of the business. The Noble team were great fun to work with too!"
Helping clients such as Adobe, Rolls Royce, Yosemite and Kerv with their international digital presence, Noble's Nevada Deeds programme now donates over $200,000 to charitable causes each year. The Noble Bristol team hopes to replicate this as its UK footprint grows, helping more charities and not for profits in the local community each year.
Noble's UK managing director, Kate Sikora, explains; "Bristol has welcomed us with open arms since we opened our first UK office here in 2018, it's such a vibrant, collaborative environment to live and work in. We've always felt a real sense of community here which really gelled with the 'Be Better Every day' mantra Noble Nevada was built on. Another thing we wanted to bring across the pond was of course the Noble Deeds programme, after launching last year it's really exciting to be bringing it back for 2023. Not to mention being able to increase the amount of support on offer.
"So many charities and not for profits are struggling with the rising cost of living so sadly still need help to keep going and doing the vital work they do. Working with Heart of BS13 our Deeds winners last year was a stark reminder of this, but with such a driven, hard-working group of people at the core we're confident they'll continue to do amazing things. We've loved working with them, being able to get out and about and work with grassroots local community organisations is enriching in so many ways for our team, while making a difference at the same time."
To enter, registered charities or not-for-profits must be Bristol or Bath based and complete a simple application form, which will be live on the Noble Performs website from May 18th to May 31st. The entries will be judged by a panel made up of an internal committee of the UK Noble team, with the winner selected by mid-July.
The Bristol-based charity that wins a place on the programme will secure a package of digital marketing support and skills training tailored to suit its specific needs, however this could include; SEO, PPC, Analytics and Paid Social. The package of support is anticipated to run from September 2023 to February 2024.
To enter please visit https://nobleperforms.co.uk/wp-content/uploads/2023/05/2023-_-Noble-Digital-Deeds-Grant-Application-1.pdf
To find out more about Noble Deeds please visit https://nobleperforms.co.uk/deeds/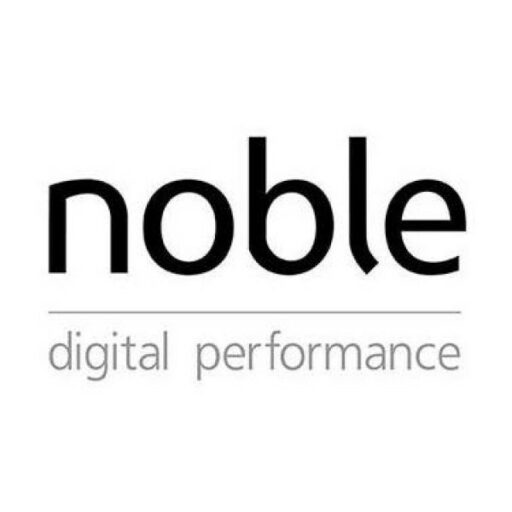 About Noble Digital Performance
Noble Digital Performance is the across-the-pond partnership between Noble Studios, a leading-edge digital marketing agency from the US, and the team behind Mr B & Friends, a full-service brand agency from Bristol.