Would you and your team benefit from learning about and committing to experimenting with new ways of working? If so, join my online course in July – BCI members receive a 10% discount 🤗
In a nutshell, we'll focus on the common challenges and tensions felt by teams (the perfect inspiration for your experiments); what Harvard, MIT and Google research tells us about great teams; healthy meeting structures; helpful mindsets; power; encouraging a culture of feedback; and techniques for better decision-making.
I love delivering this course. The first seven have been full houses, the feedback has been fantastic, and I can't wait to go again!
Cohort 8: starts on July 20 2022 and the sessions run every Wednesday, 14.25 – 16.35 for five weeks.
The course objectives are for you to enjoy your job more and to be an even better member of your team. You'll learn collaboration and leadership skills, how to facilitate meetings that don't feel like a chore, and how to make better decisions by quickly seeking and integrating the wisdom of the group. You'll learn how to give 'brain-friendly' feedback, recognise what's getting in the way of being a great team (tensions), and understand the mindset and power dynamics that help or hinder change.
To do this we'll borrow from the best sources. These include agile, self-management, organisational psychology, and the most progressive companies on the planet. There's more detail below in the 'Course overview' section of the course page, including who's been attending, eligibility, and course feedback scores.
– By far one of the most useful, practical, engaging, interesting courses I've been on. Hats off to you, super well thought out, from a practical, mental and emotional perspective.

– The experimenting methodology gives me the opportunity to not only "take a course" but actually practising in the "real world".

– The benefits to the business have been tangible and resulted in me thinking about work in a very different way.

– I loved having another colleague on the course and would totally recommend others try to do the same… I loved the organisation of the course, it all felt incredibly "slick." … I loved Marks humble approach, he listened to us all intently and was patient with us when we needed more time on certain things.

– The experiments each week really helped me grow my comfort towards experimenting further. They gave me the perspective of how much needs to be a done, and an eye for what might be 'bite-size'.

– I loved Marks generosity, he clearly spends a lot of time preparing and introduced me to very cool tools that we are now using in the organisation.

– The depth of experience and further research Mark has done to curate bite sized resource for us to cover weekly, in a number of mediums, was incredibly satisfying to absorb and kept me engaged over the 5 weeks.

– As a facilitator, you do add quite a bit of magic sauce to holding the space, and your curation of materials is unbeatable.
£700 plus VAT – attending with one (or more) colleague/s.
£1,000 plus VAT – attending alone.
Your New Ways of Working journey will be more impactful if you have colleagues along for the ride, so you are advised (and incentivised) to bring one or two along.
To secure your place please double-check the eligibility criteria on the course page then send a note to confirm ([email protected]) and that's it, you're enrolled!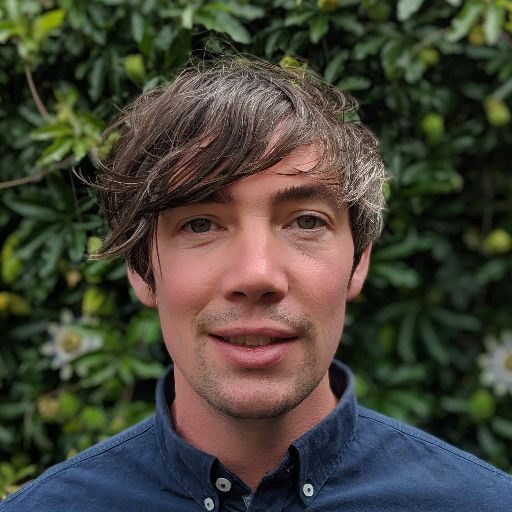 About Mark Eddleston
New ways of working consultant, coach, facilitator and founder of Reinventing Work.