Access Creative College, Condense and LocalGlobe have teamed up to offer Bristol students a Metaverse Development Scholarship to bring more diversity to tech.
Access Creative College, the UK's leading games, music and media college, metaverse specialists Condense and venture capital fund LocalGlobe are offering up to eight fully funded scholarships to start in September.
To coincide with the launch, leading Bristol artists Lebo, Dread MC and Badliana were invited into Condense's cutting edge metaverse environment on 26 July to perform.
Using a state-of-the-art 360-degree camera rig constructed by Condense, the three artists each stepped into a virtual landscape to record their own performance. It is the creation of these virtual landscapes and their live-streaming capabilities which Access Creative College are now offering the chance for students to study.
Jackson Armstrong, executive head of marketing at Access Creative College, commented: "What better way to celebrate the launch of this new scholarship programme than by having some of Bristol's brightest upcoming artists perform in the metaverse, which our scholars will be working to produce."
Kicking off in September, successful scholars will learn how to stream live events into one of the world's most exciting new technologies, the metaverse. The successful applicants will take part in a 12-week programme, full of rich and intensive study, completely funded through the scholarship.
Jackson Armstrong continued: "When it comes to board positions within leading tech companies in the UK, the statistics are deeply concerning with the lack of gender split and those from ethnic minority backgrounds.
"We're excited at the prospect of helping to change that through this new scholarship programme and we're currently on the lookout for applicants to apply online."
Fully-funded intensive metaverse course
Scholars will learn digital graphics, 3D modelling, photogrammetry and textures, realtime VFX, plugin integration, in game/venue scaling and enhancing virtual worlds, enriching virtual worlds, interactions, spatial sound, player movement and networking basics.
James Tong, head of people at Condense, added: "You should apply for this scholarship because while everyone has a story to tell, not everyone has the same opportunities in life.
"This is an incredible opportunity to carve out a career in engineering and metaverse content creation. It's a 12 week fully-funded intensive course, so you will meet other people with similar interests and ambitions, and it could even lead to a permanent job with Condense."
Applications for the course are now open, and can be made through Access Creative College here.
Successful applicants will receive:
College accreditation and certificate
Hands-on experience with the latest technologies and techniques
Real world industry skills to support the next step in your career
High level of exposure to local employers
A potential career with Condense at the end of the 12 weeks
£1,500 bursary (dependent on learner performance)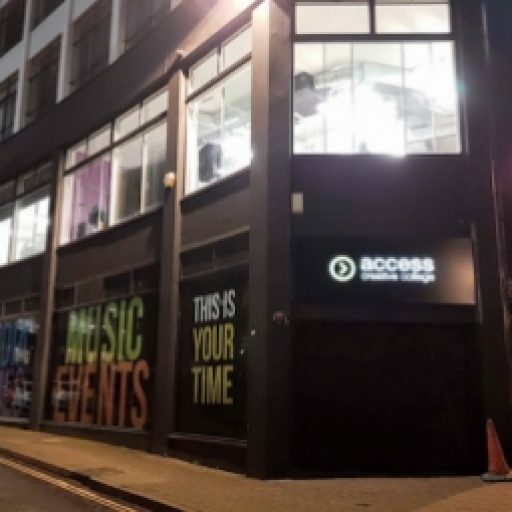 About Access Creative College
Now in its 26th academic year, Access Creative College (ACC) serves more than 2000 learners across 8 UK Centres.