Bristol-based brand consultancy, Mr B & Friends, has unveiled a vibrant new look for cyber security and Cloud IT specialist Kocho, bringing the two established businesses together under one name.
Kocho is the company formed from managed services provider TIG, and identity and cyber security experts, ThirdSpace. Backed by the private equity house, BGF, they've come together to harness the benefits of their separate strengths, making them a leading provider specialist for Microsoft Security and Cloud Technology. The distinct combination of expertise will enable Kocho to help grow ambitious companies in a truly sustainable and secure manner.
The brand has been designed with transformation front of mind, and the name 'Kocho' comes from the Japanese word for butterfly. The logo features a crest-like butterfly symbol with a star symbolising the transformation and protection the new business provides its clients. The brand positioning is anchored by an organising thought of 'Become greater', demonstrating how Kocho enables every client, colleague, and partner to flourish.
The sector that Kocho operates is crowded, so it was vital to develop a brand that was distinctive and had clarity at its core. The entire branding system, including iconography, type, colour, photography and moving image, all ladder back to the strategy. The design system features a series of illustrated patterns and ever-changing shapes that suggest the fluid motion of wings. The tone of voice shows the humility and confidence in Kocho's ability to deliver greatness and commercial impact at both enterprise and mid-market level businesses in the UK and beyond.
Steve Richardson, Executive Creative Director at Mr B & Friends says, "From our workshops with the client team 'Becoming greater' was our statement of intent. The identity and tone of the brand had to represent this, but also had to stand apart from its competitive set. What client doesn't want to be greater today than yesterday? Huge thanks to the brave client team, who embraced this bold approach from the off."
As part of the brand relaunch, Mr B & Friends worked on a light art launch film with Sola Lightbombing. This used Pixel stick light typography combined with real-time generation of light art both in a studio and in cityscapes. The light trails tell the story of transformation and innovation, creating a fresh way to build the Kocho narrative.
Gareth Rees Jones, Director of Marketing at Kocho says, "Mr B & Friends really captured the vision that we were trying to achieve. The new brand celebrates our people, our expertise and the outcomes that we achieve for our clients. We're delighted to be launching our new combined business under the Kocho brand."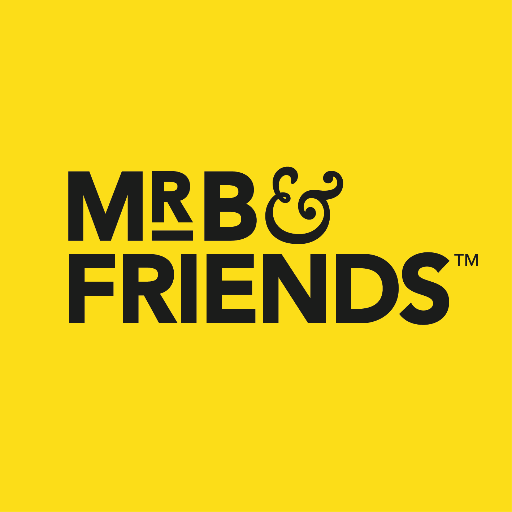 About Mr B & Friends
Brand expertise with no added nonsense.