Independent brand consultancy, Mr B & Friends, has unveiled a bold new brand strategy and design identity for global serviced accommodation booking agent, Situ.
Situ combines industry leading technology with first-class customer experience to provide an impeccable and effortless service for a range of client companies, from large corporates to film production companies, to clients in the construction industry. Having continually proven its credentials since its inception in 2006, Situ needed a brand that reflected the organisation's unique positioning – while delivering a visual and verbal identity that stood out in an increasingly homogenised and predictable sector.
Situ's point of difference was clear from the outset – they emphasise the value of the relationship between their team and the client. Every Situ listing is subject to stringent quality checks to make sure it's perfect; criteria that ensures Situ continually achieve excellent service ratings ensuring that in a world of faceless booking agents and platforms, Situ's approach has always been, and will continue to be, people-first.
Mr B & Friends worked collaboratively with CEO Phil Stapleton, Head of Communications Jo Redman and Senior Marketing Manager Tamara Edgar. The brand idea took its lead from the company ethos and created the organising thought 'Connected by people'. A perfect encapsulation of the way Situ empowers their team to deliver unforgettable service, sources quality serviced accommodation options and creates unique tech which supports their clients.
The visual identity was transformed, capturing the energetic, upbeat personalities of the team behind Situ. A warm, charming tone of voice adds to the appeal, while the three brand pillars (technology, people and product) are brought to life through three powerful propositions: Search with ease, Service with heart and Stays with soul.
Liam Smith, Associate Planning Director at Mr B & Friends said: "From the first meeting we felt the warmth and positivity of the Situ team and could see their dedication to making booking effortless for their clients. Following category research, we identified this space as the narrative that Situ could own and make distinctive. It was clear that we had to translate this into a powerful brand idea."
Situ Founder and CEO, Phil Stapleton says, "The new brand strategy and identity is perfect. Our ambitions meant that we needed a brand and cultural platform that would unite our company and take us all to the next level. The work that Mr B & Friends have created epitomises what we're all about as a company, but also importantly enables us the Situ brand to really stand out in the business travel, global mobility, and relocation sectors."
Tamara Edgar, Senior Marketing Manager at Situ says, "What I loved about working with the team at Mr B was their ability to really tease out our personality, our ethos, our aspirations and our culture and make that shine through in the new brand which now just feels so us, so Situ!"
The project was awarded to Mr B & Friends following a competitive, but non-creative pitch process. The agency has now helped Situ to implement the new idenity across internal communications, digital estate and customer facing marketing.
Client team
Phil Stapleton, CEO
Tamara Edgar, Senior Marketing Manager
Jo Redman, Head of Communications
Agency team
Liam Smith, Associate Planning Director
Harriet Whitehorne, Head of Copy and Content
Sara Foley, Middleweight Designer
Chris Tozer, Associate Creative Director
Andy Kaye, Account Director
Steve Richardson, Executive Creative Director
Simon Barbato, CEO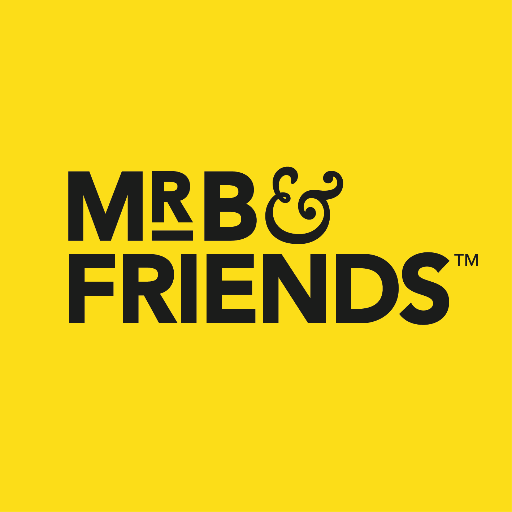 About Mr B & Friends
Brand expertise with no added nonsense.