Mr B & Friends has created a future-focused new brand and website for digital learning provider, Sponge.
Sponge provides workplace learning for companies across the globe. They had a strong reputation in the industry for highly creative, cutting-edge bespoke learning content but, following a series of acquisitions, they needed a way to combine a broader range of product and service offerings. Sponge were looking for one compelling proposition that would resonate with a diverse audience set whilst retaining their strong brand positioning. Following a series of acquisitions to grow their portfolio of products, the company was poised for growth and needed a strong proposition to take them to the next stage.
Mr B & Friends conducted research with customers and colleagues to understand the true benefit that Sponge delivered. From here, the agency created an Organising Thought of 'Unforgettable learning'. Combining an understanding of the way that humans absorb information, with data science and excellence in technology delivery, Sponge engages learners in a way that makes the subject stick.
The brand has been brought to life through a new identity that combines the magic of Sponge's creative solutions with the logic of intelligence and use of learning science to optimise learning. This emerges through the colour palette – warm, earthy tones for logic, fused with vibrant colours for magic and ever-changing shapes that collide for unexpected effect.
Nathan Crosby, Associate Creative Director at Mr B & Friends, says, "The combination of magic with logic were at the crux of our creative approach. Sponge offers more than a learning platform – they use innate understanding of how humans learn with engaging solutions. We wanted to make sure this balance of cleverness and creativity was apparent."
The website has a straightforward, easy to navigate interface. Key benefits are called out with opportunities to learn more at intervals throughout. Relatable examples from big name brands demonstrate expertise and impact without intimidating.
In addition to providing a dynamic new brand for customers, the transformation has also become a focal point to bring together the global Sponge team, providing them with one purpose and a unified culture.
Gareth Atkinson, Associate Strategy Director at Mr B & Friends says, "From our first contact with the team at Sponge we could see the value in their category leading approach. Combining creative excellence and learning science, with the support of technology innovation, delivers the holy grail of learning. The one thing their clients need; learning that works. Cutting through the noise and jargon of the category with a clear and relatable promise, positioning Sponge for their next phase of growth as a brand-led business. It was a delight to work with such a focused and ambitious team to help them bring their vision to life."
Olivia Haywood, Chief Marketing Officer at Sponge says, "Throughout this process, we were determined to make a clear statement to the industry that, even as Sponge grows, our core ambition of creating innovative and visionary workplace learning is stronger than ever. From the start, Mr B & Friends were fellow visionaries: we just clicked. They were true strategic partners, guiding our decisions with creative integrity to ensure we never strayed from this path and, ultimately, delivering a great result."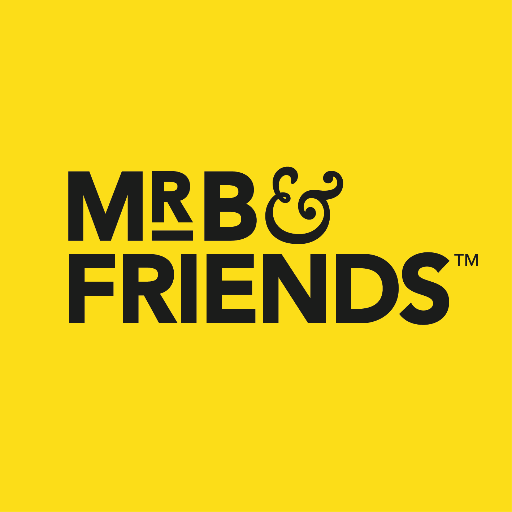 About Mr B & Friends
Brand expertise with no added nonsense.