Exodus Travels has launched a new range of trips targeting travel enthusiasts in the prime of their careers, with a strategy and brand identity created by independent brand consultancy Mr B & Friends.
With nearly 50 years' experience in the adventure travel market, Exodus Travels is well versed in how to create enticing breaks for those looking to explore the world. Its key audience has traditionally been the over 50s, who are more likely to have the luxury of time to invest in travel. However, in response to a rising number of requests from a younger demographic looking for small group adventures without career trade-off, Exodus saw an opportunity to create a new arm to their portfolio. Aimed at engaging professionals in their 30s and 40s, the adventure-grabbing itineraries bypass hours of holiday research while offering up bucket-list achievements that won't absorb too much precious annual leave.
Mr B & Friends came up with a strategy that positions the new range as the shortcut to adventure. The approach demonstrates that while life is short and the world is wide, little by little you can travel far. The new compact, curated adventures are designed to enable exciting yet efficient travel, and with this in mind the venture has been named 'Exodus Edits'. Among the initial 22 trip options available are 'Secrets and Civilisations in Mexico' and 'Landscapes and Limoncello in Amalfi'.
Built around the proposition, "Life is short. See the world, one edit at a time", the brand identity complements the strategy with a vivid journalistic aesthetic and an emotive storytelling approach to communication. Although the edits are based on shorter itineraries, the brand needed to also demonstrate that the one-of-a-kind experiences Exodus Travels has built its reputation on would still be foremost. While shorter than their mainstream adventures, there is no compromise on quality here. Ultimately Exodus Edits offers an additional stream to the company's established portfolio, keeping them at the front of the pack.
Gareth Atkinson, Strategy Lead at Mr B & Friends, said, "We wanted to create a brand that inspired people to really make the most of their annual leave by enabling enriching experiences. We worked collaboratively with the team at Exodus Travels to develop a concept that embraces breaking down bucket-list holidays into a series of bite-sized adventures and then translated this into brand communications."
The project was completed over eight weeks as part of the agency's new accelerated brand programme. The fast-track approach is designed to accelerate the strategic and creative process through smarter working which aligned with the ambitious objectives Exodus Travels had set to get their new offering to market.
Hayley Georgiou, Head of Marketing at Exodus Travels said; "We are delighted with the work that Mr B & Friends have done to personify our new range of trips aimed at a younger, more time-poor audience. Exodus Edits is a fresh and contemporary brand that sits beautifully alongside the core brand of Exodus Travels, which has always been deep-rooted in the spirit of exploration."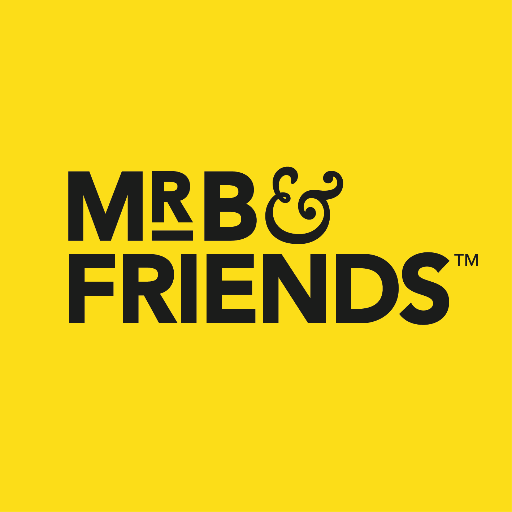 About Mr B & Friends
Brand expertise with no added nonsense.