The Mr B & Friends diversity team has just marked a year of promoting equal opportunities within the creative industry and has produced a highlights video to celebrate.
Formed from recognition by the board that minorities are underrepresented in our industry, the diversity team has a remit to address imbalances through positively improving prospects. Over the last 12 months the agency has formed partnerships with a number of education providers to visit schools, host work experience placements and welcome students to the office for insight sessions. The efforts have been driven by a desire to raise awareness of, and opportunities for, those who might consider a career in the design industry, an area that is traditionally dominated by white, middle class males.
As well as working with school age children we've participated in events hosted by outreach programmes, attended a careers fair and dedicated time to two portfolio review sessions. We've also joined forces with a number of creative agencies in the region to support 'Kerning the Gap', a collective who are aiming to achieve more diversity in design leadership roles, with four of our team becoming mentors to women rising through the ranks in their field.
Last but definitely not least we've seen success from Ladies, Wine & Design, an initiative run by designer Sara Foley. Created in New York to champion women in the creative industry, Sara runs the Bristol chapter of the organisation, which has so far involved holding three sold-out events, all of which have been focused on inspiring and empowering women.
Building on the starting point of introducing flexible working practises to help parents a few years ago, the formation of the diversity committee has widened our scope of improving access to roles in the creative industry. The mission is far from over though and this year the team will be looking at tackling gender imbalance within the agency – and the diversity team itself – while continuing to build on changing the face of the industry for future generations.
As creative director, Kate Gorringe, says, "We still need to study our recruitment practices and job descriptions to address the dreadful statistics around women removing themselves from the application process when they're more than qualified. This year has provided a solid foundation for us to build upon, but from here we need to evolve to engage more people and really encourage those across the industry to embed an active approach into their culture."
Watch the film here.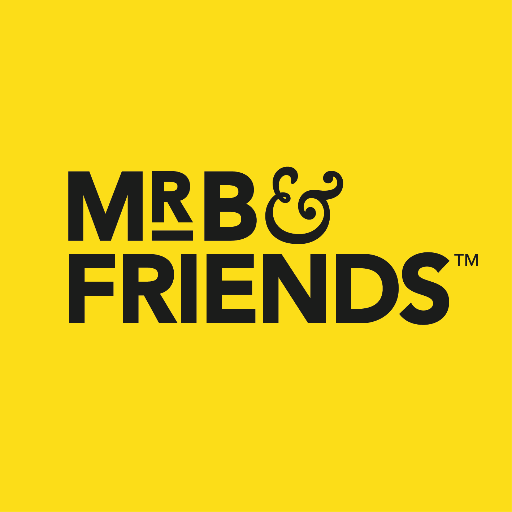 About Mr B & Friends
Brand expertise with no added nonsense.