Leading independent brand and creative agency Mr B & Friends is celebrating its 16th birthday with a significant senior appointment as it embarks on an ambitious five-year growth plan.
Ellie Wilson will join the business as Managing Partner, bringing her expertise in managing high performance agency teams and building long term client relationships to Mr B & Friends.
Wilson is moving from Taxi Studios, where she worked for eight years, most recently holding the role of Operations Director. At Mr B & Friends she will join the senior leadership team and will be working with Client Services, Operations and Finance to ensure the business is in optimum shape as it eyes expansion.
Wilson's appointment is crucial as the agency seeks to expand its presence at home and abroad to accelerate the growth of the business. Over the last 18 months, Mr B & Friends has seen a rapid increase in activity across existing client business, while securing a number of new clients including OVO, Britvic, Marsh and BMT. Increasingly working with more international clients, such as InterContinental Hotels Group and Sofidel, has ignited the agency's ambitions to further its reach in a number of key cities.
With a host of clients already based in London, a new office there is a natural progression. This will be followed by a base in West Coast US close to the HQ of its sister company Noble, while a further presence in SE Asia is planned for 2025 to complete the trio.
Back in the South West, Mr B & Friends is due to move into a new HQ at Whitefriars in Bristol in July, offering more space for its growing Bristol team. The agency team across all departments will be offered the chance of secondments and relocation to the new locations as they are established.
The plans coincide with the agency celebrating 16 years in business. Still focused on delivering brand expertise, Mr B & Friends has attracted an enviable client roster of consumer and B2B brands seeking brand strategy, identity, communications, internal communications and creative services across some high growth vertical markets. The growth plans will see head count within the business more than double to 70 employees by 2026.
Founder and CEO Simon Barbato says, "This has to be the most exciting phase in Mr B & Friends history. We have engineered our business to deliver superb brand consultancy with creativity for ambitious clients while delivering a sustainable business model to encourage future growth. I am delighted that Ellie is joining us and will help spearhead the expansion of the business. She brings a huge amount of talent and experience in all levels of agency management, which will enable me to focus on our growth plans. The future is something we're all excited about."
Managing Partner Ellie Wilson added, "I'm thrilled to be joining Mr B & Friends at such a pivotal point. My conversations so far have confirmed that we've got an outstanding team and firm foundations in place to take on the expansion. I'm looking forward to playing my part and ensuring we all enjoy the journey."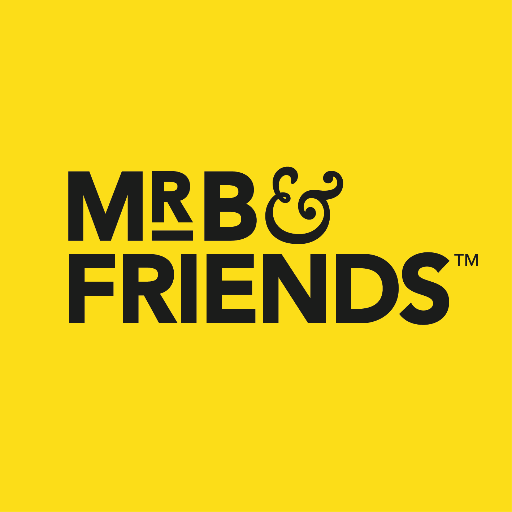 About Mr B & Friends
Brand expertise with no added nonsense.