Young creatives in Bristol have until 16 December to apply for one of the most unique and cutting-edge creative industry courses found anywhere in the country.
Earlier this year, Access Creative College joined forces with Condense and LocalGlobe to create a fully funded Metaverse Development Scholarship Programme, with the aim of bringing more diversity into the tech industry.
With the last few places now available on this course, young Bristol creatives have until the application deadline on 16 December to be a part of a technological and cultural revolution that is changing the landscape of live events.
Within this programme, scholars will be given the knowledge and skills to allow them to create truly live events in real time, as 3D video (also known as video 3.0). This means that, with the aid of either a VR headset, smartphone, laptop, desktop or even augmented reality glasses, people could enjoy a much more immersive experience of, for example a music concert, from the comfort of their own home.
With content itself streamed into gaming engines such as Unity and Unreal, the potential now exists to create entirely new and engaging live experiences within augmented and virtual reality setting and redefine the parameters of live events.
Jason Beaumont, Access Creative College chief executive, said:
"We've seen examples, in recent years, of performances taking place within virtual settings, but these have all been essentially pre-recorded and pre-programmed. What we're talking about here is a revolution in the way we not only create live content within AR and VR, but the way that content is received by the public."
Condense believe that the ceiling for this kind of technology is truly limitless and that while performing artists are including virtual performances within tours, there are no technological limits to scaling up this proposition into major events such as entire festivals and even major sporting events.
James Tong, Condense's head of people, added:
"This kind of technology, and educational programmes like this, have the ability to open up the world of live events and culture to an even larger audience. Imagine the ability to attend something like Glastonbury or the World Cup without ever having to leave your home. Not to just watch a recording, but to be able to witness spectacular events and performances in real time, as if you were there.

"This really is a game-changing concept, its not about replacing live events with a virtual counterpart, far from it. In fact this is a means of making live events way more accessible and immersive and it gives event organisers and performers something new and different to think about when their planning tours and events."
The programme is open to anyone, regardless of their academic background, existing qualifications or experience in the tech industry. By attending this 12 week, intensive, and fully funded course, students will have the opportunity to harness this potential and be part of the bleeding edge of AR and VR technology.
Scholars will learn Digital Graphics; 3D modelling, photogrammetry and textures; Realtime VFX; Plugin integration, in game/ venue scaling and enhancing virtual worlds; Enriching virtual worlds; Interactions, spatial sound, player movement and networking basics.
Successful applicants will also receive a college accreditation and certificate, hands-on experience with the latest technologies and techniques, real world industry skills to support the next step in your career, high level of exposure to local employers, a potential career with Condense and £1500 bursary, dependent on learner performance.
Applications for the course are now open here.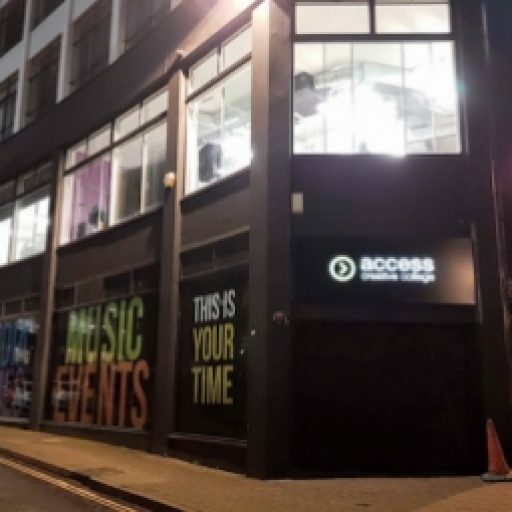 About Access Creative College
Now in its 26th academic year, Access Creative College (ACC) serves more than 2000 learners across 8 UK Centres.