JonesMillbank, Bristol-based video production company, is now a Certified B Corp.
They join a growing community who are leading a global movement that makes business a force for good.
And Bristol is gaining pace, with over 70 companies from Ecologi to Triodos Bank, Too Good To Go, Psychopomp and Sawday's inspiring change.
JonesMillbank have achieved a score of 94.7, but like all B Corps, certification is just the start of the journey.
"We're incredibly proud to be a Certified B Corp, which recognises our ethos and all the work we've done to date. But we're excited about how the certification will inspire us and our team to do more" said Russell Jones, Co-Founder at JonesMillbank.
"And there's a huge opportunity for improvement. With the opening of our new TV and film studio, Nine Tree Studios, we'll have more space and resources to support Bristol's community, from internships to pro-bono hire, creative industry support, and event hosting."
Nine Tree Studios will host this month's Purpose in Practice event, run by Assembly, featuring Adam Millbank, Co-Founder of JonesMillbank, as guest speaker.
Of the B Corp Certification, Adam said "We've always aspired to leave a positive lasting impression on everyone we encounter. It's been part of our culture throughout our journey. Being part of the B Corp community further amplifies this goal and will ensure the company will always balance its financial goals with true positive purpose".
JonesMillbank commenced their B Corp journey in November 2019, and part of their certification recognises their support for impactful businesses, including over 50 education institutions and numerous charities and public sector organisations.
For more information and to start your own B Corp journey, visit www.bcorporation.net.
***
JonesMillbank are a full-service video production company.
They work in-house with a talented team of multi-disciplined creatives, telling authentic stories for a range of clients such as University of Bristol, IDLES, NHS England, The Royal Mint and Battersea.
jonesmillbank.com
01173706372
[email protected]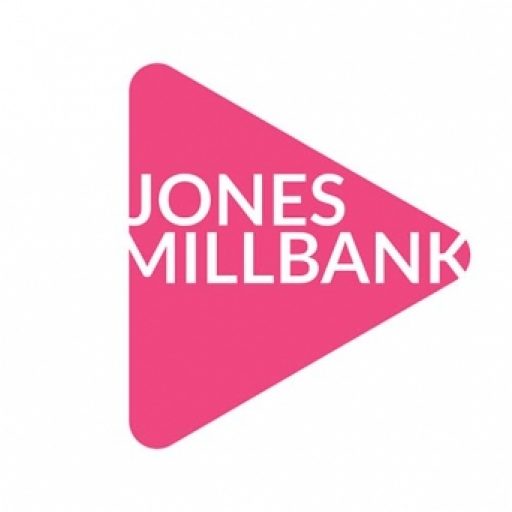 About JonesMillbank
We're a full-service video production company creating award-winning videos, TV commercials and animations. We work in-house with a talented team of multi-disciplined creatives, all the while telling authentic stories long before they were buzzwords.