JonesMillbank, Bristol-based video production company, worked with independent marketing communications agency Golley Slater to bring its campaign for Save a Life Cymru to fruition.
It comes as data reveals that every year in Wales more than 6,000 people will have a sudden cardiac arrest and around 80% of those will happen in the home. New data shows that almost one in four of us (24%) have witnessed someone collapse and possibly need bystander CPR and defibrillation intervention.
Yet, less than half of adults in Wales are confident in performing CPR: however, when people understand that on calling 999, the call taker will talk you through CPR and direct you to the nearest registered defibrillator, 73% of adults said that they would feel more confident to intervene.
Survival rates fall by 10% every minute without CPR or by using a defibrillator, can improve a person's chance of survival.
Golley Slater developed the campaign strategy and creative for Save a Life Cymru – Help Is Closer Than You Think – which aims to show that if you see a cardiac arrest, there is more support around you than you might realise and commissioned JonesMillbank to produce and create content across the campaign, including bilingual TV commercials, radio commercials and social adverts.
Supporting studio photography was also captured to roll the campaign out across digital, print and OOH.
"Working on the production of such a holistic campaign, let alone one for a good cause, was a fantastic opportunity and allowed us to add a huge amount of value and experience" said Russell Jones, Co-Founder at JonesMillbank.
"We already work with NHS England and a number of individual Trusts and we understand the importance of that value alongside impactful messaging".
Dave Warfield, Creative Copywriter at Golley Slater said "the team over at JonesMillbank built a fun, creative relationship with us from the off which made treatments of scripts and finding inventive solutions enjoyable and painless."
Lewis Clements, Senior Art Director at Golley Slater added "being so well organised on shoot days and accommodating in post-production kept the atmosphere upbeat throughout the process and made all the difference in bringing our ideas to life, exactly as we imagined them. Real patience, craft and willingness from start to finish."
Production was shot on-location in Wales at Little Man Coffee in Cardiff and Firebug Studios in Barry.
Save a Life Cymru is Wales' national organisation which aims to improve cardiac arrest survival rates in Wales. The Welsh Government-funded organisation promotes CPR and defibrillation within communities and encourages everyone in Wales to learn or to top up their CPR skills. 
Visit https://jonesmillbank.com/work/nhs/save-a-life-cymru to view the campaign and behind-the-scenes stills.
***
JonesMillbank are a passionate full-service video production company
They work in-house with a talented team of multi-disciplined creatives, all the while telling authentic stories long before it was cool for a range of clients such as University of Bristol, IDLES, NHS England, The Royal Mint and Battersea.
jonesmillbank.com
01173706372
[email protected]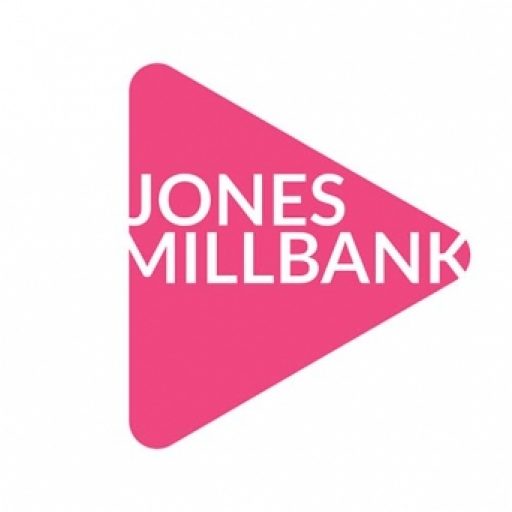 About JonesMillbank
We're a full-service video production company creating award-winning videos, TV commercials and animations. We work in-house with a talented team of multi-disciplined creatives, all the while telling authentic stories long before they were buzzwords.