JonesMillbank, Bristol-based video production company, marked their 10 year anniversary last week. Having collaborated together since 2008, Co-Founders Russell Jones and Adam Millbank founded JonesMillbank in February 2011 and have become a mainstay of Bristol's creative community.
"It goes without saying that the last year has certainly been the most interesting and challenging of the last 10. It's somewhat odd that we found ourselves forced into the freelance world following the financial crisis of 2008, and now 10 years after founding the company we're adapting to the next one" said Russell.
"It's been an amazing 10 years, and like most anniversaries it's gone both fast and slow; some elements of our work have changed dramatically whilst others have remained remarkably similar."
"That's particularly true of equipment vs content; we used to film on magnetic MiniDV tapes where you'd have to capture footage in real-time by playing the tape back like a VHS, and now we're shooting in 8K raw on 1TB solid state drives. And yet what's in front of the lens is still predominantly people and their stories".
"The last year has certainly been interesting, but way more successful than we ever thought it would be when the proverbial was hitting the fan and projects were getting postponed and cancelled left, right and centre back in March 2020."
"In fact September 2020 turned out to be our busiest month on record. We managed to adapt rapidly; we directed two music videos for IDLES, a new sector for us, our animation capabilities flourished, and we helped our clients continue communicating through virtual tours and live streams alongside 'traditional' video content."
JonesMillbank boast a broad range of cross-sector clients, with recent projects for The Royal Mint, University of Bristol, Universal Music, Toshiba, NHS, Bristol City Council and Battersea.
Adam added: "Graduating into a recession and then marking ten years in lockdown has bookended the last decade of working interestingly. Despite all the changes, the challenges, the highs and lows, what's been constant is the absolute love for what we do. Telling stories will always be the most interesting and engaging thing I can imagine doing and to have been able to do it with the friend I graduated with has been nothing short of a privilege."
"I think what's ensured that JonesMillbank has had such a solid foundation throughout the last decade is the fact that although both myself and Russell are quite different people we understand each other so well and can make joint decisions on what we do. Just like any good long term relationship!"
"We've always pushed ourselves to get the most value out of budgets and when I think back to the very first pieces we created the attitude was just the same. It wasn't easy back then to get a company to take a chance on two individuals with no real portfolio or experience so we can appreciate all the risks people took with us in the early days".
"We've traveled the world and met the most interesting people along the way and who knows what the next decade has in store. Seeing the team grow, the projects get more ambitious and the pure enjoyment that we all get from being creative every day is something I'm hugely grateful for."
On the 10-year anniversary, Russell said "we usually try to make the most of things like this, with previous Christmas parties seeing us spend a few days in Athens, Bucharest, Warsaw and Bruges. So we've decided to delay our party until the summer when we can celebrate and commemorate properly with the whole team and their families. Everyone was bored of Zoom a long time ago!"
***
JonesMillbank are a passionate full-service video production company
They work exclusively in-house with a talented team of multi-disciplined creatives, all the while telling authentic stories long before it was cool for a range of clients such as University of Bristol, Battersea, The Royal Mint and IDLES.
jonesmillbank.com
01173706372
[email protected]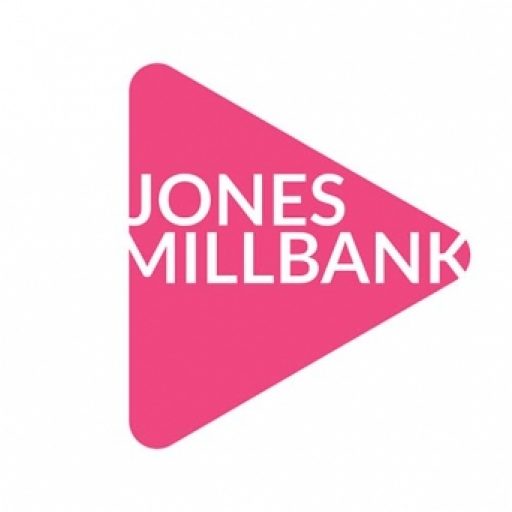 About JonesMillbank
We're a full-service video production company creating award-winning videos, TV commercials and animations. We work in-house with a talented team of multi-disciplined creatives, all the while telling authentic stories long before they were buzzwords.