Communication is a core part of any brand strategy, and of course that includes the cyber tech world. But when was the last time you made cyber tech communication investment a priority? Every business owner knows that investing in your business is absolutely critical. Without investing, whether financially or with time, you cannot expect to grow and find new success.
In most industries there is a priority order for investment, and in the world of cyber tech, the technology itself always comes first. This makes sense: without the technology, there would be no business and therefore nothing to pay the bills.
Cyber tech firms then typically look to invest in people and premises. Again, this makes sense. You need people who can craft, package, and sell the technology, and they've got to sit somewhere.
But this can lead to under-investment in one particular area: cyber tech communication. Marketing and branding are simply not given any time or financial focus. Sometimes this is because communication is not seen as important, sometimes because it's hard to measure and assign an ROI.
The bottom line is, cyber tech communication is not considered a business critical element.
But we disagree.
Through our extension work with cyber tech companies, we know the impact that successful and quality communication can make. Whether it's driving web traffic and positive press, or landing clients through clever content, making sure cyber tech communication is at the front of your agenda will make big changes for your business.
Why?
1. Your competitors will fall behind. 
If your competitors are ignoring the need for cyber tech communication and you start to communicate well and regularly, you will stand out and your competitors will fall behind. There's nothing more satisfying than winning contracts that you would have lost to a competitor, but the customer had heard of you. 
2. Your customers need to be educated.
In the cyber tech world, your solutions are groundbreaking. That is great for your product team, but not so great for your sales team. While the product team can pat themselves on the back for the incredible work they have done, your sales team now need to communicate clearly exactly what benefits you can bring to your potential customers, educating them on your technology and the impact you bring.
3. Branding is valued, financially.
When an investor or potential buyers of your business looks at you, they aren't just seeing the accounts, staff headcount, turnover, and assets. They are also looking at your brand value. That is a varied combination of your brand awareness, the respect and reputation your brand has, and how well you have been communicating it.
For all cyber tech communication needs to be a priority. Like any investment, you won't see overnight changes in your bottom line, but you will improve your purchasing cycle, your customers interactions, and your business value.
Is it time to start taking your communications seriously? Talk to us now!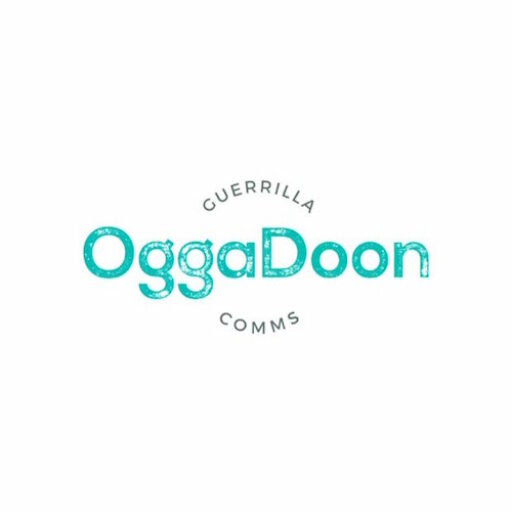 About OggaDoon
OggaDoon specialises in guerrilla communications and marketing to gain you reach.