Bristol-based Ignition awarded The Queen's Award for Enterprise in Sustainable Development
Ignition, a Bristol-based exhibitions, events and experiences company, has been awarded The Queen's Award for Enterprise in Sustainable Development in the new 2020 list, announced today. The Queen's Awards for Enterprise is an awards programme for British businesses and other organisations who excel at international trade, innovation or sustainable development and represents the highest official UK awards for British businesses. Ignition, founded by Claire Menzies in 2007, is a sustainable practice pioneer, thanks to its founder's commitment to doing business in a thoughtful, green and responsible way since inception – carving a unique path within an industry once known for excessive, waste-creating 'build and burn' attitudes.
'When it comes to sustainability, we've been doing it longer than our clients have been asking us to' Ignition CEO Sam Rowe commented, 'meaning we're very much ahead of the curve and can help our clients to move their own businesses forward sustainably too. This award, which recognises our long-term dedication to 'people, planet and profit', is both a huge honour for us and a great reflection of many years of hard work and dedication to sustainable targets by our team and board'.
About Ignition:
Ignition is part of creative business group Istoria Group Ltd and was established to provide design and project management services to the global exhibitions, events and experiences industries. The company – which also has a US-based office in Indianapolis – works across many sectors, from pharmaceutical, healthcare and beauty to aerospace, construction, engineering and manufacturing, as well as technology, education and FMCG businesses. Clients range from blue-chip multinationals to local South West start-ups and include Thales, Elvie, Invictus Games, Roche, Amazon, Eli Lilly and Company, The British Society of Rheumatology, Galderma, Pilatus Aircraft, Google, Mayborn Group, LafargeHolcim, Vital Baby, Expleo and University of Gloucestershire.
Ignition's achievements:
Ignition is one of four Bristol businesses honoured in the new award list – and one of only two in the Sustainable Development category – with 23 award-winners in total throughout the South West. Notably, sustainability is not Ignition's core business, but is instead an integrated part of its practice, process and ethics. The company has been continually profitable since it started, with a 65% growth in sales since 2014. Ignition holds a number of globally-recognised ISO standards, most notably as one of the first companies in the world to be certified with the ISO 20121 Sustainable Event Management standard – and the first within the exhibitions industry. Ignition is also certified with ISO 14001 – Environmental Management and ISO 9001 – Quality Management.
Ignition's founding principle is to put people and planet before profit. Part of this mission includes decreasing carbon emissions by 10% year on year. From 2018 to 2019, in a major achievement, the company's emissions were reduced by 25% – well above target levels. But this is only part of the company's suite of initiatives in sustainability:
Additional sustainability initiatives:
A key innovation by the company has been the design of Ignition's lightweight, modular exhibition kit, which can be re-purposed and reconfigured and is suitable for all venues, varying exhibit booth sizes and interchangeability between client sub-brands. Ignition's portfolio of sustainable kit supports 100% re-use. On average, a kit's life expectancy is ten years+, providing clients with an excellent return on investment
Ignition sources sustainable and environmentally-friendly products and holds an inventory of all reusable/adaptable components. At end of life, all kit is recycled in an environmentally-friendly way
Ignition is currently producing a 100% recycled material prototype kit, able to be re-purposed and reconfigured, with 100% re-use and life expectancy of six years
Ignition reduces emissions through synergies of shipping, by shipping exhibit builds together and by using local installation teams
Ignition is expanding its international office teams to reduce air travel from the UK and uses global warehouses store kit to reduce freight emissions
Ignition uses LEED (Leadership in Energy and Environmental Design) venues where possible and reviews whether events need to be face-to-face or if virtual meetings might meet objectives, eliminating carbon footprint
The company's annual management review plans ways to become more sustainable/continue to reduce emissions and the company encourages staff to attend brainstorming sessions to generate new ideas and ensure buy-in
The company demands high standards of sustainability from its suppliers and helps them achieve progress on this front
Ignition regularly passes on lessons in the form of speeches, workshops and media articles to others in its industry to help communicate and instil best practice
As part of the company's charitable programmes and carbon off-setting, Ignition sponsors children in Kenya, through 3 years of schooling via the Lewa Education Programme, giving access to quality teaching and facilities and enabling greater economic opportunities. The programme's conservation education influences behaviour, changes attitudes and helps create a new generation of environmental ambassadors
Ignition dedicates time to local charities also, setting annual targets of £2,000 for an employee-nominated charity. One paid day out of office per employee is offered in order to engage with a charity of their choosing.
'As a company working internationally, this award will bring us great prestige and open new doors' Sam Rowe concluded. 'Of course, it arrives with us at a testing period for our whole industry because of Coronavirus, but, given that we started the company just before the 2008 financial crisis, we learnt to be resilient early on! Taking a long-term view has always been part of our formula and will continue to be the case'.
Previous awards for people management, sustainability – and creativity:
MM&M AWARDS 2019
WINNER – Best Places to Work, Small Agency
EN ELITE AWARDS 2019
Winner, Best Employer
WORLD EXHIBITION STAND AWARDS 2019
Gold Winner, Best Stand at a Healthcare Event
BRISTOL LIFE AWARDS 2019
Winner, Creative Category
EN ELITE AWARDS 2018
Winner, Best Eco Supplier
EN ELITE AWARDS 2018
Winner, Best Employer
GREAT PLACE TO WORK AWARDS 2018
Winner, UK's Best Workplaces
For further information on Ignition or to request an interview with Sam Rowe, please contact Caroline Collett of Caroline Collett PR Ltd on T: + 44 (0)1297 444179 M: + 44 (0)7801 270598 E: [email protected]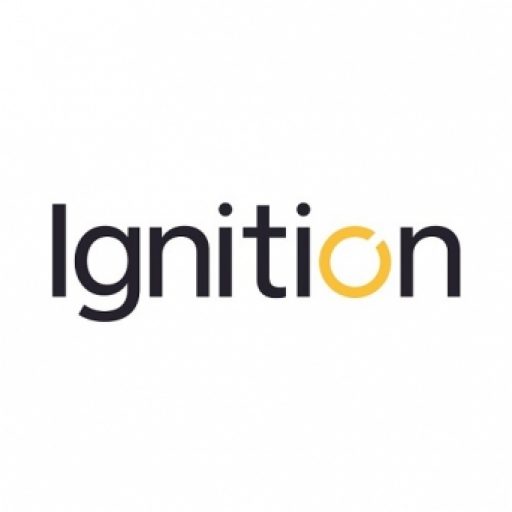 About Ignition
Ignition is a strategic and creative agency specialising in the design, management and delivery of exhibitions, events and experiences. We're proud to be a certified B Corp and women-owned.