HubSpot customer Indicia Worldwide has seen a huge uplift in website conversions after teaming up with Noisy Little Monkey to design and build their new website.
"Since our new website went live in HubSpot, we have seen a significant rise in the number of visits to the website and also leads coming to us through the website." 
~ Alan Thorpe, EMEA Marketing Director at Indicia Worldwide
Many businesses in the marketing sector have suffered in the COVID crisis but Indicia Worldwide's new website has bucked the trend by converting more website visitors into leads at a time when uncovering new opportunities is essential in the business service sector.
200% more website sessions
An imminent rebrand for the global communications agency meant that deadlines were tight but a novel approach proved fruitful. Rather than simply migrate the existing website from WordPress to HubSpot, Noisy Little Monkey spotted the opportunity to reimagine the site and focus it on the Inbound buyer journey.
This required a redesign and rebuild more substantial than the original client requirement but delivered a huge return on investment, initially in the form of a spike in, and then sustained growth in: incoming enquiries, webinar signups, newsletter sign ups, and so on.
2 become 1
The biggest challenge was merging two established domains onto one, preserving the user journey and existing search engine rankings. Indicia Worldwide also faced several other typical website problems:
Their service pages weren't getting enough visitors
The blog didn't attract visitors
The website generated few meaningful leads
The team set to work on a series of audits and workshops to help lay the foundations of what a best-in-class web build would look like for Indicia Worldwide.
Inbound Methodology + Tech SEO = Business Growth
Workshops about buyer personas and the buyer journey combined with Noisy Little Monkey's legendary SEO skills meant that the site's architecture, content and UX were built around the perfect combination of buyer journey and SEO ranking factors.
In addition to the persona workshops, the team ran an audit which researched the client's competitors, how their content performed on search and social media, and the effectiveness of their on-site buyer journeys. Armed with information about what made their customers tick, our team were able to bed this information into the briefs for the new web design and contextualise the customer journey for Indicia Worldwide's highest value personas.
Design on a deadline
Indicia Worldwide had a tight turn around for the web build. To ensure we were meeting the client's strict deadlines, our team launched the new site in phases. Within 10 weeks, the team had:
Completed a HubSpot Platform audit and Competitor audit
Hosted Persona workshop and do
Created a 301/302 redirect plan to seamlessly integrate the two old domains onto onew new domain
Optimised the site structure and page layouts based on persona intent
Designed key landing and website pages informed by Inbound best practice
Implemented smart content to show region specific messaging for EMEA, APAC, NAM
Consulted on content and content offer workflows
Put together a six month SEO-led content strategy for Indicia Worldwide's marketing team
Ran SEO and CRO training sessions for their marketing and sales teams
Project managing a web build for a global marketing agency which was in the middle of a rebrand required regular client catch-ups. To keep us on track and ensure we were meeting key milestones, our team set-up:
Daily calls with the Indicia Worldwide project manager
Weekly stand ups with their project team and ours
Proper tracking in HubSpot so success could be measured
These meetings helped us address the inevitable bumps in the road and when needed, we would go in and run additional workshops with their senior team to reiterate the value of the inbound approach and keep us all on track.
1250%
The website redesign and migration project for Indicia Worldwide was more than just a vanity project; with our help they transformed their website into a lead generation machine.
In a six month YoY comparison, Indicia Worldwide saw a 200% growth in web traffic and a 1250% increase in new leads via the website.
Speak to Noisy Little Monkey about how we can turn your website into a lead generation machine https://www.noisylittlemonkey.com/contact/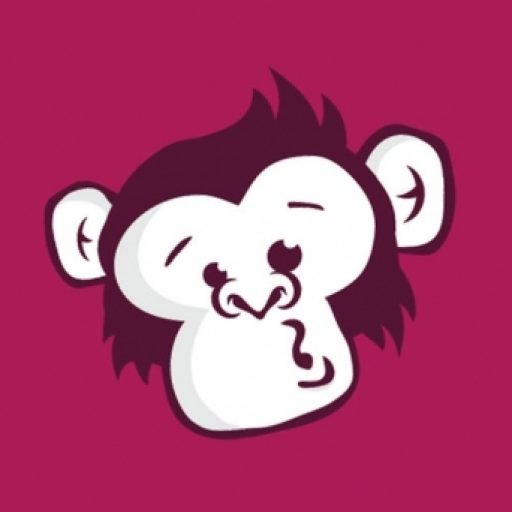 About Noisy Little Monkey
Noisy Little Monkey is the digital marketing agency focused on HubSpot. We use inbound marketing and automation to deliver the kind of results your boss will want to give you a payrise for.