Please note: Since publication this crowdfund has closed. £988,776 was raised in 28 days with Yuup reaching 131% of its desired fundraising target.
Yuup, the Bristol-based online local experiences marketplace, has been offering the city's creative community a platform to generate income through hosting experiences since it was founded in September 2020.
In just a year company has grown from supporting just under 40 experience hosts to now being a community with over 270 people and small businesses and 500+ experiences to enjoy throughout Bristol city.
On Yuup's platform you will find anything from unicycle lessons to rum tasting, wild winter swimming to hot air balloon rides, and pottery making to fresh pasta making masterclasses. Each one of these unique experiences is hosted by a local person that can't wait to share their skills and passion with new people.
The platform has seen side-hustlers and hobbyists turn their favourite thing to do into a business and their main source of income. In the past year, Yuup has generated over £450k of income for local people and small independent creative businesses in the Bristol and Bath region. 
Maria Fernandez, from Healing Weeds, hosts foraging workshops in Bristol. Her experiences teach guests how to identify seasonal wild produce and how to make balms, medicines, cordials, and elixirs from the foraged harvest. Using Yuup, Maria was able to change her career in order to properly pursue the thing she loves. She said:
"Yuup helped me turn my hobby into a business and Healing Weeds is now my main source of income."
A positive impact for creative sectors and small independent businesses
Since launching in the middle of a pandemic, Yuup has been used by Bristol creatives to help their income streams and businesses bounce back from lockdown and the effects of the pandemic. 
The drop in economic activity within the UK in response to the pandemic impacted SMEs and the self-employed significantly in comparison to their larger business counterparts. 
Local businesses were forced to adapt in order to survive. For indie businesses that could facilitate experiences, Yuup provided a platform that allowed alternative revenue streams to the local businesses that were struggling to achieve their pre-pandemic footfall. 
Alice from Trylla shop on North Street joined Yuup early on in order to use the platform as a kickstart to her business' post-pandemic recovery. Her pottery making experiences have been so popular that Alice has since hired new staff to help support the demand for her pottery classes on Yuup.
Yuup's positive social impact extends to platform support, marketing, and a ticketing system for charity events and fundraisers. Yuup's recent collaboration with Belly Laughs comedy festival 2022 raised over 22k for charity and generated over 10k of revenue for local restaurants and bars. The company have also recently supported grassroots charities such as MAZI Project and KASK's Ukraine Fundraiser.
Four ways to join Yuup's growing community
At the start of February 2022, Yuup announced that the business will be opening up investment to the public to allow for the company's scaling up operations this year. There are a number of ways that you can join the Yuup community. As an investor, as a Yuup host, by introducing a Yuup host, or as a customer. 
How to join the Yuup community as an investor: Yuup's crowdfund is open until March 31st, and the funds raised will go towards reaching hundreds more potential experience hosts in Bristol and Bath, generating income and jobs for locals and the communities that need it most. 
Yuup will also be launching in its second city this summer, connecting creatives, makers and dreamers from another UK city to the Yuup community. 
You can join the crowdfund from as little as £20. You will own a part of Yuup and participate in the financial rewards of share ownership. Your investment will support local independent businesses whilst helping even more people to discover incredible things to do in their local area. Visit the Yuup crowdfund webpage to watch the investment film and find out more here: https://invest.yuup.co/
How to join Yuup as an experience host: If you are a creative or passionate local person, you could turn that love of something into an experience for others to enjoy. Yuup helps people create, promote, and host experiences. 
It's free to join the platform, and you get simple tools, a host portal, and marketing support and investment. A small commission is taken from each sold experience, so Yuup only makes money when you make money. 
The scope for experiences is almost boundless. From food and drink tours to cooking classes, craft workshops to cinema nights, outdoor adventures to indoor wellbeing sessions. If you love it, why not share the experience? Get in touch with the Yuup team about your future experience here: https://www.yuup.co/pages/join
How to introduce an experience host: Do you know a wicked weaver? A crowd-pleasing cook? A passionate painter? A cool climber? Refer your friend to the Yuup team and help them turn their passion into a business. Refer an experience host here: https://www.yuup.co/host_referrals/new
How to join the Yuup community as a customer: Just browse yuup.co and pick something that you would love to do! Alternatively, you can also buy experiences as gifts, purchase gift cards, or use Yuup's experiences in your employee rewards scheme.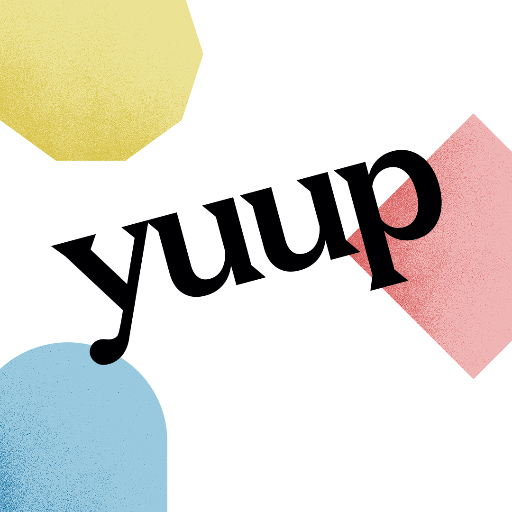 About Yuup
Yuup is a marketplace for local experiences based in Bristol. We help curious customers discover unique and brilliant experiences in Bristol, Bath and Birmingham. Buy or gift exciting local experiences, or become a Yuup host and share your passion at yuup...