Clubhouse is the social media network that's taking the world by storm. Despite only launching in April last year, the app had 8.5m downloads at the end of February 2021 and users including the likes of Elon Musk (@elonmusk) and Mark Zuckerberg (@zuck23).
Drew Benvie (@drewbenvie), social media expert and founder of Battenhall, joined a Bristol Creative Industries event to share tips on how entrepreneurs, marketers and other creatives can use the app to grow their profile. 
Here's a summary of his advice. 
Why is Clubhouse causing a stir?
With 8.5m downloads compared to Facebook's 2.8bn active users, Clubhouse "is teeny weeny as a social network", Drew says, but due to the high profile nature of its users "it's really starting to turn heads".
Drew believes Clubhouse sits in a space between social networks such as Twitter, Facebook and Tik Tok and audio/video platforms like YouTube, Spotify and BBC Sounds. "At first I thought this is going to change social media," he says, "people are going to start listening to things instead of writing or reading, but actually the data suggests it's increasing use of other social media, and it's also not really cannibalising mainstream audio or video. It's kind of complementing that too."
Drew says what excites him about Clubhouse is that "anyone can rock up, it's really them and it's unscripted". That includes high profile people. Drew was hosting a room (we explain what that is below) about social media and Damian Collins MP (@damiancollinsmp), the former chair of the Parliamentary committee that grills big social network bosses, showed up to listen and then asked to speak. The next day he joined again. 
How to get started on Clubhouse
Clubhouse is an app on which users host, listen to and participate in audio groups, known as rooms, where typically one or more moderators host live discussions. 
Clubhouse is currently only available on iPhones and iPads. You also need an invite to get access. Speak to someone you know who's on Clubhouse and ask them for one.
Once you're in, set up a bio. You can add whatever you like including links to your Twitter and Instagram accounts. You can follow people on Clubhouse but there's no messaging functionality within the app. 
In terms of what username to pick, Drew recommends your real name as Clubhouse is all about real people having conversations. 
The Clubhouse algorithm is still "a bit ropey", Drew says, so to find interesting people to follow select topics that you're interested in and look for interesting people talking about those topics.
Clubhouse connects with your phone address book so it will show you your contacts already using the app. 
When you follow someone, click on the alarm bell icon in their profile and you can select to be notified always, sometimes or never when they speak on the app. 
Joining and starting a Clubhouse room
Rooms (sometimes known as events – see below) are where the conversations take place. All rooms are live and they are not recorded so you can't replay them (although lots of people are secretly recording rooms and uploading videos to YouTube such as this one with Facebook founder Mark Zuckerberg). At this point in Drew's talk, an attendee said she was in a room with Brad Pitt!
To get used to the app, join rooms that look interesting to you. A room has three tiers; a stage with the people speaking (some of whom are moderators), people being followed by the speakers and everyone else.  
Everyone not on the stage is muted and you can't speak. If you want to speak, you can raise your hand and a moderator can invite you to the stage. Moderators can also remove people from the stage or from the room completely. 
It can be nervewracking to speak for the first time but hang out in rooms that appeal to you and when you're ready and have something to say, raise your hand and speak succinctly.
Your followers can 'ping' you to join a room. Exit a room with the 'leave quietly' button. 
Rooms can be:
Open: anyone can join
Closed: a room to which you can invite specific people for a private conversation
Social: a room with a group of specific people who can add other people
The app will show you rooms based on who you follow and the topics you've selected. 
If you click 'start a room' and select the type, it will go live instantly. 
If you want to schedule a room for the future, Clubhouse describes that as an 'event'. Create one by clicking on the calendar icon at the top of the app. 
Joining and starting a club
Clubs are anchors for your activity on Clubhouse. They are like what Facebook business pages are to your personal profile. It allows people to follow a theme. There are thousands of clubs covering all sorts of topics including social media, artificial intelligence, movies, public speaking, comedy and start-ups. Within a club, individual rooms are created to have live conversations. When a room goes live, you'll be notified. 
When you get on the app, click the magnifying glass icon top left and you'll see lots of clubs to follow.
To set up your own club, click on your profile image at the top right of the app and then the + next to the icons of clubs that you are a member of. 
Growing your brand and profile on Clubhouse
When starting a room or a club, Drew recommends planning with other people to maximise exposure. When someone is co-hosting with you, make them moderators. 
Listen to rooms to pick up best practice moderator skills such as introducing the show/room/event (they are called all those things!), welcoming people to the stage and keeping the conversation flowing. 
To build momentum, it's a good idea to host a room at the same time every day, week or month. 
Drew says speaking in a room tends to grow your following by around 10% of the room's total participants. You're also likely to pick up followers on other social networks if you've included links in your bio. 
You can't send someone a link to your profile on Clubhouse but you can send them a link to an event you've planned. 
People are also using other social networks to promote events such as this Twitter account for The Good Time Show, which is part of Good Time, one of the most high profile clubs on Clubhouse. An event with Elon Musk in that club broke the app!
Building safety into your network
In Clubhouse, you're talking to strangers and you're listening to strange conversations. There have been reports of trolling and harassment so Drew advises being safe by not allowing random people to speak in your rooms or letting them be moderators.  
Build your brand audio strategy 
Other social networks are already taking on Clubhouse. Twitter Spaces is live and Facebook is rumoured to be building an audio product.  
"A wider brand audio strategy on audio is something I would absolutely recommend you start considering if you think Clubhouse is interesting for you," Drew says.
Think about why your audience would want to engage using audio and harness influencers across Clubhouse. 
Clubs and people to follow on Clubhouse
Drew Benvie runs 'Trending' which has a room discussing the latest social media trends every Tuesday and Thursday at 11am GMT.
He also recommends '9am in London' created by Abraxas Higgins (@abraxas), one of the most followed UK Clubhouse users. His club hosts a daily "no agenda" room at 9am GMT. 
You can follow Drew on Clubhouse at @drewbenvie and members of the Bristol Creative Industries team, Alli Nicholas, Dan Martin and Chris Thurling, at @allinicholas, @dan_martin and @christhurling. 
If you're a Bristol Creative Industries member who's on Clubhouse, let us know by following us or sending us a tweet.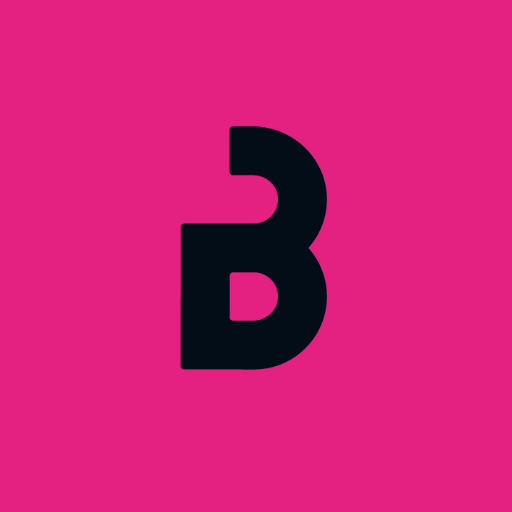 About Bristol Creative Industries
Bristol Creative Industries is the membership network that supports the region's creative sector to learn, grow and connect, driven by the common belief that we can achieve more collectively than alone.