We've been talking a lot about Google Analytics 4 (GA4) lately as we're about to see Google's familiar Universal Analytics sunsetted. To quickly recap though, GA4 is the latest version of Google's popular website analytics platform and a core SEO tool for any organisation looking to track the performance of their website and gain essential insights on what they're doing right, what they could be doing better, and what they should be fixing.
One of the most significant updates in GA4 is how actions taken on a website are tracked. If you want to improve how your website is doing, you're gonna want to know how to track these actions, which we call 'conversions', in GA4.
What exactly constitutes a conversion though?
What are conversions in GA4?
Broadly speaking, a conversion in the lexicon of Analytics is any action taken by a user you can track. It could be anything like making a purchase, sending an inquiry, or downloading an app.
For anyone who has used Universal Analytics (UA), which is the previous version of Google Analytics, this is a big change from simply setting up Goals to track.
Goals in UA were limited to specific user actions, and you could only set up a maximum of 20 goals per property before having to create a new view for that property or edit an existing goal.
In GA4, any user action can be considered an event, and any event that you think is worth tracking can be labelled as a conversion. There's also no limit to how many events you can label as conversions.
You can also label multiple events as one conversion, which was not possible with UA.
For example, a string of actions like a user coming to a landing page on your site from an email blast who then plays a video on that page can all be labelled as one conversion.
Why is it important to track conversions in GA4?
Conversion tracking in GA4 provides value in three key ways:
You can be much more specific with attributing credit to certain conversions for how much they contribute to a user's conversion path. Through GA4's data visualisation and data tables, you can easily see which channels help with conversions and what paths users take to get to a conversion.
Tracking conversions make it much clearer which of them matter and to what degree they matter. You can then focus on what works, and also use that data in tandem with your Google Ads campaign for better bidding.
Conversely, you can use conversion data to then target an audience of unconverted users with more optimised remarketing campaigns. You don't have to give up on primed leads just because they didn't immediately convert.
Setting up conversion tracking in GA4
Ok, so let's get into it. There are three ways you can set up conversion tracking in GA4, and we'll go over each one step by step.
Use a tracked event
GA4 comes with preset events that are automatically tracked. These include simple user actions such as clicks, page views, and downloads. You can choose which ones that you want to track as conversions.
Click on the cog icon on the bottom left of the screen to get to the Admin page. On the second column, click on Events.
If you already set up GA4 for your site, you should see a list of events GA4 is already tracking without you having done anything such as 'click', 'page_view', and 'file_download'.
If there is anything on that list you consider a conversion, click on the corresponding toggle on the right under the mark as conversion column.
Click Reports on the left menu, then Engagement, and then Conversions. You should then see a report tracking all the events that you've labelled as conversions.
This method works for just tracking the most basic actions, but you won't necessarily be able to pinpoint which conversions matter the most.
Create a new event from an existing event.
The flexibility of GA4's conversion tracking capabilities are much more apparent when creating new events from the pre-configured options.
Click on the cog icon on the bottom left of the screen to get to the Admin page. On the second column, click on Events.
Click Create Event and then Create.
In the Custom event name box, you can choose from a drop down list of pre-configured events such as 'login', 'sign_up', and 'video_play'. Choose the one that you want to track.
You can then set the conditions to match the event you want to track with the Parameter, Operator, and Value boxes. You can add multiple conditions for a custom event to narrow it down for a highly specific set of actions.
Once you're all done setting up the event, click Create.
Click on Conversions, then New conversion event, and type in the exact name of the event you just created. Finally, click Save.
Use Google Tag Manager
Google Tag Manager is a great companion tool to use with GA4's dynamic conversion tracking feature.
In Google Tag Manager, click on Triggers and create a new trigger. For this guide, create a generic form submission trigger.
Go to preview mode then to your website and complete a form. Google Tag Manager should register the event. Write down the Form ID. You can also find the form ID by right clicking 'Inspect' the form on the website and look for the form ID in the inspection window, or by logging into your CMS and finding it there.
Click on Tags and create a new tag with a name that's relevant to what you want to track.
Go to Tag Configuration then click on Google Analytics: GA4 Event. Under Event Name, type in form_submission. You can also set Event Parameters to show the certain actions you want to be displayed in Google Analytics when the event is triggered. Under the Advanced Settings drop down, set Tag firing options to Once per event.
The Analytics Configuration tag will also need to be assigned. See the SS. Either it will need to be entered manually or if a tag has been created, the tag will need to be assigned.
For the Trigger Type, select Form Submission, and for This trigger fires on, select Some Forms.
To fire this trigger on our form, set the trigger to only fire when the Form ID Equals your website's form ID from earlier.
Go to preview mode again to test if the tag works by filling out a form. Your submission should then be shown in Google Tag Manager if it works. Go back to Tags and click Submit.
Finally, go back to GA4 where you should see the event you created in All Events. Mark it as a conversion. It may take up to 24 hours for it to appear in All Events, so just be patient.
Working with GA4 Experts
There is a ton of valuable data on all the actions your audience are taking when they get to your website and this information is hugely important. And yet a huge number of businesses have still to set up GA4 and risk all this data disappearing after June.
Setting up Google Analytics 4 isn't always straightforward so if you're still having issues after reading this guide, then it might be time to get in touch with the experts.
At Superb, our SEO team are GA4 experts, with a lot of experience migrating our clients and their goals and conversion tracking into this new world. We have the knowledge to not only ensure consistency in your website analytics but also in leveraging so much of the exciting new functionality available in Google Analytics 4 to create even more insights and business intelligence for your business.
Book a call today and I can walk you through our process.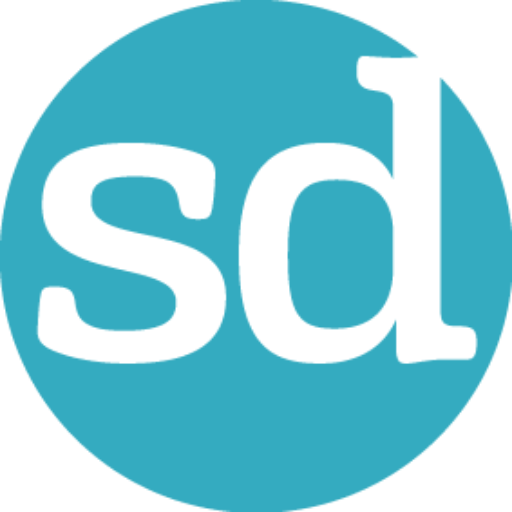 About Superb Digital
Superb Digital is an Bristol based SEO agency, we help businesses who manufacture and sell products online grow their revenue through a mix of data-led SEO, PPC, copywriting and digital PR strategies, utilising the most up to date tools and analytical tec...