eCommerce sales in the UK have continued to rise over the years, growing from a market value of £513.5 billion in 2014 to £693 billion in 2019. The pandemic forcing more Britons to stay home has massively accelerated this growth, pushing retail eCommerce sales past 30% of total retail sales in 2020.
In the uncertain world that we all live in today, to say that promoting your online store is important would be an understatement. Capturing the attention of a digital audience, however, requires digital marketing know-how, and when it comes to getting a foothold in the search engine results pages (SERPs) there really are only two main marketing channels to explore: organic SEO and paid search or pay-per-click (PPC).
In this mini-guide, we'll briefly explore the main tools at your disposal to help push your eCommerce sales and grow your brand online.
What is eCommerce SEO?
eCommerce SEO is the practice of improving the search rankings of your online store for a whole host of related search terms so that potential customers are more likely to find you whenever they use a search engine to look for relevant products. It includes tactics such as creating intuitive, navigable site architecture and using well-researched keywords in product and product category pages, as well as creating a whole host of informative supplementary content and guides to really demonstrate your industry expertise.
Whether it's your home page or any of your product pages, all have a better chance of ranking high in the SERPs of search engines like Google if you apply eCommerce SEO. 
eCommerce SEO is vital for any business with an online store, as it drives organic search traffic and is an investment in building a brand's digital presence.
Google Ads
Google Ads is Google's advertising platform which allows you to display advertisements on their platforms, including Google Search Network. You have to pay Google for every action users take such as clicking on your ad (hence pay-per-click), but only then and not before.
As with eCommerce SEO, your online store will benefit from Google Ads by appearing high on the SERPs, specifically in Google Search, with increased site traffic and potentially improved conversions and sales. The key difference is that paid ads are shown before organic search results, so they can get more immediate attention from people who use Google Search.
You get what you pay for with Google Ads, and you have to keep investing money into it if you want your ads to stay up. In this way, the ROI is very transient as it's entirely dependent on you maintaining your click budget (unlike organic SEO where the investment takes longer to materialise but will give you longer-lasting results). 
Google Shopping
Google Shopping shows ads of products for sale on various Google channels, including Google Search, from online stores that take advantage of the service. People who click on a Google Shopping ad are directed to the product page of the seller's online store where they can complete the purchase.
Convenience is one of Google Shopping's major benefits, as you only have to submit product info and a picture for your ad. Google will take what you've provided and show your ad to the most relevant audience. 
A Google Shopping ad shows the product's price and aggregate user rating for products with reviews. Such info is useful for qualifying leads, as those who click on Google Shopping ads already have set expectations and are more willing to make purchases.
Google Shopping falls under Google Ads, so it's PPC that you also have to budget for to keep your Shopping ads running. 
Implementation
SEO and PPC are good on their own, but when they are both done together, the results can be outstanding. 
You can use Google Ads to test out keywords that you're thinking of targeting for your eCommerce SEO efforts. Paid ads can quickly drive significant traffic to your site, which you can then check if that same traffic results in conversions for the keywords you targeted. Depending on the results, you can choose to use those keywords for your SEO or not.
Conversely, you can use the data from your eCommerce SEO keyword research to bolster your PPC campaigns by targeting keywords that you already know perform well. 
There are other ways to synergise SEO and PPC, but the core principle when using both is to use the data gathered from one method to inform and optimise the strategies for the other.
Measuring Results
For eCommerce SEO, the top three metrics to consider are the following:
Revenue

— Without a doubt the most important indicator of your campaign's success. With the very nature of eCommerce being all about people finding your products online unless you are simultaneously investing in other online marketing channels, it's highly likely that growth in revenue will be a direct result of good SEO. All eCommerce platforms will give you sales and revenue data, linking your store to Google Analytics will give you an extra dimension including which traffic sources are the most profitable.

Traffic

— An important indicator but an increase in traffic does not necessarily mean an increase in revenue, as visitors to your site could just as easily leave without purchasing. If you see an increase in traffic but without the corresponding increase in revenue, then it's likely you will need to look at conversion rate optimisation. 

Rankings

— Ranking well in the SERPs is a hugely important indicator of success, but without clicks, there will be no traffic and without traffic, you won't see an increase in revenue. This is why SEO isn't all about improved rankings, as you need a decent click-through rate to start really pushing up your traffic and your revenue.
All of these are available in Google Search Console.
Meanwhile, PPC campaigns measure:
Click-through rate (CTR)

— High CTR means your ads are well-designed and they are targeting the right keywords. 

Cost per acquisition (CPA)

— You want to know how much it costs for your ad to get new customers and if it's meeting your cost target. 

Conversion rate

— How many visitors to your eCommerce site are resulting in conversions? 
Google Analytics lets you track all these metrics for your Google Ads campaigns.
Outreach and Link Building
Apart from on-site SEO and PPC campaigns, online businesses can also greatly benefit from being connected to a network of blogs and influencers within their industries. 
There is the broad benefit of building awareness for your brand when other websites and thought leaders mention your company on their platforms. It also has a more specific and material benefit of getting links back to your eCommerce store, which is important to improve your ranking.
You can start by researching blogs and influencers that cover the kind of products you sell and talk to your target audience. Build a rapport with them by commenting on their posts and interacting with their social media accounts genuinely. 
Over time and with an established professional relationship, you can then ask to contribute to their websites with a guest post and get a link back to your online store in return. 
Case Study: Bitcade
Bitcade is a Bristol-based retro arcade machine manufacturer that was lagging behind its competitors in online search before Superb Digital implemented PPC and SEO campaigns.
Superb Digital, an SEO agency in Bristol, started with a Google Ads campaign, putting up both text and shopping ads. Sales shot up by 181% at the end of the first month and another 30% after two more months with further improvements to the campaign such as reducing their CPA.
With the initial sales boost and confidence in their digital marketing, Bitcade greenlit a full eCommerce SEO campaign. 
We implemented on-site optimisation based on thorough competitor and keyword research, created a blog with rich, insightful content, building links with lifestyle and gaming bloggers, and overhauled the site design to make it more visually appealing and easier to use.
There were consistent increases in rankings and revenue for the first six months. This groundwork prepared Bitcade for the rise of digital purchases during the pandemic, resulting in a massive 297% increase in leads and a 370% upturn in revenue 12 months into the campaign. Suffice to say, Bitcade's founder, Jack England, has been over the moon about the results and is continuing to invest in his digital marketing with us.
If you're hitting a brick wall with your search rankings or have seen a recent drop then it could be time you engage with a reputable and trusted SEO agency. At Superb Digital we can help with your organic SEO and PPC campaigns, as well as other elements of your digital strategy.
Get in touch with us today and we'll be more than happy to look into your online store (or any type of website for that matter) and put together a no-strings-attached quote.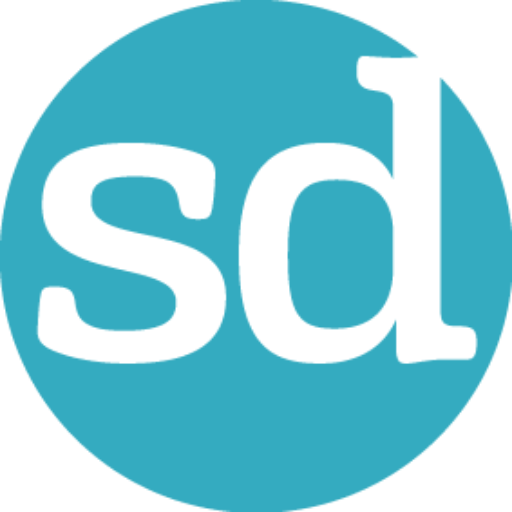 About Superb Digital
Superb Digital is an Bristol based SEO agency, we help businesses who manufacture and sell products online grow their revenue through a mix of data-led SEO, PPC, copywriting and digital PR strategies, utilising the most up to date tools and analytical tec...