Regardless of the size of your business, it is always good practice to reaffirm your business priorities around retention and acquisition. Marketing activities must all be aligned, with everyone towards the same goal.
Here's what you need to ask yourself: Where are you now? Where do you want to be? What is success? Metrics can be set for different functions and operational parts of a business, but how is it done in PR? What PR value is it bringing to the business?
What PR metrics do you analyse and why?
Coverage Tracking, reach and domain authority 
If you have already been generating PR you can start by looking at the number of 'copy based' press hits that you have and apply metrics such as readership, reach and domain authority.  A very important part of this is to include video and audio coverage, live or on demand from events or social (Don't forget the user generated stuff).   This can be split further by local, national and even global coverage depending on where your target markets are physically or digitally located.
Types of publications and coverage
The great thing about any coverage is that it is somebody else is saying something about your business. It is more credible than a corporate headed press release or brochure.  This can be segmented into business, syndicated, specialist, consumer, nationals, trade, industry newsletters, association blogs. And remember, the big publications, the journalists also follow smaller publications to find news hooks.
Seasonality – The right place at the right time
Over time you may notice seasonal patterns, where journalists want to write about different topics relating to your business around tradeshows, industry announcements, national world days, back to school.  You can start to think about journalists' planning cycles? When do they need the information? This intelligence can help define your PR plan, timely campaigns and press outreach by helping you share your news hooks and information with the right person at the right time. It also gives you data to set a strategic, planned approach to the seasonal news calendar as well as know a good starting point to reach out to the right people for reactive, topical news.
Competitive PR analysis and what is it?
A competitive PR analysis is where you take your audit to the next level by accessing the strengths, weaknesses and strategies of your competitors' PR activities against your own metrics. You will see areas where you may need to up your promotional game (their strengths) or push for opportunities in sectors where your competitor is absent. This then maps out areas where you may need to redefine your messaging or build better relationships with the press, event organisers or association partnerships in order to gain a competitive advantage, offering more intelligence to the plan.
So, once you know where you are and where you want to be, it is possible to set the plan into action, continue monitoring and share the ROI/value PR is bringing towards the business.
If you would like help in doing a PR audit or a competitor analysis for your business then please get in touch with OggaDoon.
You may also be interested in ' The Ultimate Formula for Writing the Perfect Press Release' which includes a handy press release template.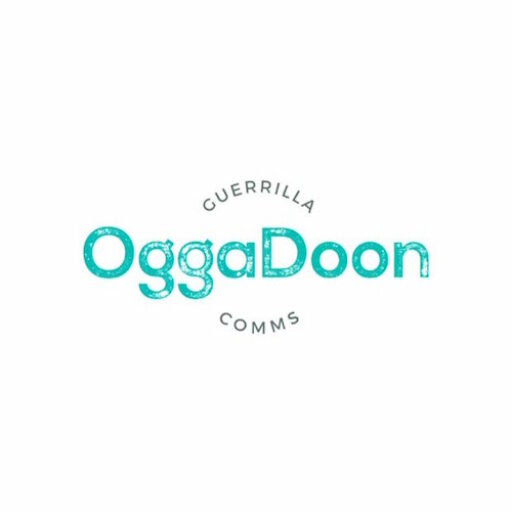 About OggaDoon
OggaDoon specialises in guerrilla communications and marketing to gain you reach.