As Generation Z (aka Gen Z) talent becomes an increasingly important part of future-proofing your business, so does the conversation around how and where to find them.
At a recent BCI keynote event, Mae Yip and Sam Hornsby, co-founders of career guidance platform ERIC, shared strategies for attracting and recruiting Gen Z employees. Dan Martin summarises their brilliant advice.
What is Gen Z?
Gen Z is the generation of people who were born between 1997 and 2012.
Having grown up with digital technologies, they are the internet and smartphone generation. They will make up 27% of the workforce by 2025.
Find out who Gen Z are
The first step to attracting Gen Z talent is doing your research on who they are.
Sam shared some stats:
18% have started a business
they spend an average five hours a week accessing career related cotent
only 4% of Gen Z use LinkedIn
"You will never be able to attract young people if you have no idea what they're thinking," Sam said. "You need to deep dive into understanding this generation because your Gen Z strategy will be dictated by how well you know them."
To help with your research, ERIC has a resources hub with stats and studies about Gen Z.
Invest in employer branding
If you ask a 16-year-old what would be their dream employer, they are likely to name companies such as Netflix, Apple, Google and TikTok. "They are aware these brands exist from a very young age through advertising," Sam said. "They end up becoming superfans who would give their right arm to work for them. That is the kind of employee spirit we're all looking for."
You may not be a massive consumer brand that directly appeals to young people but you can still attract their interest by harnessing similar creative messaging.
"Employer branding is showing young people that working for your company is an aspiration and a desirable thing to do," Sam advised. "You need to communicate that your jobs aren't just jobs, they are lifestyle choices."
One brand that does this very well is Heineken. It has created a careers website with humorous videos of employees that communicate the personality of the business. Here's an example:
Among your greatest assets for recruiting young people are your existing Gen Z employees. "Get your Gen Z staff to create recruitment content and share it on social media for engagement from other Gen Z people," Sam said.
There's more advice on employer branding on the ERIC website.
Don't just go for grads
Sam argued that businesses shouldn't just focus their recruitment on university graduates.
"Gen Z are active learners regardless of whether or not they went to university," she said.
"Their natural instinct is to self-teach through Google, YouTube and TikTok which means that university no longer separates the wheat from the chaff. They've been trained by technology to consume large amounts of information at hyperspeed whenever they want.
"Unless a job really requires a degree, think about the skills that you actually want a candidate to show. Do you want them to demonstrate a thirst to learn? They can demonstrate that through learning on YouTube.
"Do you want them to have to ability to apply themselves? Self-teaching three different coding languages in a summer break could be seen as more of a demonstration of an ability to apply oneself than learning throughout a three year degree."
Promote your jobs in the right places
In the past 10 years, we've seen the launch of Snapchat, Uber, Twitch, Amazon Alexa, 4G, TikTok and many more. These are the tools and platforms that Gen Z use because they have grown up with them.
The platforms that you might be using to try and recruit Gen Z, such as LinkedIn, are more than double the age of the platforms that Gen Z are using.
As mentioned above, only 4% of Gen Z use LinkedIn which means, Sam said, "you are not using your recruitment budget effectively."
You need your recruiters to reflect the talent you are looking for so to reach Gen Z talent, use Gen Z platforms. As well as ERIC, examples include Otta and BYP Network.
Education is everything
Research has shown Gen Z to be the most curious generation, they prefer learning from YouTube rather than books and they value personal development over pay.
"Young people are telling us not just how we can attract them but how we can make them happy and keep them", Sam said. "Be the employer that nurtures curiosity and prioritises personal development.
"You could provide online therapy services, an investment fund for them to play around with, confidence workshops or side hustle lessons."
It's all about the UX
46% of Gen Z have applied for an internship or job via a mobile device so you need to make sure your application process is ready for that.
Test your job application experience and make sure it's mobile friendly.
Be present at the beginning and add value
The career journey doesn't start when young people first apply for jobs, it starts in schools when they are choosing their GCSEs aged 13.
"Young people want more companies to tell them that about their business as a career option," Sam said.
"Don't underestimate how little they know about the world of work. It is up to you to put your industry and your company on the map with young people as early as possible.
"The companies that appear earlier have the best chance of getting the best talent. If you are only appearing at the last hurdle, you're not just competing against your direct competitors, but every company in every industry.
"To get young people's attention and interest, you have to give them a reason to connect with you. You have to invest in being part of their career education."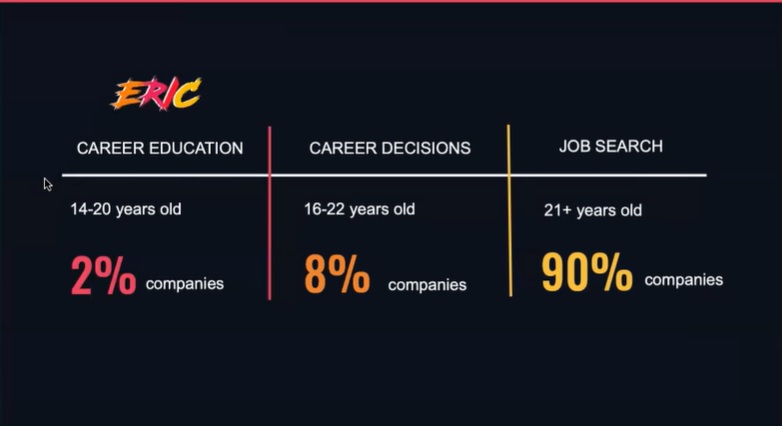 To sign up for future Bristol Creative Industries events, visit our events diary.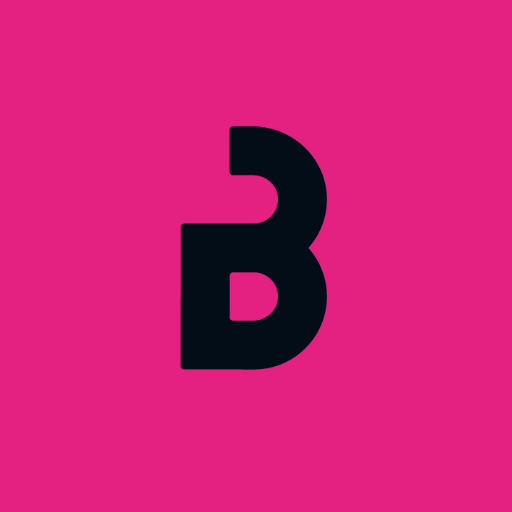 About Bristol Creative Industries
Bristol Creative Industries is the membership network that supports the region's creative sector to learn, grow and connect, driven by the common belief that we can achieve more collectively than alone.