By Kieran Hawker from Accelerate Agency
The world's found itself with a lot more free time over the past few weeks. The Covid-19 crisis has seen many of us confined to our homes. Plenty of people have been searching out new ways to while away the time. TV and streaming services have never been more appreciated. It's for that reason that Netflix's latest sensation, Tiger King, has become a talking point the world over.
Many social networks are dominated by Coronavirus information. The rest of social media is awash with the extraordinary true-crime series. An horrific yet compelling story, Tiger King has many different strands. From animal abuse to alleged murder and polygamy to politics, the show has it all covered. One particular element of the tale, too, piqued our professional interest.
Taboo SEO, Copyright Violation & The Tiger King
Much of the Tiger King series looks into G.W Zoo owner, Joe Exotic, and his feud with Carole Baskin. Baskin owns an 'animal sanctuary' on the other side of the USA. Despite the geographical distance, the pair are the closest of rivals. One of the episodes, too, explained how the rivalry entered the realm of digital marketing.
Far from the worst of his crimes, Exotic was guilty of some pretty crude blackhat digital marketing efforts. Interviews from the show revealed that the shady zoo owner went as far as changing the name of his business.
Exotic wanted to exploit the popularity and online presence of Baskin's 'Big Cat Rescue'. To do so, he adopted the moniker 'Big Cat Rescue Entertainment'. That wasn't all he did to increase his chances of stealing search traffic, either. Exotic also created business cards and ads with Florida addresses and phone numbers. That's despite the fact that G.W Zoo is in Arizona.
The bold and underhanded move saw some success in the short term. In Tiger King, Baskin talked about fielding calls from people assuming a connection to Exotic's business. It's safe to believe that plenty of people made a similar mistake online, too. Retribution was definitive and significant, though.
In 2012, Baskin took Exotic and his company to court for copyright violation. Unsurprisingly, given the details of the case, she was successful. The Florida businesswoman gained a settlement worth close to $1 million.
Tiger King – The Digital Marketing Takeaway
Who'd have thought a Netflix true-crime series would have an SEO takeaway? We truly are living through strange times. Tiger King, though, can teach something about SEO. Particularly, it can educate you on the unethical shortcuts you may get tempted to take.
Such blackhat methods for siphoning traffic or usurping rivals can work in the short-term. You might see a boost in visitors to your site. In the long run, though, you'll do yourself more harm than good.
Google's algorithms are now smarter than they've ever been. They'll often catch you out and rain down punitive penalties. If not, you could see the same kind of legal ramifications as Joe Exotic. The bottom line is that the best digital marketing comes via hard work over time. You can't cheat your way up the SERPs.
Republished from Accelerate Agency's website: https://www.accelerate-agency.com/how-the-tiger-king-exploited-taboo-seo-practices
Exotic's Big Cat Rescue Entertainment logo (left) and Baskin's Big Cat Rescue logo. Source: Netflix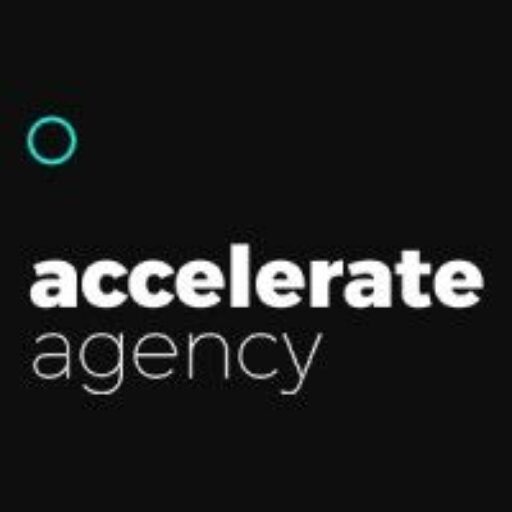 About accelerate agency
The SaaS SEO Agency – Powered by 190 SaaS Experts Using Content Partnerships, Content Marketing and SEO to scale your lead generation