The pandemic had us rethinking many aspects of our lives in the past 18 months: from our relationships; to our lifestyles; to our employment. Beyond the obvious pandemic-related news, which we won't rehash here, a staggering 4 million people quit their jobs in April 2021 alone Dubbed 'the Great Resignation', this phenomenon has resulted in both people with more time and money on their hands seeking greater autonomy over their lives, and those with less time and money reconsidering the value of their time and wellbeing.
These are the things we've been thinking about on an individual level through lockdowns. But on a global level, the spotlight the pandemic put upon the environment has been hard to ignore, and it's been sparking and giving new life to conversations about sustainability.
Perhaps it's because we got around to ticking those bigger, harder-to-manage things off our to-do list… like switching to eco-products and kicking our fast fashion habits. Or, more likely, it's because the evidence is clear: humans staying home has had a deeply positive impact on the planet. Global carbon emissions were reduced by 50%, and natural wildlife increased by a reported 300% compared to the usual 25% in a year.
This isn't a guilt trip. We know as well as anyone, how mind-boggling it can be to consider issues on a community level, let alone a global scale. But these stats highlight how our impact as a species can harm or heal the environment. And, on an individual level, we've been making changes. In the UK alone, we've been ditching fast- and new fashion. Second-hand clothing sales increased by 1,211%, and eBay and Depop reported enough clothing sales in 2020 to fill 9 double-decker buses. Of course, it's not just about material possessions. The pandemic has increased our interest in green technology too, with a spike in solar panel installations as a likely result of the high electricity bills we racked up by staying home.
The emergence of green trends into the mainstream makes them that much easier to get on board with. From towns and cities making their roads more pedestrian- and cyclist-friendly to the blatant link between the over-consumption of meat and deadly viruses leading to a 40% increase in veganism… it's safe to say that these lifestyle alterations are more than just a phase.
The more we take an interest in the environment as individuals — beyond Green Peace and Extinction Rebellion protests — the more leaders and legislators will begin to pay attention. Politicians on the global stage have noticed this change in our attention and are slowly turning their attention to promoting environmental industries in the post-pandemic world. Finally, they're listening, and hearing that sustainability isn't just a hassle. It's a viable way to boost global economies that are struggling to make a comeback.
So if you were thinking that deleting your BooHoo account, Meat Free Mondays, and eco-detergents were insignificant in the face of rising water levels and an ever-warming planet, think again. The small changes we make as individuals have the power to influence global politics.
If you want to see more about how OggaDoon can help green businesses achieve the greatest impacts, why not read more here.
What are your thoughts on individualistic responsibilities to mitigate climatic implications from personal activity? Why not leave a reply below?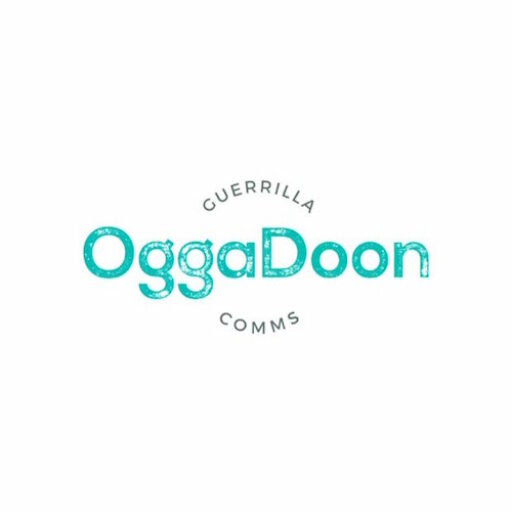 About OggaDoon
OggaDoon specialises in guerrilla communications and marketing to gain you reach.