Bristol-based Gather Round is a growing family of unique, soulful, creative workspaces, purposefully designed for creatives by creatives. Its mission is to build remarkable co-working spaces where creative thinkers and doers can connect, collaborate and thrive. 
Founded by Fiasco Design owners, Ben Steers and Jason Smith, Gather Round's flagship workspace, in the Cigar Factory, Southville, opened its doors to Bristol's curious creative community in 2019 and it will be opening the doors to a second venue, in Brunswick Square, St. Pauls, in early September 2021.
Its members are creative industry professionals; designers, writers, filmmakers, publishers, photographers, brand strategists… A truly eclectic and talented bunch, and the diverse mix of businesses within its member community is valued as highly by members, as the beautifully designed workspaces themselves.
New Gather Round, Brunswick Square
Gather Round, Brunswick Square, breathes new life into 15-16 York Street, a unique, historic building in one of Bristol's most vibrant neighbourhoods. From early September 2021, a supportive community of 80-90 creative professionals will take residence here; freelancers, self-employed and micro-businesses, from the surrounding areas of St Pauls, Montpelier, Easton, St. George, Kingsdown, etc.
The space will provide flexible areas with fixed and casual desks, a mix of small to medium-sized studios, private meeting rooms, hang-out areas, communal kitchen tables and quiet areas for thinking. It will also have a dedicated public event space with room for 50-60 person events. 
Gather Round offers private studio, resident and co-working membership options, with part-time flexible co-working costing £110 per month plus VAT, and full-time memberships from £195, plus VAT.
First month's membership FREE
Knowing that signing up to a co-working space can feel like a big step, Gather Round are offering new members who join Brunswick Square before Monday 16th August, their first month free.
Community Support Commitment
Gather Round creates nurturing environments in which local creative businesses flourish and it is also committed to supporting its neighbouring communities in the following ways:
 

Mentoring programme; support and 12-month free membership for locally-based young creative entrepreneurs

 

Active promotion of neighbouring businesses to the member community

 

Discounted event space hire for local charitable businesses

 

A commitment to local purchasing for all supplies
Founders Ben Steers and Jason Smith say, "By design, Gather Round provides an intimate, supportive creative environment. We know that a nurturing community makes all the difference to our members' businesses and we're delighted to be extending what we offer in Southville to residents of North Bristol. Our aim is to open the doors at Brunswick Square in September, with a ready-made creative community."
Find out more about Gather Round's latest creative co-working space and membership options, or contact Amie Thompson, Community Manager for Gather Round – [email protected] 
*Image: Gather Round members attend a 'Campfire Talk' at Gather Round, Cigar Factory, Southville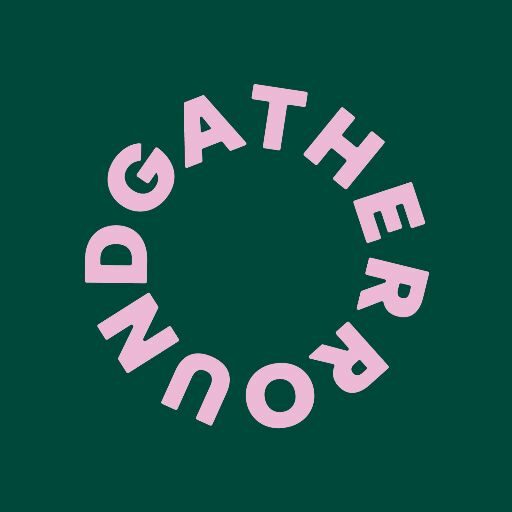 About Gather Round
Gather Round is a growing family of unique creative workspaces, designed to foster a positive community of like-minded creative people through an open and supportive culture. Our considered spaces are designed to adapt to the diverse needs of our members....