Enter, Digital Agency Coach's Agency Accelerator Canvas, or AAC, for short.
What Is The Agency Accelerator Canvas (AAC)?
Put simply, the Agency Accelerator Canvas is a template for designing your very own growth strategy. Designed to help you and your digital marketing agency create a considered, thorough and actionable roadmap for stratospheric growth. 
The AAC prompts thinking and understanding across ten core elements of your agency growth strategy; Purpose, Customer, Value Proposition, Services, Vision, Goals, Strategy, Objective, Milestones & KPIs. 
With handy guiding questions along the way, the AAC is easy to follow and easy to complete. 
How Does The AAC Work?
Our Agency Accelerator Canvas demands focus, defines your vision, establishes what it is your agency is trying to achieve, but most valuable of all – it produces an actionable roadmap to get you there. 
Free from business school jargon and written in plain English – the AAC is designed to be helpful, straightforward, and easy to follow. At each of the ten stages, you're offered a handful of guiding questions to formulate thorough and rounded definitions for each component. 
While it all sounds so simple and straightforward, the results that populate from the AAC are powerful. At the end of your AAC strategy workshop, you will have defined objectives and measurable KPIs to drive your digital marketing agency forward and measure your success along the way. 
Finally – a business strategy document that you can take action on!
Who Should I Get Together To Complete My AAC?
The Digital Agency Coach consultants recommend hosting a workshop with your fellow directors or senior management teams to complete the AAC as a group. 
Once you have defined your strategy, share it with your employees and wider team – print and mount it within the studio to encourage daily interaction from your cohort.
Plan AAC Annually, Then Review It Quarterly 
If there is anything the last two years have taught us, it's that our world can change in an instant and we, as business owners, must be nimble and adapt our strategy accordingly.  
While your AAC will be right for the time, as the seasons change, your strategy will require regular revision. We recommend reviewing your AAC quarterly, asking if any changes need to be made and if you and your team are meeting the objectives. 
Use these quarterly reviews to nudge your agency's strategy back in the right direction, then host a full review workshop and overhaul the overall strategy annually.
Workshopping Both Stages Of The Agency Accelerator Canvas
First things first, print out the blank AAC template and supporting documents and begin your workshop with our short explainer video to get your meeting off to a productive start. 
The AAC is then separated into two focus areas;
Defining Your Agencies Purpose & Services
We start by defining your digital agency's purpose. There's no right or wrong answer here, but it's important your purpose aligns with your passion – so keep it true to yourself.
Secondly, the AAC takes a look at your customers. You'll define a specific and targeted niche that your digital agency can approach and service. 
Then, we ask about your value proposition. Which problems and pain points do you solve for your clients? 
Then finally, – you'll define your services. This is super important, as this defines your agency's skill set and the work you agree and disagree to take on. 
Then, we move on to…
Designing Your Business Vision & Your Goals
The AAC then asks you to define your digital agency's vision and articulate top-level, measurable goals. 
Next, strategy. You're encouraged to think about how you are going to achieve these goals? What are the big moves you're going to make this year?
Once the big moves are defined, it's all about the objectives. What daily tactics and functions will your team carry out in order to make the strategy happen. 
Then you define growth milestones, or success indicators. What will illustrate that you're on your way to success?
And then finally, what are the KPIs? How will you measure success and keep your team accountable? We'll help you define realistic, aspirational and measurable Key Performance Indicators to pull your entire AAC together and ensure it's the actionable document we promised. 
Download The Free AAC Template And Start Growing Your Agency Like You Know You Can
Now you know how it works, it's time to download the template and start formulating your growth strategy. 
Each download includes a ready-to-complete AAC template, a supporting document with key questions to kick-start your thinking and a link to a short explainer video to walk you through the process. 
Of course, if you need any help or guidance or you would like a Digital Agency Coach consultant to host an AAC workshop for you and your marketing agency please get in touch via our website.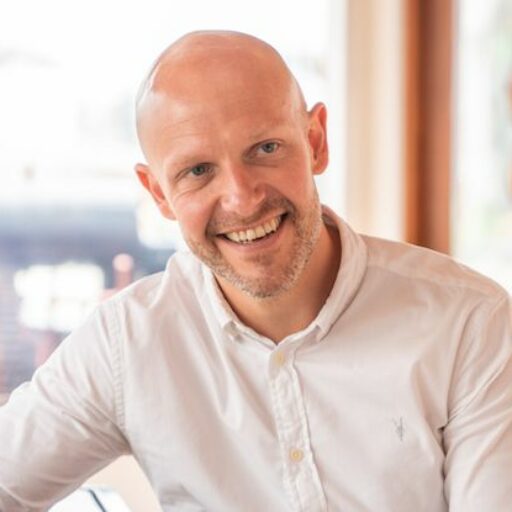 About Janusz Stabik - Digital Agency Mentor
I'm an ex-agency founder now coach and mentor to digital agencies and trusted by Google and Forbes to deliver agency growth programs across the globe.