Our Ops Director Mike Sharp gives his take on what to expect next year. 
As we roll towards the tail end of 2021 it is that time of year where agencies and thought leaders start to roll out their predictions for the coming 12 months. In fact, a quick search online yields my own article from a previous life written six years ago. What did I predict then?
A change in attribution – the growth and importance of Data-Driven Attribution as it became mainstream

Year of the mobile continued – the switch to mobile-first and the growth of mobile-first formats

Hyper local search – A move towards Minority Report style ads thanks to improved accuracy in tracking

Google Shopping advances – since Google's switch away from the free listings, Google Shopping would push forward significantly with new formats and local ads
It's strangely comforting that even six years on these could still be relevant in 2022 – everything has changed in advertising, but also nothing has! Although hopefully everyone realises that 'the year of the mobile' prediction has definitely run its course.
 So, what could be dominating the digital marketing industry over the next 12 months?
Voice Search is genuinely on the up
It's safe to say that people are now more comfortable than ever talking to things around their house and expecting to get coherent answers – not something as a parent I can quite relate to!
Our industry's been predicting voice search uptake for years, but now the interesting part comes with how these searches get monetised. From an SEO perspective the What, How or Who queries have long been valued as a way of owning these results, but over the next 12 months I expect to see more from audio ads with advances in Google's existing YouTube Audio ads offering.
Android Auto penetration is also on the rise, which is further boosting voice searches, so there is another captive audience waiting to be advertised to by Google.
Leaning into AI
We take it for granted now that Smart paid media campaigns are the norm and will outperform most human-led ones. They've helped to free up Account Managers' time with automation, allowing marketers to focus on strategy and creative processes to push our clients even further.
We'll see the use of AI increase even further as companies big and small lean into it to help with predictive modelling and forecasting as part of the standard planning cycles.
The pandemic has also seen the rise of conversational AI in the form of bots and digital assistants – again, something that will continue to grow over time, helping with onsite conversion and customer retention.
The TikTok takeover is upon us
Expected to surpass 1.5 billion users in 2022, TikTok is going to absolutely dominate social media in 2022 – bringing with it the continued captivation with influencers, memes, and trends.
TikTok has quickly advanced its ad platform to become more accessible for more brands. In the coming 12 months I think we'll see smaller brands using the platform, moving it away from the playground of the mega brands and into a core part of the media mix. 'Always on' micro and nano influencers will also become more valuable as brands try to target their niche in an affordable way.
The alternative to third-party cookies will rise
Between the impending death of third-party cookies, talk of first-party analytics and even zero-party data, much has already been said in this space, so I won't dwell on it too much.
Given Google's already delayed deadline of 2023 for them phasing out, we should expect to hear a more about the possible alternatives. No doubt Google will desperately be finding a way of protecting its revenue streams whilst tipping its hat to the more privacy-conscious consumers and advertisers.
So we can all expect to become more familiar with terms like Federated Learning of Cohorts (FLoCs) and Unified IDs or Authenticated Traffic Solutions… exciting!
Improvements to attribution
One of the biggest struggles in digital marketing is the constant battle to improve attribution modelling – especially cross-channel and cross-device.
Google spent many years teasing Google Attribution, only to pull it and pretend it never happened. GA4 is now stepping up to fill some of this gap as well as staying on the right side of the incoming privacy changes.
In 2017 Facebook pushed out its own attribution tool, which seemed to be gaining momentum – only for it to be pulled again this year.
So, my hope is the next 12 months will bring with it improvements in how we measure clients' success and attribute that fairly across the channel mix – but a part of me suspects it will still be a hot topic for the next few rounds of predictions.
It should be another exciting year in the paid marketing sphere this year. After what's been a fairly strange 18 months for everyone, these advances will allow us to drive forward our clients' businesses and continue helping them capitalise on opportunities.
All the best for the festive season!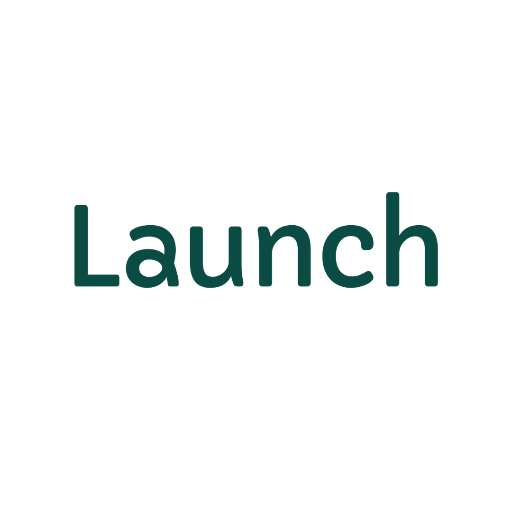 About Launch
The Happy Performance Agency